Three Gartner Retail Trends That Can Be Enabled by RAIN RFID
Gartner's "Top Trends in Retail Digital Transformation & Innovation for 2021" covers seven trends to know. Here are three we think can be supported by RAIN RFID.
There's a digital revolution happening in retail, enhancing customers' expectations for convenience and experience, and RAIN RFID can help your business play a big role in the industry's transformation. According to Gartner, "Digital transformation is accelerating rapidly across the retail industry, requiring retailers to build adaptable, composable business models to scale in disruptive environments. CIOs can use the seven trends Gartner has identified to inform technology investments and other strategic decisions."
In this blog, we look at these trends identified by Gartner, and elaborated on the trends that RAIN RFID enables. Here are three key trends that we believe can be accelerated with RAIN RFID.
Touchless Interactions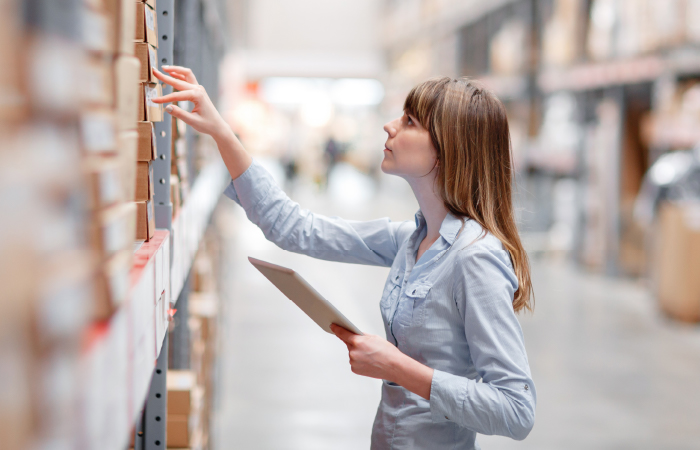 Touchless interactions became a necessity during the COVID-19 pandemic, as lowering the number of exchanges between a customer and employee reduces opportunities for contamination. "'Touchless' experiences are 'safe,' physical-contact-free interactions across the customer's entire shopping process," Gartner states in its report, "Top Trends in Retail Digital Transformation and Innovation for 2021."
"Touchless" can mean automating processes to limit the number of times a product is touched. Take Tally, the automated inventory robot, for example; Tally 3.0 travels store aisles autonomously, using a built-in RAIN RFID reader chip and antenna array to pick up data from products tagged with RAIN RFID labels. Tally's mobility means retailers can get accurate inventory counts automatically, throughout the day, without employee intervention. Each RAIN RFID tag contains data not only on the type of product, but on sell-by or expiration dates for individual units. This gives retailers information on how much stock they have available, as well as the data they need to make proactive decisions—like having a promotion or sale to ensure less food is wasted.
But "touchless" doesn't have to be quite so literal as Tally: It can also refer to enabling more convenient forms of fulfillment for customers by limiting common touchpoints. "Such experiences mean not just contactless payments, but also touchless capabilities across all major customer processes," Gartner states in its report. Gartner includes any capability that gives a customer more interaction with a product without walking into a physical store. The accurate, real-time inventory data that RAIN RFID enables is especially key for good customer experiences, as stores step up their performance as fulfillment centers for BOPIS (buy online, pick-up in-store) and BOPAC (buy online, pick up at curbside) purchases. On this point, Gartner makes a recommendation: "Choose a complex cross-channel process, like BOPIS, and identify all its major customer touchpoints that warrant a touchless experience."
Curating a touchless customer experience leads us to our next trend.
Fulfillment Execution
---
Customers want to be able to search, transact, acquire and consume products and services safely and easily across a retailer's entire ecosystem. This means that retailers need strong store teams and robust technology in place to create a fluid experience for customers while simultaneously managing costs.
---
Customer desires for convenient shopping and touchless experiences further drive demand for flexible order fulfillment. As the report states, "Excellence in fulfillment execution has become a top retailer priority, driven by the significant rise in e-commerce during the past year as well as increasing consumer demand for unified commerce experiences."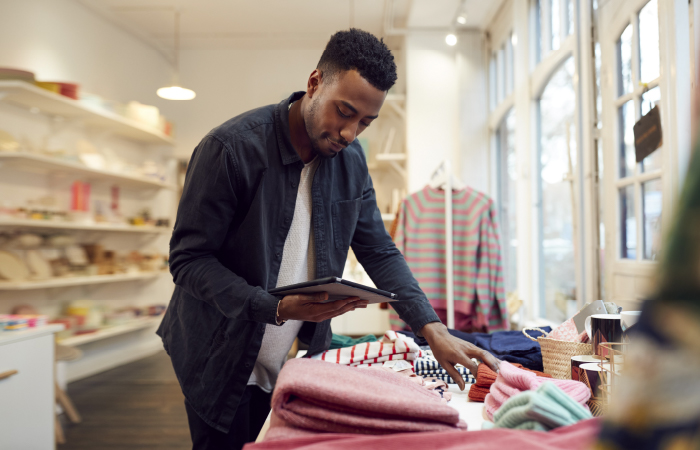 Zara's parent company, Inditex, has some first-hand experience with this fulfillment execution: Early in the international pandemic, Inditex shut down 88% (about 3,500) of its total stores around the globe. Several weeks later, in April 2020, Inditex asked some employees of stores like Zara and Massimo Dutti to return to shuttered locations and begin to fulfill online orders with store inventory. This swift change to omnichannel fulfillment using closed stores as "dark" fulfillment centers helped Inditex's online sales rise 50% during this period, or 95% year over year. Without an earlier digital transformation initiative, with store inventory made visible by RAIN RFID, this quick transition would not have been possible.
Inditex is not alone: Dark store fulfillment has grown in importance over the past year. "Gartner inquiry data indicates that for several Tier 1 retailers, more than half of online orders are now handled by a store, through either click and collect or store fulfillment (shipping from the store)," Gartner's report states.
Having a robust fulfillment option in place leads us to our third Gartner trend.
Cost Optimization
As Gartner states in its report, many of the tried and true cost-cutting measures, such as employee furloughs or cuts to bonuses, are unsustainable in the long term and may even be offset by other sudden expenditures necessitated by those same measures. "When looking at ways to manage extreme uncertainty, retailers need to be able to adapt and respond quickly to a rapidly evolving landscape, which makes cash preservation a critical priority," the report states. In general, Gartner identifies four critical elements to consider when developing a cost optimization strategy: fulfillment execution, merchandising optimization, labor efficiency, and organizational transparency.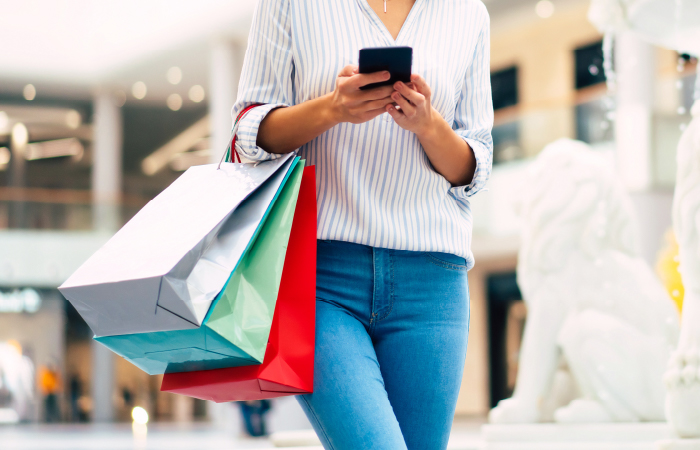 RAIN RFID enables solutions in several of these elements. For example, Heilan Home was able to save millions in labor every month with a solution powered by RAIN RFID. With the ability to read 400 clothing labels in five seconds, the retail and manufacturing company could eliminate manual barcode scanning for an estimated labor cost reduction in the tens of millions of dollars per year. After implementing the Impinj platform across its entire supply chain, Heilan Home saw improvements in retail and logistics operations across factories, warehouses, and retail stores. By adopting RAIN RFID, Heilan Home was able to optimize its fulfillment execution, its labor efficiency, and its organizational transparency.
As Gartner states, "cost optimization is a business-focused, continuous discipline that works to drive spending and cost reduction while maximizing business value." The most effective strategies involve continuous optimization to a company's ROI, making RAIN RFID, in our view, a great investment.
Don't miss our second blog based on this report, "How RAIN RFID Can Help Retail Rebound Through Inventory Management".
Gartner, Top Trends in Retail Digital Transformation and Innovation for 2021, Kelsie Marian, Miriam Burt, Max Hammond, Hanna Karki, Robert Hetu, Sandeep Unni, 5 February 2021.
---
Article tagged as:
---
---
Friday, May 7, 2021
Sign Up for the latest news
Looking for more content? We've got you covered
Learn more about Impinj and RAIN RFID in our resource library
Visit Library
Get the latest industry happenings delivered straight to your inbox