How Impinj Customers Are Using IoT Technologies in Retail Now
In this second dive into Gartner Insights, we explore how five retailers are already using IoT technologies to improve retail operations and customer experiences.
In our last blog, Insights from Gartner Retail Success through IoT, we explained how implementing RAIN RFID in retail has the potential to transform anything from omnichannel fulfillment to social distancing guideline enforcement. In this blog, we'll give you some examples of how Impinj customers are using RAIN RFID to gain that valuable inventory visibility and spark digital transformation.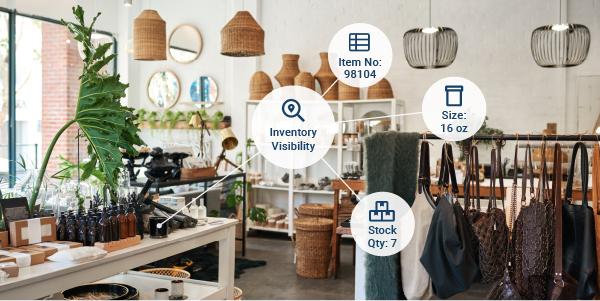 How IoT technologies using RAIN RFID are already changing the retail landscape
In-store fulfillment centers— Inditex
At one point during this international pandemic, 88%, or about 3,500 of Inditex's total stores, were shut down around the globe. In April, Inditex asked some employees of stores like Zara and Massimo Dutti to return to shuttered stores and begin to fulfill online orders with store inventory. This swift change to omnichannel fulfillment using closed stores as 'dark' fulfillment centers helped their online sales rise 50% during this period—or 95% year over year. Without their earlier digital transformation initiative and advanced IT platform, this quick transition would not have been possible.
Inventory management, visibility, automation
According to Gartner, "Item-level RFID has been shown to improve accuracy of inventory tracking from 65% to over 95%. This also has longer-term, strategic impact by enabling improved merchandising decisions through demand planning, assortment, replenishments and markdowns. This high level of granularity will provide accurate visibility into planogram execution and replenishment needs. Combined with electronic maps of the store, this precision can help consumers and associates locate the exact right item at the time it is sought." Gartner, Retail Insight: IoT Will Transform the Store for Unified Commerce Success
Physical stores remain important to a retailer's strategy. Intelligent inventory management using RAIN RFID provides retailers with real-time visibility into inventory, so retailers can ensure the right merchandise is both on shelves and online.
In their third quarter earnings call, Nike reported that their rollout of RAIN RFID across both supply chain and stores allowed them to leverage inventory visibility to take advantage of demand across the marketplace and their stores. With 100% of their footwear and 75% of their apparel tagged, Matthew Friend, executive vice president and CFO of Nike, says, "So we've got over 1 billion units at 99.99% readability, which enables us to see our inventory now across all of our factory stores and they're live in our own doors. And they've helped to accelerate our O2O capabilities by providing a clear line of sight to the inventory levels. RFID is going to drive improved inventory holding costs, and it's also going to help us reduce our transportation costs, both in direct and in wholesale. And we believe that's going to be a critical enabler in order for us to create a fully connected marketplace for NIKE product across both our owned stores and our strategic partners."
Omnichannel fulfillment—Heilan Home
Retailers who have adopted RAIN RFID have adjusted much faster to changing shopper demand across all of their channels. With curbside pickup increasing 208% in the US since the beginning of the pandemic, there is an increased need for inventory accuracy and visibility in order to drive efficiency and customer satisfaction.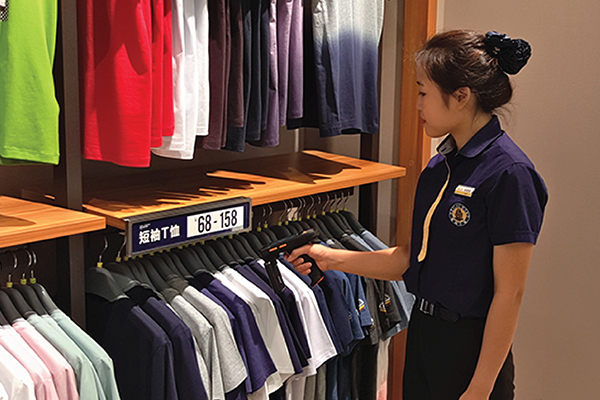 Since 2014, Heilan Home has used RAIN RFID for inventory management, enabling automated tracking and sorting in multiple locations. After implementing RAIN RFID upgrades in logistics centers, garment factories, and retail stores, Heilan Home's locations worked in synchronicity, receiving millions of items each day with five times greater capacity, saving the company tens of millions of dollars per year and each individual store around 250 labor hours per month.
Automatic capacity control for social distancing measures— Tagnology
Using Tagnology's solution, shoppers pick up an adhesive RAIN RFID label from a contactless dispenser before entering an indoor mall or store. If the light outside the entrance is red, they wait for a green light to signal they are clear to enter. Inside, the RAIN RFID label tracks in-store traffic, helping retailers create a better flow while preserving customer privacy. Unlike manual counting systems, the Tagnology RAIN RFID solution can count multiple people entering and exiting at once and update store capacity in real-time, even at different entrances or on different floors.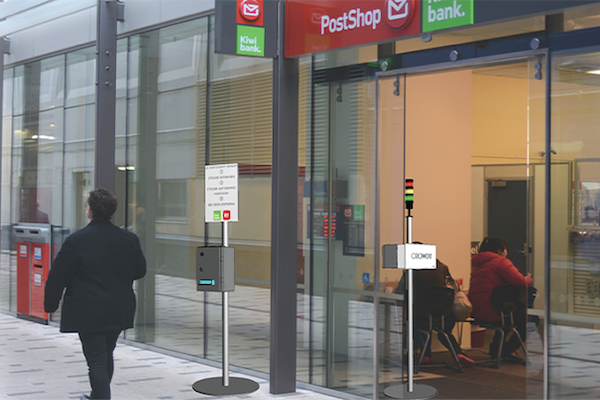 Smart fitting rooms—La Chapelle
La Chapelle's smart fitting rooms are an innovative store experience that builds customer engagement by identifying each item and suggesting related items and accessories on a touchscreen display. Average fitting time nearly doubled and the Associated Purchase Rate (APR) increased by 6%, while customer data collected from try-on rates, fitting room suggestions selected by customers, and purchases populate La Chapelle's system and help guide future inventory decisions.
---
Significantly, IoT can help to solve one of the biggest retailer challenges in achieving unified commerce — the orchestration of the physical and digital channels such that the whole customer experience, across channels, is greater than the sum of what each individual channel offers (the whole is greater than the sum of the parts).
---
IoT Technologies are Getting Recognition
Things are changing quickly and IoT technologies are gaining deserved recognition for the competitive advantage they provide in enabling omnichannel operations. Some IoT technologies—such as RAIN RFID— have the added benefit of helping retailers navigate social distancing, traffic counting, and other COVID-19 complications.
Did you miss part I? Read Insights From Gartner: Retail Success Through IoT here.
Gartner, Retail Insight: IoT Will Transform the Store for Unified Commerce Success, 23 September 2020, Sandeep Unni
---
Article tagged as:
---
---
Tuesday, January 12, 2021
Sign Up for the latest news
Looking for more content? We've got you covered
Learn more about Impinj and RAIN RFID in our resource library
Visit Library
Get the latest industry happenings delivered straight to your inbox