Empowering Healthcare Supply Chain with IoT Technologies | Impinj Insights
Advanced connectivity with RAIN RFID has the potential to increase both savings and efficiency in the healthcare industry.
As the director of global device original equipment manufacturing at Impinj, Vincent Videlaine knows a lot about the resilience benefits of IoT. Recently, he sat down with Med-Tech News to discuss the benefits of RAIN RFID technology and how it can be harnessed to empower medical supply chains. We've summarized his responses, with some additional real customer and partner examples.
Healthcare systems worldwide have never been under such intense pressure as they have been during the COVID-19 pandemic. But while the challenges facing healthcare supply chains have become more variable and complex, they are not necessarily new. Many are pre-existing complications.
Advanced connectivity has the potential to deliver big savings to the healthcare industry by improving productivity and outcomes that, in turn, can free up money to invest elsewhere in the system; McKinsey estimates that these improvements could drive global GDP growth of $250 billion to $420 billion by 2030. Notably, IoT and specifically RAIN RFID is expected to play a key role in delivering those efficiencies.
How can IoT, and RAIN RFID, deliver a smarter, safer healthcare supply chain?
Automating safer supply chains
An efficient supply chain has an important role to play in the effective delivery of healthcare services. It is no exaggeration to say that, in many cases, products used in the healthcare system can mean the difference between life and death. It is essential that items are available when needed and handled appropriately along the way in order to provide maximum effectiveness when used.
Hanmi Pharmaceutical, which supplies thousands of pharmacies throughout South Korea, needed more accurate, real-time, stock-level information to improve circulation throughout its supply chain. The company also needed a solution that would comply with government mandates aimed at combating South Korea's counterfeit drug problem, and integrate with 500 product types in a variety of packaging, some containing substances that typically interfere with RFID system performance. A solution from Impinj and LS Electric helped Hanmi better manage expiration dates of products on pharmacy shelves, while preventing the sale of counterfeit medications.
Manufacturers can now offer a package of connected equipment and related services that optimize overall results by working with Impinj partner companies like Paragon ID. Smart, connected equipment is shifting the OEM business model from selling products one-by-one to selling a system of products, sensors, and data to help machine users run more efficiently.
Enhancing inventory management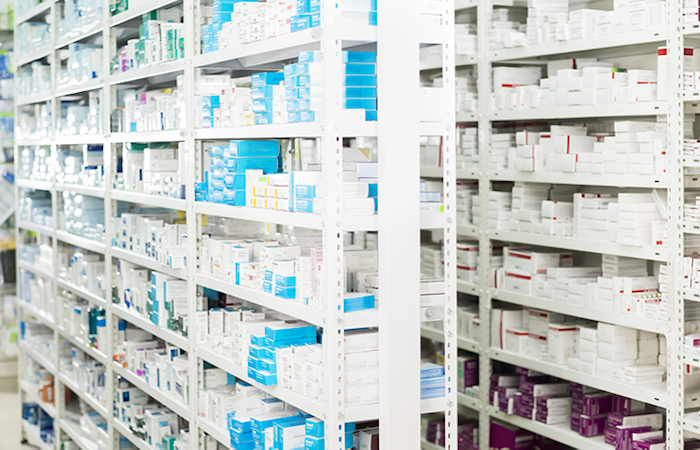 When hospital personnel can track inventory faster and more accurately, staff can better understand where devices and supplies are, and what might need maintenance. Medical device manufacturers can play a big part by working with partners to continually monitor equipment performance, making solutions more productive and useful for hospitals. This ensures equipment gets serviced appropriately, significantly reducing patient risk due to potential faults.
RAIN RFID allows hospital staff to automatically scan up to 1,000 items per second—from very close to 10 meters away. Touch-free automation helps keep staff protected from communicable diseases because employees are not handling items more than they need to. However, automating asset and inventory management doesn't just make assets easier to find, or inventory easier to reorder. Ensuring that the right inventory goes to the right place, and that assets are maintained regularly, helps keep waste and costs down—and patient safety and satisfaction up.
The University of Tennessee Medical Center uses a RAIN RFID intelligent trash can from DeRoyal Industries, integrated with the Impinj platform, to automatically track supply usage, capture consumption data, and improve supply management and patient care. Before implementing this solution, the medical center's workflow studies found surgical staff leaving the operating room for an average of 10.75 minutes per case to fetch supplies because they were not readily available. Repeated door openings can increase the risk of infection and contribute to surgical mistakes. This solution allows staff to spend less time hunting for supplies and more time on high-value tasks. Tracking supply usage via these intelligent trash cans provides the hospital with real-time consumption data, helping it stay ahead of reordering, reducing occurrences of missing supplies.
Improving hospital asset management
In healthcare facilities, the cost of medical supplies, devices, and equipment is second only to staffing. At one large hospital, cardiac telemetry packs kept going missing. At a cost of $3,500 each, the hospital needed to find a solution. Eager to reduce asset loss and reduce expenses, the hospital turned to a RAIN RFID solution. Each cardiac telemetry pack was equipped with a RAIN RFID tag, with readers installed at strategic points around the hospital. Hospital staff are now alerted in real-time whenever a telemetry pack enters a high-loss area. This has shrunk costs through effective loss prevention.
Supplies don't have to disappear in order to be wasted. In a large or multi-story facility with up to 10,000 pieces of equipment, finding an unused and serviceable unit can waste critical time. Poor equipment utilization or uneven availability can lead to hoarding or more devices than necessary in circulation, resulting in less oversight, irregular maintenance, and waste. Healthcare asset loss and underutilization wastes millions of dollars per year.
Tracking hospital assets using RAIN RFID saves time when clinical and engineering staff look for necessary devices, reduces expenditures on redundant equipment, and helps ensure that inspection and maintenance is done regularly. It can even help to prevent contamination by tracking assets like bed linens.
Like many other industries, the future of healthcare is digital. IoT technologies such as RAIN RFID will continue to play a key role in enabling safer, more efficient healthcare supply chains, while alleviating headaches and mundane administrative tasks. All of this in turn enables healthcare professionals to focus on what they do best: caring for patients.
---
Article tagged as:
---
---
Thursday, July 1, 2021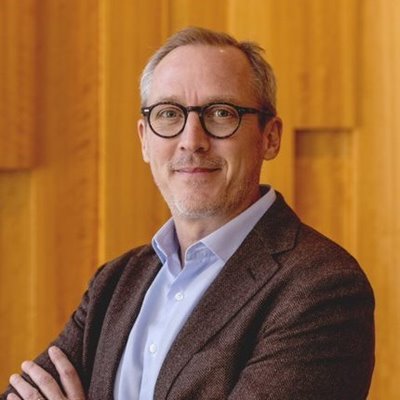 Vincent Videlaine
Senior Director, Global Device OEM
Vincent Videlaine is building a top-tier device OEM partner ecosystem to drive mass-market adoption of Impinj-based products into core markets.
Sign Up for the latest news
Looking for more content? We've got you covered
Learn more about Impinj and RAIN RFID in our resource library
Visit Library
Get the latest industry happenings delivered straight to your inbox