Smartgarment Tracks Laundry for Cleaner Hospitals & Care Centers
A RAIN RFID solution that helps hospitals track garment and linen usage, reduce laundry shrinkage, and ensure clean garments are always available when needed.
In hospitals and nursing homes, cleanliness is care
Patients need a hygienic environment for best results, but in a busy hospital, nursing home, or other care facility, the difficulty of checking linens and garments in and out can be a barrier to frequent laundering. By making it easier to exchange clean and dirty linens, the 2Trace SmartGarment solution built on the Impinj platform encourages more frequent laundering, promoting better hygiene and preventing cross contamination.
In addition to making it easier to exchange linens, the 2Trace and Impinj solution gives hospitals valuable data on asset usage, allowing them to save on storage, prevent inventory shrinkage, and plan for future needs.
Improved hygiene, shorter waits, less shrinkage
Cleanliness is an important aspect of hygiene and safety requirements. Automatic tracking of textiles and uniforms through the laundry cycle helps hospitals keep track of important assets and prevent contamination.
Automated services allow multiple people to check laundry in and out at once, leading to faster lines and shorter waits
Faster and simplified check-in system encourages frequent garment changes, reducing the risk of contamination or spread of infection
Automatic data collection helps predict future trends and needs
Easy garment tracking ensures every garment checked out is recorded, reducing inventory shrinkage, and providing visibility into laundry location and availability—even offsite in cleaning.
Data collection for informed linen usage
The 2Trace and Impinj solution encourages frequent washing: the convenience of using portable textile depots encourages frequent changing. Additionally, garment tracking helps prevent cross-contamination by informing employees of previous linen usage and notifying hospitals of inappropriate usage patterns.
Garments more available when needed
A customer dashboard shows how many clothes are available or soiled at any given time and tracks overall trends, allowing customers to anticipate their future use, reducing the need for storage.
Reduces (inventory) shrinkage
While RAIN RFID can't help you with laundry shrinkage, it can prevent inventory shrinkage. Easy garment tracking provides a real-time overview of where all textiles are, including timing of pickup and delivery.
Simple to use and easy to set up
The system comprises three parts: a garment depot, a return area, and a website. The depot is portable, allowing it to be placed conveniently close to workspaces. The solution is scalable from 80 employees to 8,000.
---
Article tagged as:
---
---
Thursday, June 25, 2020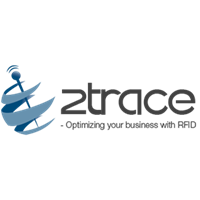 2trace
Founded in 2007 in Denmark, 2Trace develops, sells, and maintains solutions based on barcodes and RFID to automate production and logistics data in the industry. 2Trace offers all major system components and capabilities that are part of a total solution based on RFID technology. By making data from the production floor and/or supply chain visible and accessible, they are transforming information management tools making it possible to measure and adjust production and supply chains in real-time.
---
Sign Up for the latest news
Impinj products deliver connectivity for this solution

Partner-Built. Impinj-Powered. Designed for You.
Our partners design solutions that are flexible, scalable, and built for your business.
Find a Partner
Get the latest industry happenings delivered straight to your inbox