Pellenc Maintains Green Spaces With Production Traceability
Pellenc makes it easier to maintain beautiful outdoor spaces—and now Impinj products make it easier for them to maintain production traceability in their warehouses
Pellenc tracks warehouse assets to optimize processes
Pellenc makes maintaining lush, green spaces easier and more efficient by manufacturing professional, portable power tools and equipment. Their challenge was to improve the process for supplying their production lines with the right supplies at the right time. By adding RAIN RFID to their transport trolleys, they implemented traceability and improved efficiency throughout their production chain.
They chose a RAIN RFID solution from Impinj partner Coppernic that:
Took less than a week to set up
Uses data to optimize trolley management
Optimizes order preparation and improves handling operations in production
Made the rotation of the trolleys more fluid and more reliable
Identifies system errors and suboptimal warehouse processes
Closing the loop on traceability
Pellenc's initial goal was to understand the errors occuring in their warehouse management. Pellenc set out to find out why trolleys carrying machine parts around the warehouse were pending or not returned. After fine-tuning the Coppernic solution built on the Impinj platform for less than a week, Pellenc was able to make the rotation of their trolleys more fluid and more reliable. They were also able to uncover issues in their order preparation and handling operations, which helped them drive efficiencies. As a result, the team's supply has been improved, with positive ripple effects throughout the entire production chain.
The RAIN RFID traceability system is a closed loop process:
Benefits throughout the production chain
Data-driven optimization
Traceability for each transport meant that instead of transport trolleys getting lost or using incorrect or indirect routes in the production chain, trolley rotation became fluid and more reliable, and that tools and products could be tracked to their location in the warehouse.
A chain reaction of benefits
The solution was undertaken in order to improve processes in supplying the production line, but real-time data gleaned from the process helped Pellenc understand system errors and fix suboptimal warehouse management processes for even better operations in production.
A fast and easy solution
Pellenc deployed the solution themselves, overcoming some challenges in warehouse layout and in interference with personnel movement, in less than a week for a reliable, long-term solution.
---
Article tagged as:
---
---
Tuesday, November 24, 2020
Pellenc
Founded in 1973, the PELLENC group is today one of the world's leading companies in designing specialized equipment for agriculture, green and urban spaces. Its development is based on a policy of permanent innovation, aimed at anticipating changes in its markets and offering its professional customers ever more efficient solutions.
---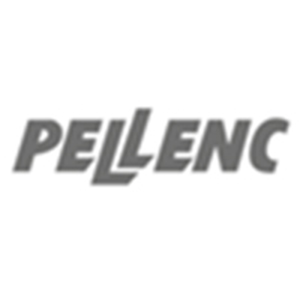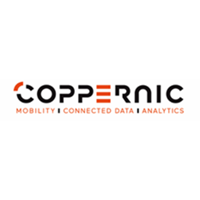 Coppernic
Coppernic designs, produces, and deploys professional mobile devices of control and traceability for the safety of goods and people. As a true expert integrator, Coppernic offers customers global mobility technologic solutions combining hardware, software, analysis, and data management.
---
Sign Up for the latest news
Partner-Built. Impinj-Powered. Designed for You.
Our partners design solutions that are flexible, scalable, and built for your business.
Find a Partner
Get the latest industry happenings delivered straight to your inbox