Why Use RAIN RFID to Track Assets in Manufacturing | Impinj Insight
Tracking manufacturing assets with RAIN RFID can help companies reduce loss, increase inventory visibility, and save money. Here's how some Impinj customers are already succeeding.
As Impinj's vice president of strategic communications, Jill West brings nearly 20 years of experience in RAIN RFID to the conversation. Reusable Packaging News asked her to discuss the benefits of RAIN RFID in manufacturing and what it means for Industry 4.0. Find a summary below, and read the whole piece here.
As manufacturers evolve to meet the needs of 2021 and beyond, the ability to automatically track the location of warehouse assets—including components, finished products, and tools—helps businesses maximize productivity and keep customers happy, even with limited staff.
Investing in IoT technologies and automated manufacturing solutions helps reduce loss and save money. The technologies driving the fourth industrial revolution, or Industry 4.0, can help companies remain competitive and meet the market demands of today. One of those technologies is RAIN RFID.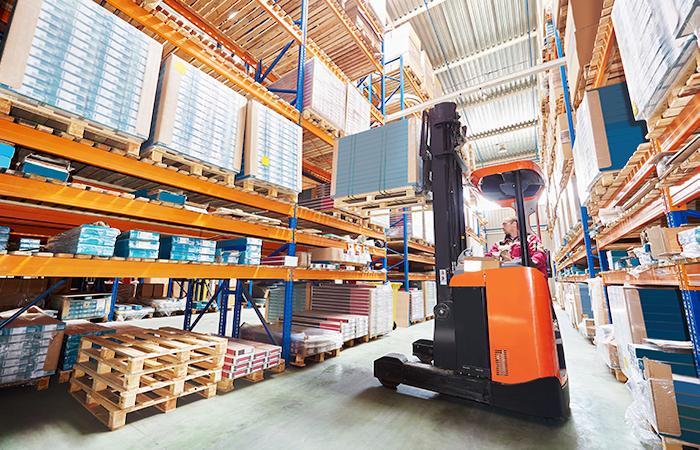 As mentioned in my piece for Reusable Packaging News, the challenges facing Impinj customers Euro Pool Systems and Reynolds serve as microcosms for many manufacturers and suppliers that rely on reusable packaging to do business.
Euro Pool, a leading logistics provider of reusable packaging in Europe, needed to increase asset visibility in its new Return Logistics Distribution Centre. The company was able to maintain visibility of more than one billion crates and pallets in circulation by installing a RAIN RFID solution at the dock door to automatically update inventory.
Reynolds, a food service industry supplier in the United Kingdom, needed to reduce the costs of replacing reusable plastic crates. Reynolds was able to prevent shrink by accurately tracking reusable plastic crates, with projected annual savings of nearly a half-million dollars.
By tracking individual assets like metal stillages, tote boxes, roll cages, pallets, trays, and other reusable transport containers in real-time with RAIN RFID, both Euro Pool and Reynolds have increased their real-time visibility and received a larger ROI.
They are not the only Impinj customers to do so. Here is how some other companies have utilized RAIN RFID solutions in their manufacturing processes:
Inventory Visibility with RAIN RFID: Dana Incorporated
Dana Incorporated is an American supplier of parts and equipment for vehicles. Dana needed a way to track every automotive part on its manufacturing line, so it chose a RAIN RFID solution from Impinj and Confidex to improve tracking accuracy for each item in production.
The result was an accurate, time-saving system at a cost that allowed Dana to implement the system at scale. Using RAIN RFID, Dana was able to achieve 100% traceability throughout its entire manufacturing plant, shorten cycle times, and decrease loss and labor costs.
Inventory Accuracy with RAIN RFID: Polaris
Polaris Inc. is an American manufacturer of motorcycles, snowmobiles, and other powersports equipment that saved more than $200,000 per year by optimizing production through a RAIN RFID solution. Developed by Impinj and Atlas RFID, the solution supports Polaris' sophisticated manufacturing line by accurately identifying automated guided vehicles as they move parts through production.
The RAIN RFID solution increased vision inspection accuracy by 30% and decreased inventory management equipment costs by over 40%. Automating what used to be manual tracking and paperwork helped Polaris reduce errors, increase productivity, and lower labor costs.
Additionally, the new system helped Polaris deliver on-time. With real-time location data about each item, Polaris was able to optimize inventory and parts replenishment, meaning the production line wouldn't go down due to parts shortages.
The Benefits of RAIN RFID in Manufacturing
RAIN RFID is helping extend the Internet of Things into manufacturing by providing accurate, real-time data about items. RAIN RFID's unique capabilities enable thousands of items to be identified in seconds, at a distance, and without line-of-sight. Solutions built by Impinj partners help organizations ensure they have exactly the right items, in the right quantities, at the right locations, at the right time.
As the transition to Industry 4.0 accelerates and demand for reliable manufacturing increases, companies that invested in IoT technologies like RAIN RFID are better prepared to prevent shrinkage, enable faster inventory counts, ensure assets reach the correct destination, and reduce disputes about asset location by providing accountability. These capabilities help companies respond quickly and accurately to changing environments and customer demands, further increasing companies' ROI now and into the future.
---
Article tagged as:
---
---
Tuesday, September 28, 2021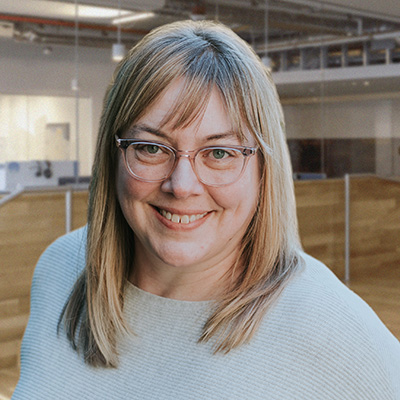 Jill West
Vice President, Strategic Communications
Jill West leads Impinj IoT technology adoption marketing initiatives across numerous markets including retail, healthcare, and supply chain and logistics.
Sign Up for the latest news
Looking for more content? We've got you covered
Learn more about Impinj and RAIN RFID in our resource library
Visit Library
Get the latest industry happenings delivered straight to your inbox