Euro Pool Increased Warehouse Efficiency with RAIN RFID at the Dock Door
Euro Pool automated their new Return Logistics Depot Centre with RAIN RFID and saw efficiency go through the roof.
Euro Pool increases efficiency with RAIN RFID
Euro Pool System (EPS) wanted to move its logistics into the future. Part of this initiative was to build a Return Logistics Distribution Centre (RLDC). They started by tagging over 2 million reusable RTIs — or returnable transit items. RTIs not only improve efficiency, they also reduce waste, making the overall process more sustainable and environmentally friendly. Accurately tracking RTIs reduces lost assets, keeping costs down.
Real-time, item-level tracking of RTIs
Accurate inventory counts at plants and stores
Faster turnaround of inbound trucks
Increased visibility enables IoT advantages for Euro Pool warehouse
Building Euro Pool's new depot of the future was no small feat. With over 1 billion crates and pallets in circulation every year, Euro Pool needed a solution to increase the visibility of these items while still maintaining their high customer satisfaction standards. By tagging over 2 million items at their new Return Logistics Distribution Centre, Euro Pool enabled an IoT ecosystem that increased inventory visibility and strengthened their overall operational efficiency.
EPS affixes RAIN RFID tags that contain unique item-level information to each individual RTI throughout their depot.
As a delivery truck arrives at the depot, an Impinj Speedway reader scans the contents of the truck and directs the driver to the most efficient dock to unload.
When the truck arrives at the correct dock, one of over thirty Impinj xArray readers scan the contents of each pallet or tray and adds the item to the inventory.
When pallets or trays leave the warehouse, readers scan each item and inventory is updated.
Euro Pool's RAIN RFID solution accurately scanned and sorted RTIs and got trucks on their way—all in record time
Real-time tracking enables accurate inventory counts
With readers scanning hundreds of thousands of items within seconds of entering the warehouse, keeping an accurate count of what is inside the depot is easy and automated.
Fewer uneven counts between plant and shops
Knowing the exact location of each pallet or tray at any given moment means fewer return count differences and more satisfied customers. Automated processes such as dock door inventory counts mean that shops no longer have to count their RTIs, streamlining the process for everyone.
Faster turnaround of inbound trucks
Visibility means increased accuracy. With this increased accuracy comes more in-depth insights that help overall operations. With these insights, EPS send warehouse personnel to the right place at the right time, reducing processing costs by 30%.
---
Article tagged as:
---
---
Wednesday, September 18, 2019
Euro Pool
Euro Pool System (EPS), a part of Euro Pool Group, is a market leader in the field of reusable packaging in the European fresh supply chain. Everyday EPS customers rely on their reusable trays to deliver fresh and packaged foods. With a network of around 71 service centers in 15 European countries, EPS ensures optimal reliability, flexibility, sustainability and efficiency for their customers.
---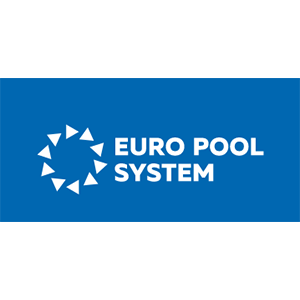 Aucxis
As an independent RFID supplier and integrator, we define, develop, and integrate the most suitable RFID solutions for your automation projects.
---
Sign Up for the latest news
Partner-Built. Impinj-Powered. Designed for You.
Our partners design solutions that are flexible, scalable, and built for your business.
Find a Partner
Get the latest industry happenings delivered straight to your inbox