New Impinj R720 Reader Delivers Enterprise-Grade Edge Intelligence
The Impinj R720 RAIN RFID reader features powerful edge processing, enabling on-reader applications that optimize speed and automation.
I am proud to introduce the Impinj R720 RAIN RFID reader, the newest in our Impinj R700 series readers. With powerful edge processing, the Impinj R720 allows enterprises to collect and manage data at the source, giving them real-time edge intelligence that helps optimize speed and automation — especially in supply chain and logistics settings.
Autonomous reading and edge processing are growing trends among enterprise deployments — driven by increasing demand for reliable, real-time data about every item that is manufactured, transported, and sold. Autonomous reading solutions help enterprises manage labor scarcity and increasing labor costs, minimizing the need for manual processes. And edge processing capabilities enable on-reader applications that bring control and decision-making close to the source, reducing network bandwidth use and latency.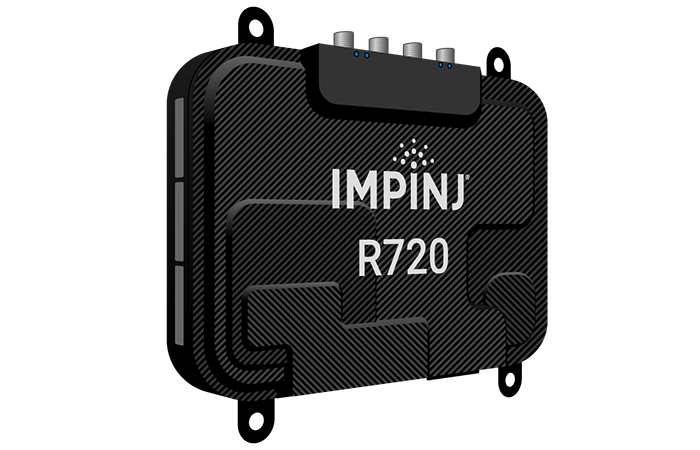 Designed with supply chains in mind
The Impinj R720 reader is ideal for RAIN deployments that require processor-intensive, on-reader applications and high throughput of tagged items. It enables item-level, autonomous reading of connected items at dock doors, conveyors, and other transition points — for example, in shipping and warehousing environments, where items are in motion, densely packed, or blocked by other items.
Featuring the Qualcomm QCS404 quad-core processor, the Impinj R720 speeds up edge processing while reducing network bandwidth use and latency. The Impinj R720 also includes new v8.2 reader firmware, which increases custom application memory, allowing for more powerful on-reader applications. This firmware has been released for all Impinj R700 series readers.
[ Want to stay up to date on Impinj announcements? Subscribe to the Impinj blog. ]
Technical features and benefits
Compatible with the GS1 UHF Gen2v2 protocol (standardized by ISO/IEC as 18000-63), the Impinj R720 builds on the proven capabilities of the Impinj R700 reader, enabling enterprises to: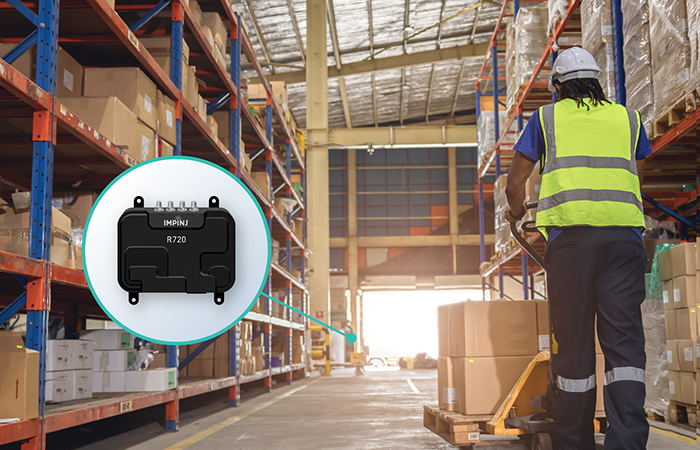 Ensure accurate and reliable RAIN system performance. The Impinj R720 features industry-leading receive sensitivity and advanced features that enable reading connected items farther and faster.
Leverage critical edge intelligence. With 3x more processing power thanks to the Qualcomm QCS404 quad-core processor, and with up to 2x more on-reader memory, the Impinj R720 enables embedded applications that transform RAIN data into actionable business intelligence while delivering enterprise-grade security and reliability.
Simplify enterprise IoT solution development and deployments. Developer-friendly tools, multi-antenna support, rich connectivity, and easy transition from the Impinj R700 to the R720 enable quick and efficient development of IoT solutions and speed up time-to-market.
New firmware released for the Impinj R700 series readers helps optimize RAIN system deployments, with features including:
Increase to 256 MB memory for developing more complex on-reader algorithms and capabilities.
The ability to read RAIN RFID tags and view tag reports in a web UI while connected to customer applications.
Impinj IoT Device Interface duration triggers that allow inventory scheduling.
Advanced general-purpose output (GPO) control, enabling alarms for events like network connection reader operational status, and tag inventory changes.
An Impinj tag population estimation algorithm that improves read rate by up to 5% when a tag population changes rapidly.
TLS and CA security certificate loading via the web UI. See more about Impinj R700 series security features.
Get started with the Impinj R720
Visit the Impinj R700 series product page to find detailed technical information about the Impinj R720 and to connect with an Impinj representative.
---
Article tagged as:
---
---
Monday, November 13, 2023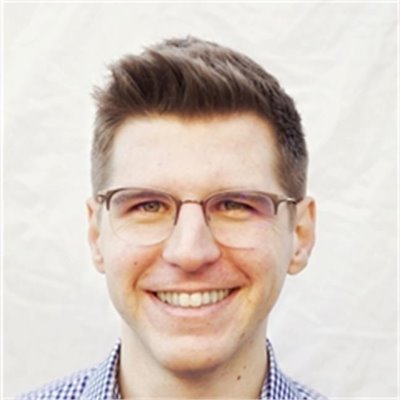 Jonathan Newkirk
Senior Product Manager
Jonathan Newkirk is responsible for the Impinj reader and gateway product lines including new product and firmware roadmap.
Sign Up for the latest news
Looking for more content? We've got you covered
Learn more about Impinj and RAIN RFID in our resource library
Visit Library
Get the latest industry happenings delivered straight to your inbox