New Impinj M800 RAIN RFID Tag Chips Deliver Unmatched Readability
New Impinj M800 tag chip series delivers unmatched readability in enterprise IoT deployments and offers enhanced tag reliability and manufacturability.
We are thrilled to announce the Impinj M830 and M850 RAIN RFID tag chips. The first in our next-generation series, these tag chips deliver unmatched readability in enterprise deployments. Coupled with enhanced tag reliability and manufacturability, this new Impinj M800 series demonstrates Impinj's ongoing commitment to increase the speed, distance, and reliability at which a RAIN RFID system can discover, engage, and protect connected items.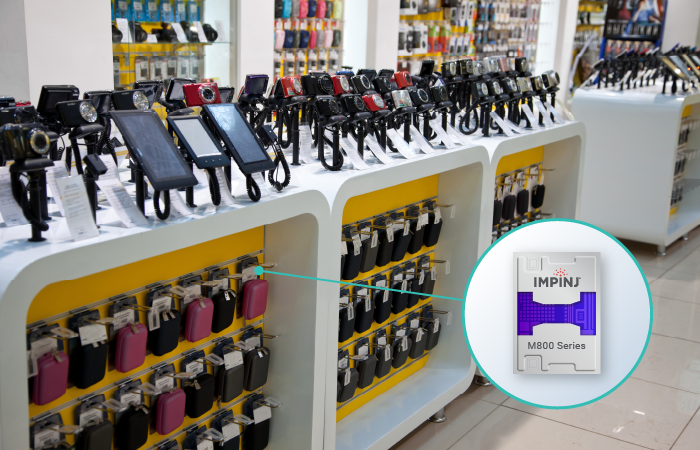 "Our Impinj M800 series comprises the most advanced tag chips in the market," said Chris Diorio, Impinj co-founder and CEO. "With enhanced performance and features, this series is designed to help enterprises read the right tag, at the right place, at the right time."
Advanced features improve the ability to discover, engage, and protect connected items
The Impinj M800 series tag chips' low power consumption and unmatched readability allow businesses to use a single, small tag across a broad range of items — apparel, shoes, home goods, and other general merchandise — within their global operations.
Impinj M830 and M850 tag chips are drop-in compatible with Impinj M700 series antenna designs, enabling quick time to market. Suitable for any application in retail or supply chain and logistics, these chips provide enhancements over the prior generation including:
Improved tag readability to allow reliable reading of small tags at high volume and speed, supporting efficient global operations.
Enhanced tag reliability and manufacturability improve tag quality, deployability, and performance.

New chip shape to eliminate stress points.
Impinj Enhanced Enduro antenna pads improve the chip-to-antenna connection.

Advanced features to extend functionality.

Improved ability to mitigate tag clutter, helping RAIN RFID readers inventory the right tags at the right time.
Impinj Protected Mode for protecting consumer privacy while improving retail self-checkout and loss prevention.
[ Want to read more content like this? Subscribe to the Impinj blog. ]
The Impinj M800 series is available in two memory configurations to meet RAIN system application requirements. The Impinj M830 chip has 128-bit EPC memory and the Impinj M850 chip has 96-bit EPC memory and 32-bit user memory. Both chips are compatible with the GS1 UHF Gen2v2 protocol, which ISO/IEC standardized as 18000-63. Impinj partners are expected to introduce new products with Impinj M800 series tag chips in the coming months.
The Impinj M800 series advances the proven Impinj platform, which comprises RAIN RFID tag chips, reader chips, readers, cloud services, and a global partner ecosystem. Learn more about the Impinj M800 series.
---
Article tagged as:
---
---
Wednesday, July 19, 2023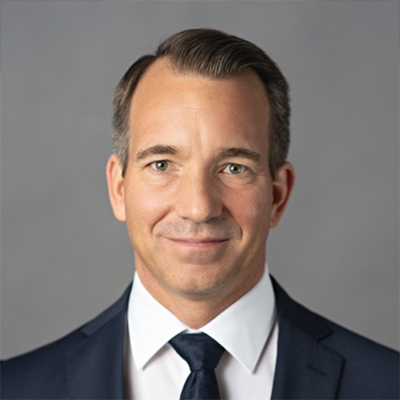 Martin Liebl
Senior Director, Product Management
Martin Liebl builds product roadmaps based on customer specifications and business-driven implementations and executes go-to-market strategies and product launches.
Sign Up for the latest news
Looking for more content? We've got you covered
Learn more about Impinj and RAIN RFID in our resource library
Visit Library
Get the latest industry happenings delivered straight to your inbox