JADAK Launches ThingMagic M7e-Pico, Its Smallest RAIN RFID Module Yet
JADAK released ThingMagic M7e-Pico, a new RAIN RFID module that is one of the smallest and most efficient on the market, for use in handheld and other smaller devices.
Making devices that are smaller and use less power is one of the basic goals of tech development. JADAK has unveiled a fresh, new addition to its ThingMagic line, bringing powerful RAIN RFID to some of the smallest handheld devices.
The new ThingMagic M7e-Pico UHF RAIN RFID embedded module is one of the smallest form factors available today, and one of the most versatile. At 18-by-21 millimeters, its small size, coupled with its reduced need for power, puts the Pico at the head of the class for devices where space and weight are a factor.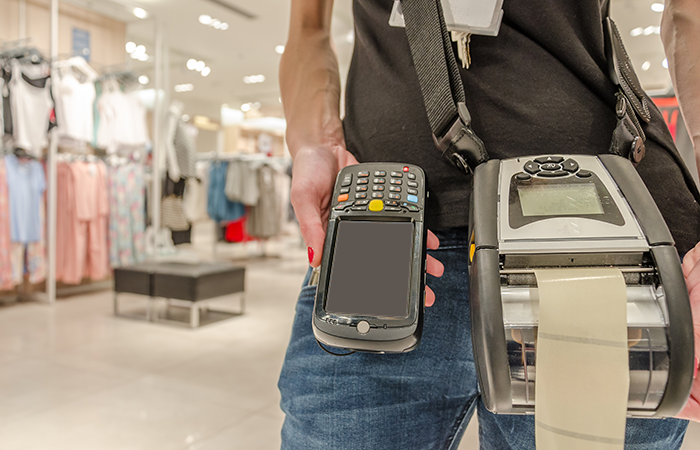 Using less power in a handheld device means longer time between charges. Other modules that use more power just can't cut it in many mobile devices. Having assets charged and lasting longer cuts downtime for employees moving between assignments, so more work can be done in the same shift.
ThingMagic Pico incorporates the Impinj E310 RAIN RFID reader chip, an industry leader designed for fast reading, writing, and authentication of tags while using less power.
With its wide radio-frequency output range (0 dBm to +24 dBm), the Pico is also a natural fit for battery-operated, portable readers, and perfect for smaller RFID-enabled printers and tag commissioning stations like those seen in warehouses and airports.
JADAK, an Impinj gold-level partner, has also added a Surface Mount Technology package, driving down the total cost for high-volume RAIN RFID integrations.
Highly adaptable and coming to a device near you
ThingMagic Pico is improving processes, gathering data, preventing human error, and tracking items in a number of industries and applications. There are many uses for the Pico module, including:
Mobile devices, including handhelds, printers, and sensor networks
Tag commissioning stations
Access control
Smartphone accessories
Medical equipment for healthcare and pharmaceutical
Kiosks and vending machines
JADAK is also working with healthcare device manufacturers, retailers, and consumer goods customers to integrate Pico into other equipment solutions worldwide. Learn more about JADAK ThingMagic and get more information on the ThingMagic M7e-Pico.
---
Article tagged as:
---
---
Monday, May 9, 2022
Sign Up for the latest news
Looking for more content? We've got you covered
Learn more about Impinj and RAIN RFID in our resource library
Visit Library
Get the latest industry happenings delivered straight to your inbox