RFID Overhead 360° for Retail Shrink Visibility and Loss Prevention
Elevate loss prevention with event alarming, analytics, and real-time insights into what, when, and how secured inventory leaves the store with RAIN RFID loss prevention from Impinj and Sensormatic Solutions.
The RFID Overhead 360° solution, developed in collaboration with Impinj, delivers storefront visibility performance with elegance and versatility to complement any store décor. This shrink visibility offering delivers actionable insights to provide a new perspective of loss events across the enterprise, and allows retailers to target shrink mitigation efforts more precisely while still delivering a frictionless experience for shoppers.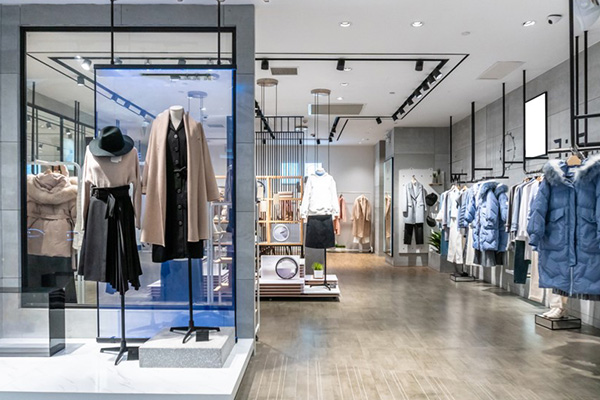 Unlock shrink, one item at a time
Shrink is a multi-billion-dollar problem for retailers. With increasing losses, retailers need improved visibility to shift from reactive to proactive strategies, enabled by better insights and analytics. Using real-time data from RAIN RFID, retailers receive a more complete picture of loss events as they happen.
This new RAIN RFID loss prevention solution combines the Impinj RAIN RFID platform with Sensormatic's Shrink Visibility to take loss prevention to an entirely new level by tracking each RAIN RFID tagged item as it exits the store and only alarming on items that are stolen. Leveraging RAIN RFID Electronic Product Code (EPC) item-level data for predictive analytics and alarming, retailers can rapidly improve the ways they protect merchandise and manage inventory.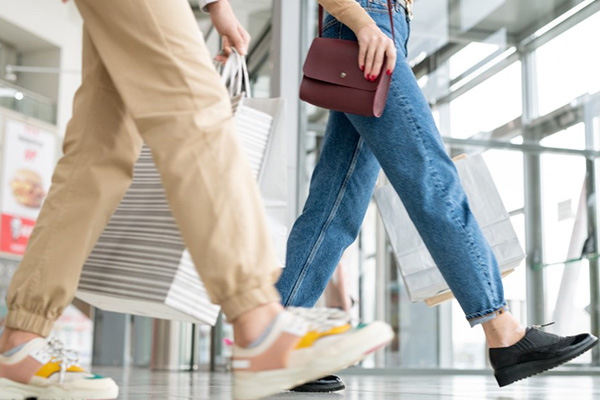 Reduce shrink with information-based loss prevention
The Impinj and Sensormatic solution exposes store shrink in real time. With EPC item-level data, the foundation for faster inventory and shrink event decision making, retailers can:
Understand exactly which items and how many are stolen—where, when, and how
Activate real-time alarms for stolen items
Replenish merchandise faster to prevent out-of-stocks due to theft
Identify trends in merchandise loss and shoplifting events
Pinpoint and respond more quickly to new tactics in retail theft
Understand exactly what, when, where, and how every item exits the store
Gain visibility into items as they leave the store to quickly understand what has been stolen. Easily access shrink visibility insights to know what items were stolen, how many, their loss value, shrink patterns by day and hour, and exit location, with filtering by department and category. Leverage this data for more actionable and proactive loss prevention strategies.
Modern design for any storefront
Design inviting customer storefronts with the option to complement or eliminate floor-mounted EAS pedestals while maintaining loss prevention and detection. Leverage overhead RAIN RFID readers to detect unpurchased items and instantly trigger visual or audible alarms.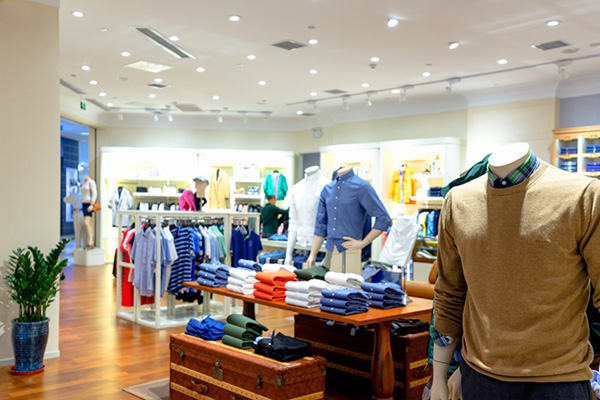 Replenish merchandise faster to prevent lost sales
Without item-level visibility, there is no way for store associates to know when to replenish inventory after it is stolen. The retailer not only loses the cost of the item, but also the potential profit from its sale. And, since often it is the most popular items that are stolen, shelves (and shoppers) are missing the most important merchandise. With RAIN RFID-enabled loss insights, delivered by the Sensormatic RFID Overhead 360° solution, associates can learn to quickly replenish missing items.
Identify trends in merchandise loss and shoplifting events
Today, most loss prevention is reactive. But, with greater visibility into theft details, retailers can pinpoint and respond quickly to new tactics used by retail thieves. With item-level tracking and the optional alarm kit, retailers can also enact selective alarming based on merchandise and value as it leaves the store. Retailers can improve their loss prevention effectiveness with this enhanced visibility into shrink.
The RFID Overhead 360° helps provide retailers with highly accurate, item-level loss event visibility while reducing nuisance alarms and prioritizing real-time actionable alerts. When this data is combined with Sensormatic Solutions' Shrink Visibility analytics, retailers can gain an enhanced understanding of loss events at the storefront and combat shrink more precisely.
Relevant Impinj Products
---
Article tagged as:
---
---
Tuesday, October 19, 2021

Sensormatic Solutions
Sensormatic Solutions powers retail operations by offering unmatched insights into retail inventory, shopper behavior, and loss prevention and liability.
---
Sign Up for the latest news
Impinj products deliver connectivity for this solution

Partner-Built. Impinj-Powered. Designed for You.
Our partners design solutions that are flexible, scalable, and built for your business.
Find a Partner
Get the latest industry happenings delivered straight to your inbox