Gold Partner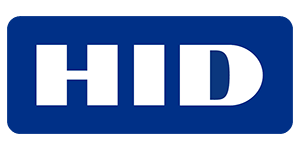 HID Global
Powering Trusted Identities of the world's people, places and things
About HID Global
HID Global is the leading RFID smart component supplier of choice for systems integrators, application developers, and OEMs serving a variety of markets, including logistics, waste management, returnable transport items, asset tracking, automation, medical, laundry, and animal identification. The Identification Technology business unit designs, manufactures, and delivers standard and custom rugged or specialized RAIN RFID UHF tags and readers based on Impinj chip families
Headquarters
611 Center Ridge Dr
Austin, Texas
United States 78753
Website
Industry Focus:Manufacturing
Impinj Products: Tag Chips
Partner Operates In: APAC EMEA LATAM North America
Primary Impinj Partner Network Track: OEM
Authorized Reseller: No
Partner Products
Handheld Reader
TSL 3117 reader module
High-performance 1-port reader module
Learn More
TSL 2128P handheld reader
The 2128P Bluetooth® UHF RFID Reader builds upon the 2128 UHF Reader by including a larger, fixed High Gain antenna for up to 9 m (29.5 ft) of read range. As per the 2128 UHF Reader, the patented TSL® ePop-Loq® connector allows data and charge connections to be passed from the reader to an attached device, such as a smartphone or handheld terminal. The unique ePop-Loq® system is also designed to safely separate when the reader is subject to large impacts, such as when dropped.
Learn More
TSL 2166 rugged handheld reader
The 2166 Bluetooth Rugged UHF RFID reader provides high performance UHF RFID reading in a tough and rugged form factor.
Learn More
Tag
Partner Solutions
TSL Handheld RFID Readers
Manufacturing
Readers and Gateways
Technology Solutions, an HID Global company, provides versatile handheld RAIN RFID readers for multiple applications.
Learn More
Notice
: The Impinj Partner Directory includes third-party content and links that our partners provide. Impinj is not responsible for third-party content and makes no warranty, representation, or undertaking related to content, goods or services provided by any third party. Please refer to the Impinj.com terms of use, including Sections 4, 7 and 14. Your link to or use of a third-party website is at your own risk and subject to the third-party website policies, including those relating to confidentiality, data privacy and security.