Self-Service Intelligent Refrigerator for New Retail
Capture insights from real-time inventory data and offer convenient self-checkout to consumers with the automated RAIN RFID-enabled smart refrigerator for new retail from Stora Enso and Impinj
Automate consumer convenience at scale
In an increasingly busy world, convenience is more important than ever. For food and beverage retailers, location is critical: airports, train stations, office parks, or anywhere that's full of people trying to stay on schedule. But a full brick-and-mortar presence can be inconvenient. Consumers on the move don't want to enter stores or queue for services. The self-service Stora Enso Intelligent Refrigerator for new retail provides an automated RAIN RFID solution that makes expansion easy and cost-effective for retailers while maximizing the convenience of a quick grab-and-go for consumers.
An easy first step into new retail
The innovative Intelligent Refrigerator from Stora Enso offers unparalleled convenience, flexibility, and data analytics to execute new retail strategies for retailers and consumers. Refrigerated items are tagged with a RAIN RFID label containing an endpoint IC, such as the Impinj Monza R6. An Impinj Indy R2000 reader chip inventories the items and connects to Stora Enso's cloud platform for customer billing and payment. The system can also monitor expiration dates and can enable regional, customer-specific, or even dynamic item-level pricing. Retailers can:
Provide convenience with seamless, automated checkout
Increase operational efficiency with dynamic inventory management
Boost revenue with data-driven selling
Easily expand reach and scale to new locations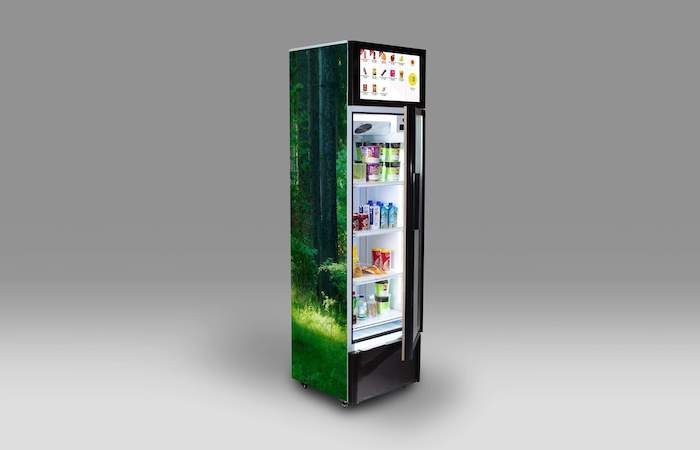 Optimize consumer convenience with seamless, automated checkout
The Intelligent Refrigerator for New Retail can identify customers through a mobile app, QR code or a payment system such as a credit card. After confirming identity, the device door unlocks, and consumers select the items they want. When the door closes, the Impinj Indy reader chip inside the refrigerator performs an inventory check, and the system charges the customer's linked account for any items removed. Inventory is updated to the Stora Enso cloud platform after every transaction, so the retailer has full inventory visibility at all times. The embedded screen allows retailers to communicate with customers and provide dynamic advertisements and pricing as well as visual receipts.
Increase operational efficiency with dynamic inventory management
RAIN RFID enables retailers to better understand item consumption rates and replenishment timelines and customize their replenishment rotations to each location. With real-time reporting capability, proprietors can save time and money by stocking their trucks with only items that are needed. The Stora Enso Intelligent Refrigerator also allows retailers to monitor expiration dates and reduce item prices remotely to improve stock rotation and minimize waste due to spoilage. Real-time monitoring and identification of customers reduces the risk of theft. Paper-based RFID labels are used in the solution to protect against tampering.
Boost revenue with data-driven selling
Understand what products sell best in which locations with a RAIN RFID-enabled kiosk. Constant inventory allows operators to predict purchase trends, improve replenishment efficiency, and identify the best places to introduce new items. Retailers can also build consumer profiles to boost sales by suggesting add-on items or adjusting pricing for frequent shoppers.
Easily expand your reach
The Stora Enso Intelligent Refrigerator is a scalable way to broaden your sales reach. It can be deployed and managed with minimal overhead. Whether you're an online retailer looking to add physical locations, or a brick-and-mortar store that wants to increase their footprint to serve customers in more locations or scale at high-frequency locations. The Impinj-powered Intelligent Refrigerator makes it easy to enter the world of new, automated retail.
---
Article tagged as:
---
---
Friday, February 1, 2019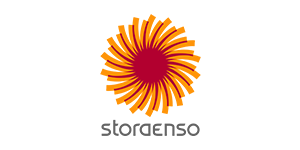 Stora Enso
With a range of sustainable ECO RFID tags, Stora Enso is driving the change towards environmentally friendly RFID tags, offering uncompromised reliability and performance in fashion and apparel, food products, logistics, and baggage tracking.
---
Sign Up for the latest news
Impinj products deliver connectivity for this solution

Partner-Built. Impinj-Powered. Designed for You.
Our partners design solutions that are flexible, scalable, and built for your business.
Find a Partner
Get the latest industry happenings delivered straight to your inbox