CSA Hospital Manages Surgical Supplies with Smart Cabinet
A RAIN RFID-enabled solution tracks high-value products used in surgery, ensuring hospital inventory counts of instruments and supplies are always up to date.
Hospital uses RAIN RFID to manage equipment and reduce administrative labor
Employees at Barcelona-area hospital Consorci Sanitari de l'Anoia (Health Consortium of Anoia) were looking for a way to reduce the manual labor involved in tracking and monitoring supply usage. Since hospitals cannot afford to be out of critical equipment, administrative labor to check inventory was extensive and multi-step processes were using valuable time. After implementing a RAIN RFID Smart Cabinet solution, this hospital saw:
A reduction of administrative tasks
More accurate ordering of supplies and inventory records
Smart cabinets track and manage medical supply usage
Prior to the cabinet's implementation, the hospital managed surgical equipment manually, tracking usage via paperwork. This method required staff members to complete several steps, including creating paperwork for each event that occurs (for example, an instrument is removed from the cabinet), photocopying the paperwork, and sending copies to the ordering department to ensure replacement inventory is ordered. If not completed properly, the hospital could run out of the tools needed for surgery.
To alleviate these administrative pains, the hospital installed the Dyane SmartCabinet, provided by Palex Medical, in its surgery unit, and uses it to store trocars, disposable laparoscopic instruments, pieces of mesh, laparoscopic staplers and other surgical items, all placed on trays behind locked doors. Here's how it works:
Each item stored in the cabinet features a RAIN RFID enabled product tag to create an endpoint
Inside each cabinet is an Impinj Speedway reader that automatically tracks the movement and identity of endpoints placed inside
When a staff member scans their badge to open the cabinet, they select the patient that they're collecting for and remove the items needed, linking the product usage to the patient
Once the door is closed, the cabinet's reader captures all the RFID tag IDs, and compares the results against the inventory list. If any item is approaching its expiration date, or if a quantity of items drops below a preset threshold, the software forwards order data to the hospital's management software.

CSA hospital benefits from RAIN RFID inventory tracking
More accurate inventory and ordering
Following the implementation of the RAIN RFID solution, the hospital sees more accurate inventory record-keeping. Without the risk of manual errors, hospital staff can be assured that inventory will be kept at sufficient levels to provide high-quality healthcare to its patients.
Reduction of administrative labor
With the addition of the smart cabinet solution, hospital staff no longer has to manually track usage of their inventory. By removing multi-step processes, the staff gains back valuable time that they can funnel back into providing optimal patient care.
---
Article tagged as:
---
---
Thursday, July 24, 2014
Consorci Sanitari de l'Anoia
Consorci Sanitari de l'Anoia is considered one of the oldest hospitals in Catalonia. They focus on providing primary, specialized, mental, and dependency care to their community.
---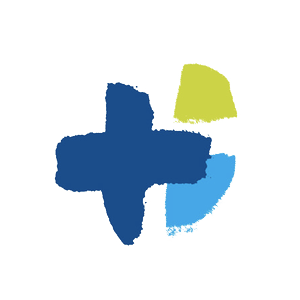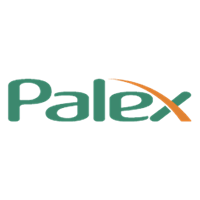 Palex
Palex is a business group with more than 60 years of experience in the health sector. Dedicated to the search for innovation in products, equipment, and systems, their unwavering support for medical professionals persevere in their high level of quality in all aspects of business.
---
Sign Up for the latest news
Partner-Built. Impinj-Powered. Designed for You.
Our partners design solutions that are flexible, scalable, and built for your business.
Find a Partner
Get the latest industry happenings delivered straight to your inbox