The IoT Challenge: Design a Web Resolver for Connected Items
For a true IoT, a web resolver is needed that links the unique digital identifier associated with a physical item to its digital twin in the cloud.
From retailers gaining visibility into their inventory, to airlines tracking travelers' luggage, to warehouses ensuring the authenticity of their shipments, businesses around the world are gaining value from real-time visibility into the items they manufacture, transport, or sell. In the future, we expect more people, including consumers, to engage connected things from their point of manufacture, across the supply chain, and ultimately at home.
Today, technologies like RAIN RFID connect physical items — including apparel, pharmaceuticals, packages, automotive parts, and even golf balls — to the internet via digital identifiers. As more things are connected, a web resolver is needed that resolves, or links, the unique digital identifier associated with a physical item to its digital twin in a product cloud.
Planning for the future with an innovation challenge
To kickstart some thinking around this web resolver, Impinj, together with IEEE CRFID and the RAIN Alliance, issued a challenge.
It's a complex problem not solvable by one company alone. Instead of a true Internet of Things, today's IoT comprises many disconnected intranets of things. Individual companies or industries can look up their own items in private product clouds, but related parties or consumers cannot access the digital twins for items they own. There is also a growing mix of unique identifier numbering systems, which makes it difficult to know the specific product cloud where the digital twin resides.
We are encouraging the use of standardized numbering systems to begin to address one part of this problem. But today's RAIN RFID number resolution methods do not universally resolve the item identifier stored on a RAIN RFID tag. Even with standardized numbering systems, it is difficult to know where to go to decode the data. A consumer wishing to learn more about their items needs to know which product cloud contains the item's information. Today, if you are able to identify the data owner, the resolver or the product cloud to which it points is typically a private service that does not allow access to the digital twin, let alone the transfer of its ownership throughout the item's lifecycle.
As deployments and use cases become more sophisticated, each item owner may want to define and share item information differently. For example, the manufacturer may want to track the batch in which the item was produced and share this information with supply chain partners; whereas the consumer may want to store how much the item costs but not share this information with anyone. Further, a persistent unique-identifier attached to an item may need to be protected for privacy.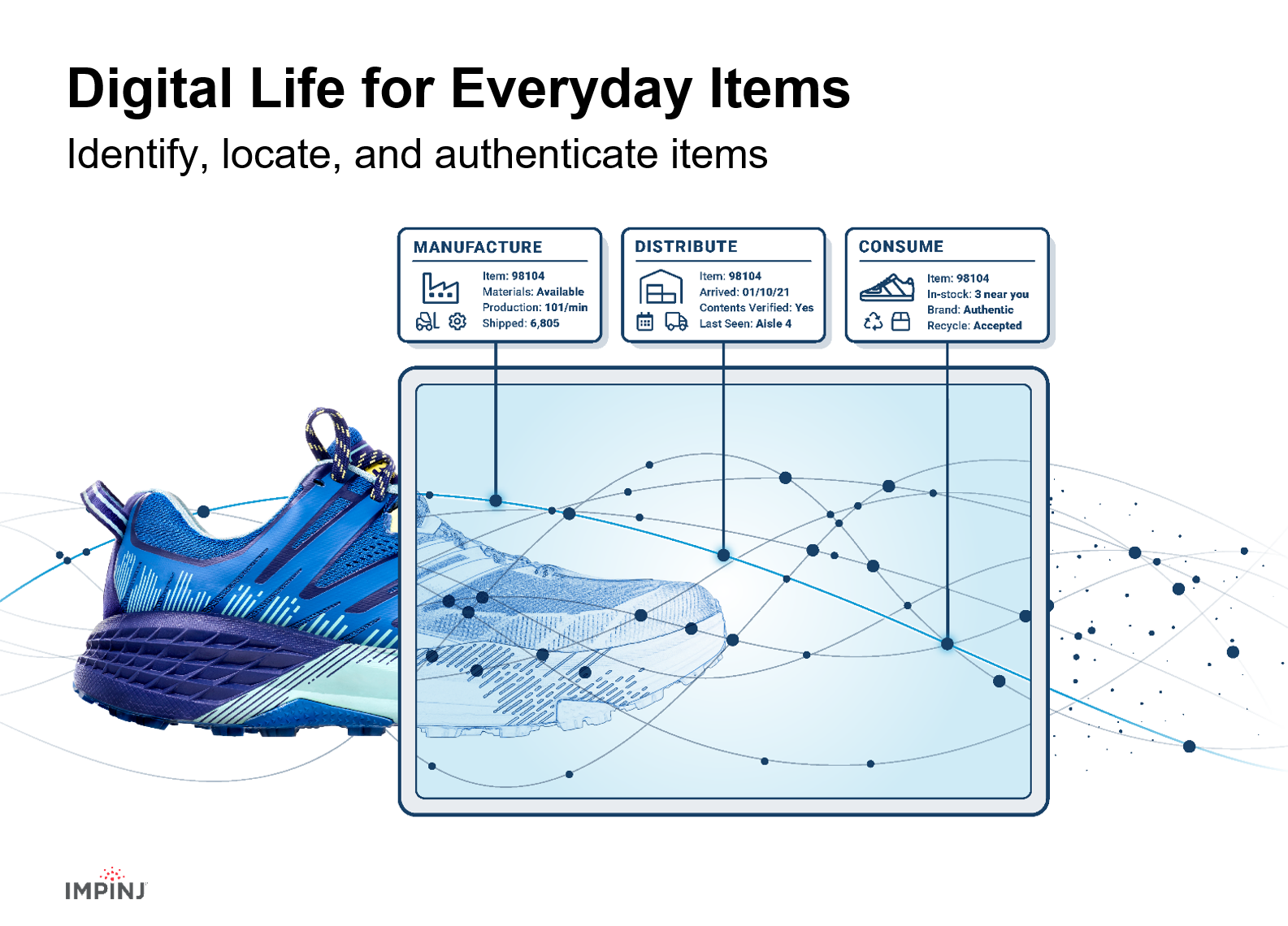 A web resolver for a true IoT
We envision a world where people can quickly identify, locate, and authenticate the things that matter to them. We want to establish a true IoT that people and businesses around the world can access, so the web resolver must:
Universally identify things: Work with unique identifiers encoded by a variety of numbering systems to resolve the item's digital twin stored in the cloud. A stretch goal is to also enable item data from complimentary IoT technologies beyond RAIN RFID to be resolved with the digital twin.
Enable ownership and sharing: Enable item owners to own their items' digital twins and choose how they share the information.
Provide trust and privacy: Verify data and identities, and protect consumer privacy (for example, by protecting persistent identifiers).
Leverage existing infrastructure: Use existing technology, standards, protocols, methodologies, and other infrastructure wherever possible.
Be scalable and easy to use: Adoption, operation, and construction should be designed to be simple and desirable for companies and consumers.
An opportunity to collaborate
So, how do we get to this ideal web resolver? We started by looking at a collection of examples across numerous industries, from automobile tolling to academic documents. Then we launched an open challenge to galvanize idea sharing and collaboration.
On October 27, 2022, the RAIN Alliance and IEEE CRFID announced the winning submissions:
How do you think these submissions meet our objectives listed above? Please take some time to read through these submissions and reach out to let us know your thoughts.
At Impinj, our vision is boundless IoT — a future in which every item in our everyday world has a digital counterpart, a digital twin, in the cloud. Today, we can deliver each physical item's identity, location, and authenticity. Our future is linking those physical items with cloud-based digital twins that include the item's history, ownership, and available links. Together, as a broader community, we can collaborate to create the infrastructure that is needed to connect trillions of everyday items so that people around the world can access information about an item from its digital twin.
---
Article tagged as:
---
---
Monday, October 31, 2022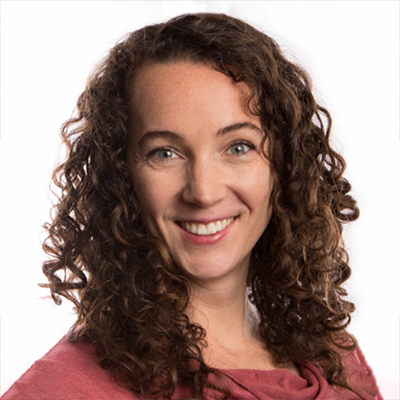 Megan Brewster
Vice President, Advanced Technology
Megan Brewster works to bring clarity and strategy to far-off points on Impinj's roadmap and grow the emergent market through technology and standards.
Sign Up for the latest news
Looking for more content? We've got you covered
Learn more about Impinj and RAIN RFID in our resource library
Visit Library
Get the latest industry happenings delivered straight to your inbox