Impinj Employees Bring Human Connection to Corporate Giving
Impinj Cares, Impinj's employee-led philanthropy program, has recently collected more than $270,000 in donations to help nonprofits across the globe.
There's nothing more colorful than summertime in Seattle. And I'm not just talking about the lush green trees and the fuchsia peonies bowing over the sidewalks. By June, which is recognized as Pride Month in the United States, rainbow flags hang in coffeeshop windows and fly from flagpoles in neighborhoods throughout the Pacific Northwest.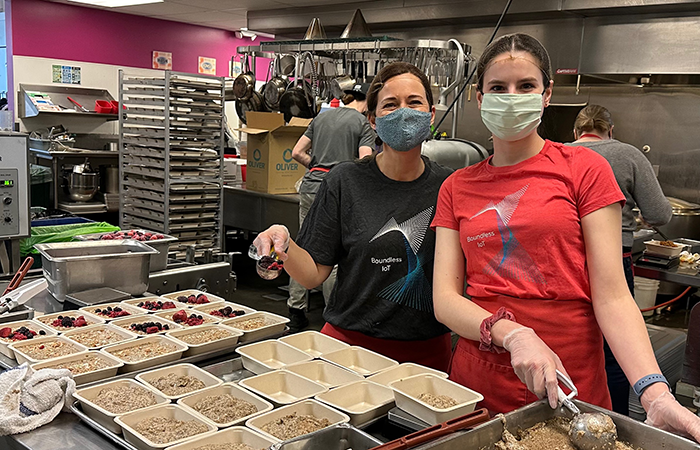 Our region takes Pride seriously, acknowledging the struggles and supporting the rights of our LGBTQ+ neighbors, friends, and loved ones. Impinj sponsored the "Run and Walk with Pride" 4K and 8K race, with many Impinj team members running or walking — or just showing up. Impinj employees are great at that: jumping in and making a difference.
I saw this spirit earlier in the year when I joined a dozen of my Impinj colleagues as a volunteer at Seattle nonprofit Lifelong. Standing shoulder to shoulder, we portioned and packaged nourishing meals for people facing life-changing illnesses. While I weighed pasta, filled containers, and added a hearty sauce, my Impinj coworkers behind me sealed meals with cellophane, affixed stickers to containers, and stacked them neatly in bins to be delivered to real people facing hard times.
At the end of our shift, I took a moment to look around me. Our afternoon of hard work meant dozens of families weren't going to have to add grocery shopping and cooking to their to-do lists.
Taking the lead to lend a hand
It's this desire to help others that fuels Impinj Cares, Impinj's corporate giving program that launched in 2022 to champion employee-led philanthropy. Impinjineers are encouraged to volunteer up to 16 hours of paid time per year to support nonprofits they care about. While we're connecting everything to the IoT during our workdays, we're also taking the time to make meaningful connections within our communities.
Since Impinj Cares launched, Impinj employees have:
Along with their time, Impinjineers have stepped up financially, as well. Donations from Impinj employees around the globe over the past 12 months include:
More than $200,000, including company-matched funds, for humanitarian aid in Ukraine
More than $50,000, including company-matched funds, to the International Rescue Committee to help people affected by the 2023 earthquake near the Turkey-Syria border
More than $18,000 to Treehouse to support youth in foster care
More than $5,000 to support the Leukemia and Lymphoma Society
[ Want to read more content like this? Subscribe to the Impinj blog. ]
Led by employees, supported by leadership
The generosity of the Impinj team comes from our people. Impinj Cares is spearheaded by employees themselves, supported wholeheartedly by the Impinj leadership team. It's real people seeing real needs – and doing something about it. Our employees represent the ambition behind the initiative; they give meaning to the term "corporate citizenship."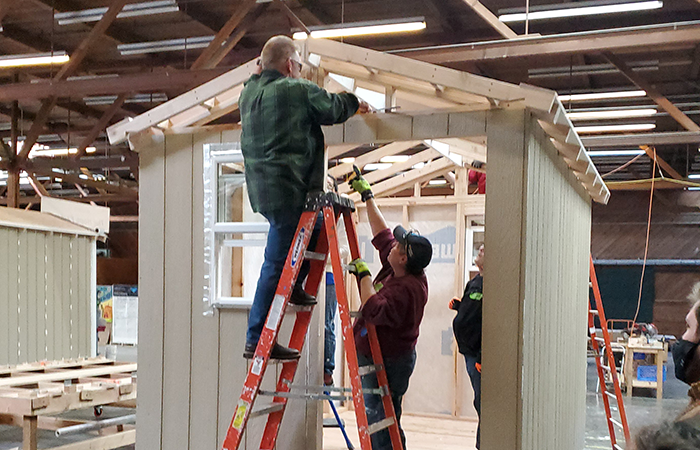 And while we're giving back, we're giving something to ourselves as well. Our volunteer events offer people a chance to take a break from their hard work and socialize with each other – something we don't take for granted in this post-pandemic era.
"It almost feels like an afterthought to talk about how enjoyable these volunteer events are for our employees, given the seriousness of the needs we're serving," said Sheila Cain, an Impinj marketing employee and organizer of the Lifelong volunteer effort. "But I think it's important. Why not build teamwork and enjoy each other's company while at the same time helping out our neighbors?"
The meaningful work – and the fun – aren't stopping. Impinj Cares activities are planned throughout 2023 and beyond, because there will always be a need for a helping hand during hard times. Impinj employees will continue reaching out, making connections, and making a difference.
---
Article tagged as:
---
---
Tuesday, July 18, 2023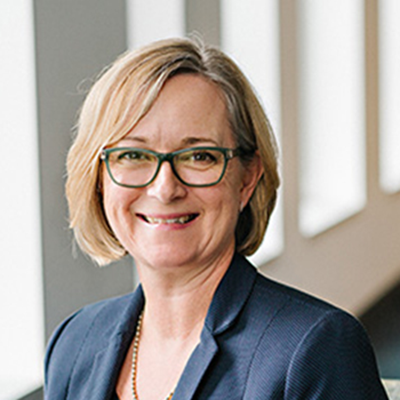 Gaylene Meyer
Impinj Vice President of Global Marketing and Communications
Gaylene Meyer leads a team focused on delivering world-class marketing and communications that engage partners and customers worldwide.
Sign Up for the latest news
Looking for more content? We've got you covered
Learn more about Impinj and RAIN RFID in our resource library
Visit Library
Get the latest industry happenings delivered straight to your inbox