How Does TopGolf Work? It's All in the Data Thanks to RAIN RFID
TopGolf is opening a new venue in Renton, Washington. Here's how this popular experience — a cross between driving range and bowling alley — works using RAIN RFID.
Impinj is excited to welcome another RAIN RFID enthusiast to the neighborhood: TopGolf is opening a new high-tech entertainment venue in Renton, Washington, just south of Impinj's Seattle headquarters.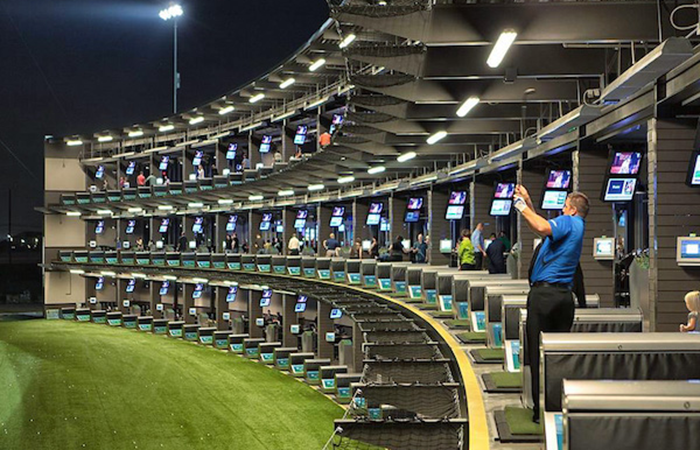 What makes TopGolf different from your average driving range? RAIN RFID. At TopGolf, golf balls embedded with RAIN RFID chips and RAIN RFID reader-enhanced targets automatically record and tabulate different game metrics in real-time.
RAIN RFID is a passive, battery-free wireless technology system that uses radio waves to identify and find objects, connecting those items to the internet via a tag chip and reader system. These connections provide rich, real-time data and insight — such as how close to the target you hit your golf ball. Players can focus on the fun, social aspect of the game — and keep that one friend honest about their score — thanks to TopGolf's automated scoring, ball tracking, and recording of player information.
With more than 70 locations globally and 20 million customers annually, TopGolf has combined technology and competition to capture a unique niche in the entertainment market, building a fanbase of traditional golfers and non-golfers alike with what's been described as a driving range meets bowling alley. When you add in live music, food, and other forms of entertainment, TopGolf's venues provide a new way of experiencing a driving range. Perhaps this is why, unlike traditional golf, a little over half of TopGolf customers are in the 18-34 age demographic.
The new venue in Renton will host a restaurant and bar, an event space, and 102 outdoor bays for hitting RAIN RFID-embedded golf balls. When it opens in 2022, you can be sure Impinj employees will be among the first in line to experience how RAIN RFID transforms this traditional pastime into a high-tech experience.

»​ Learn more about how RAIN RFID enables the tech that makes TopGolf work.
---
Article tagged as:
---
---
Monday, October 18, 2021
Sign Up for the latest news
Looking for more content? We've got you covered
Learn more about Impinj and RAIN RFID in our resource library
Visit Library
Get the latest industry happenings delivered straight to your inbox