Amazon Adds RFID to Extend Just Walk Out Checkout to Soft Goods
Amazon is using RFID for Just Walk Out, broadening its checkout-free experience to include clothing, softlines, fan gear, and more.
Amazon announced that it is now using RFID in a new Just Walk Out store: the Seahawks Pro Shop Outlet at Seattle's Lumen Field football stadium. Just Walk Out technology allows visitors to speed up checkout, avoid lines, and get back to their seats as quickly as possible.
---
"Amazon's Just Walk Out technology is an exciting example of how RFID technology is disrupting traditional retail models."
In the announcement, Jon Jenkins, vice president for Just Walk Out technology within AWS Applications, wrote that Amazon was motivated to explore how RFID broadens the Just Walk Out experience because of its "prevalence in retail supply chains." When it comes to clothing and apparel, Jenkins wrote, customers "want to see clothing on hangers, pick them up, feel the fabric, try them on, and may even return the items to other shelves or locations in the store."
This style of shopping can be difficult to accommodate using other Just Walk Out technologies like computer vision, but RFID is well suited to the task.
At the Seahawks Pro Shop Outlet, every item in the store — clothes, hats, shoes, other softlines, and more — has a unique RFID tag, which looks similar to a standard apparel hangtag. A customer can simply walk out of the store with the items they want to purchase. RFID readers at exit gates identify the items' RFID tags, and the customer's credit card or Amazon One account is charged once the merchandise leaves the store.
Just Walk Out with RFID was piloted earlier in 2023 at Seattle's Climate Pledge Arena, home to the National Hockey League's Seattle Kraken. Todd Humphrey, senior vice president of digital innovation and fan experience for the Kraken, said the pilot was a hit: "Our fans loved the experience."
[Want to read more content like this? Subscribe to the Impinj blog.]
Amazon worked with Impinj partner Avery Dennison to "enable the use of high-quality, advanced RFID sensor technology to establish a fast and reliable automated checkout process," said Bill Toney, vice president of global RFID and digital market development at Avery Dennison. "Amazon's Just Walk Out technology is an exciting example of how RFID technology is disrupting traditional retail models."
RAIN RFID delivers delightful retail experiences
RAIN RFID solutions can be game-changers for retailers — from manufacturing to distribution to point of sale. Savvy global brands like Uniqlo, Decathlon, and Inditex already take advantage of RAIN RFID throughout their supply chains all the way to automated self-checkout. RAIN RFID solutions deliver real-time inventory visibility, enable omnichannel fulfillment, strengthen loss prevention, and deliver delightful customer experiences.
Self-checkout is increasingly important to driving positive shopper experiences and business value. Data shows that 87% of consumers prefer shopping in stores with touchless self-checkout, and 83% of shoppers point to quick and easy checkout as the most valued aspect of their shopping experience. Meanwhile, retailers can gain critical insights and efficiency while giving customers the convenience they want.
Here's how a RAIN RFID solution typically works in retail:
Each item is tagged with a RAIN RFID tag, which includes a thin antenna and a tiny tag chip containing an identifier for that item. These tags are so small they can be embedded in labels, hangtags, packaging, or even fabric tags.
RAIN RFID readers, either handheld or fixed at transition points, use radio signals to read the identifiers stored on those tag chips. Unlike barcodes, hundreds of RAIN RFID tags can be read per second, without direct line-of-sight and at a distance of up to 10 meters (30 feet). For self-checkout, this means customers don't have to individually search for and scan barcodes, making checkout fast and easy.
Readers send the tag data to software that interfaces with existing enterprise systems. Along with optimizing inventory management, retailers can use point-of-sale and store-exit data to improve real-time visibility, increase efficiency, and enhance the shopper experience.
As I recently wrote in Retail Today magazine, retailers are using RAIN RFID to derive benefit across a product's entire lifecycle. Amazon's Just Walk Out store model is another great example of how the value of RFID extends beyond inventory and supply chain management to deliver delightful in-store customer experiences.
---
Article tagged as:
---
---
Thursday, September 21, 2023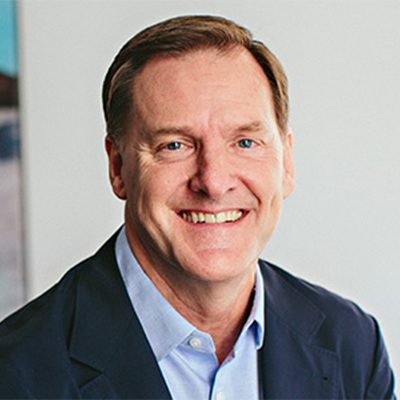 Jeff Dossett
Chief Revenue Officer
Jeff Dossett oversees the Impinj go-to-market department, including sales, partner development, and marketing.
Sign Up for the latest news
Looking for more content? We've got you covered
Learn more about Impinj and RAIN RFID in our resource library
Visit Library
Get the latest industry happenings delivered straight to your inbox