How Uniqlo Tracks Style and Savings with RAIN RFID
Fashion giant Uniqlo uses RAIN RFID throughout its supply chain to optimize inventory, enable omnichannel retail, and ultimately improve customer experience.
As digital transformation reshapes the retail industry, customer expectations remain at the forefront. Leading retailers know they need to leverage technology to remain competitive and maintain a high-quality customer experience.
As innovative fashion brand Uniqlo looked to streamline its processes, RAIN RFID hit the runway.
Uniqlo optimizes its operations from manufacturing to checkout by tracking apparel and accessories with RAIN RFID. The Wall Street Journal reported that Uniqlo's wide-scale implementation advanced customer experience, boosted brand reputation and reduced lost opportunities for revenue and trust.
Fast-tracking the RAIN RFID journey
Owned by retail giant Fast Retailing, Uniqlo was founded in Japan in 1949 as a fabric and textiles company. Its recent growth as a trendy and ubiquitous retailer is largely thanks to the brand's embrace of technology.
In the 2000s, Uniqlo began expanding into new cities and becoming a more sustainable brand. Currently operating nearly 2,400 stores worldwide, Uniqlo's parent company sought to utilize RAIN RFID to refine its supply chain operations, beginning with manufacturing and tagging at the source.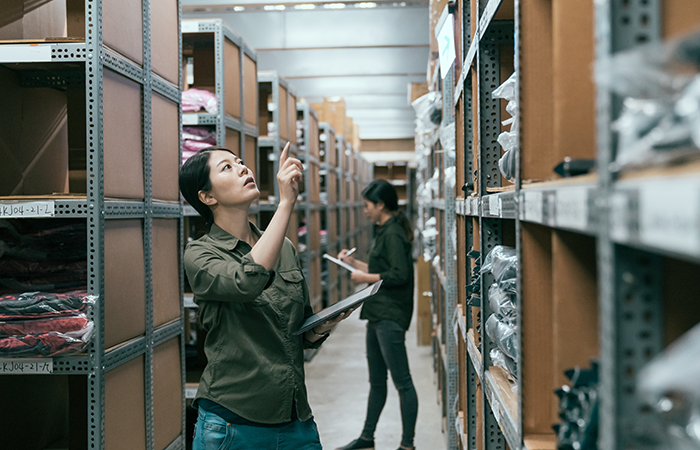 For a retail chain like Uniqlo, warehousing and shipping operations must be as efficient as possible to reduce product overstock, cut down on manual labor, improve visibility for omnichannel fulfillment, and reduce shipment errors.
Brands that use RAIN RFID for inventory management have reported:
25-30% increase in inventory accuracy
Up to 50% reduction in out-of-stocks
Up to 80% improvement in shipping and picking accuracy
25-times faster cycle counts
In 2017, Uniqlo began adding RAIN RFID tags to each product that was produced and shipped. To track products as they travel through the supply chain, RAIN RFID readers were implemented at warehouses, distribution centers, and stores — enabling real-time insight into product location, destination, availability, and even qualities like color and size.
Throughout each step, RAIN RFID helps retailers like Uniqlo manage inventory from manufacturing to distribution to the sales floor, allowing managers to predict inventory needs, maximize the most popular items, and use real-time inventory data to help employees and customers.
[ Subscribe to the Impinj blog to learn more about RAIN RFID in retail. ]
When customers can find what they are looking for more easily, and a store has what it needs in stock, Uniqlo earns invaluable customer trust and preference — all while enjoying the benefits of a more efficient supply chain.
"The more people become digital natives, the more important becomes that human touch at the store experience," Takahiro Tambara, chief information officer for Fast Retailing, said in a 2023 interview with Retail Dive. "So we want to evolve our face-to-face customer experience by developing digital technology to better have our associates serve customers in stores."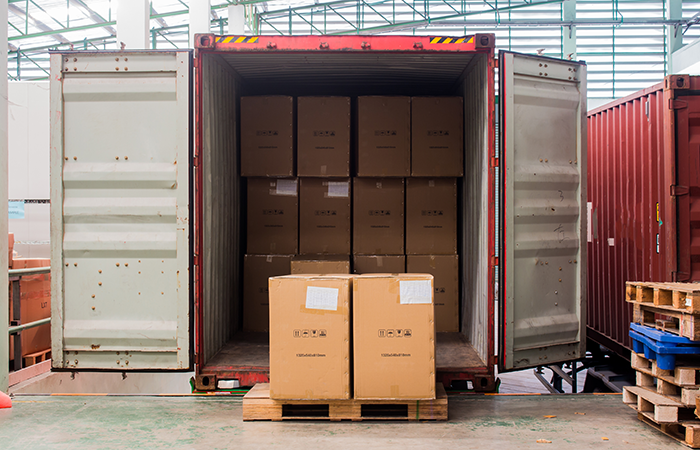 Uniqlo's customer journey is powered by RAIN RFID from start to finish. In store, customers can use smart mirrors featuring RAIN RFID readers to see product information and availability on-site. When it's time to check out, customers can rely on the same tech to make purchasing a breeze: self-checkout kiosks with RAIN RFID readers allow shoppers to scan everything at once, no barcodes required.
Not just fast retailing: frictionless retailing
Here's a look at how RAIN RFID enhanced Uniqlo's supply chain strategy and upgraded the in-store customer experience.
Supply chain automation
Uniqlo's factory-to-store strategy called for an automated warehouse that streamlines manufacturing, packing, and shipping. As highlighted in a Huayuan RFID industry report, Uniqlo's RAIN RFID solution tripled inventory storage efficiency, helped realize 90% savings in labor costs, increased productivity across personnel, and established near-100% accuracy in reading tagged inventory.
Inventory management
Once products have RAIN RFID tags, RAIN RFID readers can accurately obtain specific information about the products anywhere in a warehouse, distribution center, or store. This data can include item location, quantity, model, color, size, and more.
RAIN RFID inventory management enables Uniqlo to offer speedy turnarounds — customers can order clothes online and pick them up in-store within 24 hours. With real-time visibility into inventory at all steps of its supply chain, Uniqlo can direct shipments to stores that are low on stock of their most popular items, for instance, and forecast demand for the products consumers really want.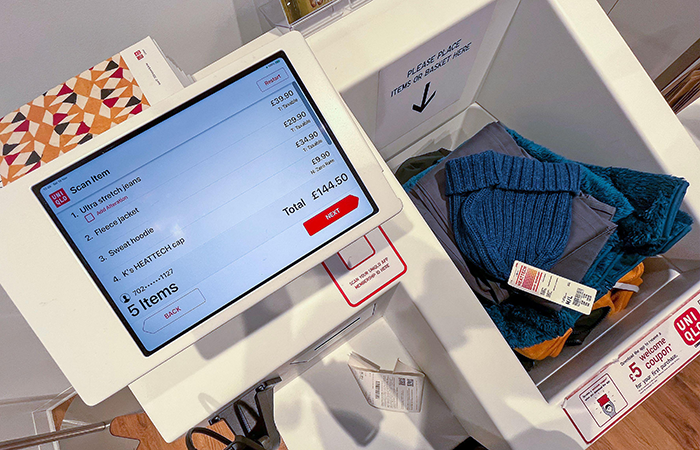 Automated self-checkout
Forget waiting in line at a cash register to buy your outfit. When customers are done shopping at Uniqlo, they can place their
entire basket or bag of tagged items on a RAIN RFID-enabled self-checkout kiosk. The kiosk automatically reads all the tagged products and quickly rings up the total. The customer then pays for the products, barely losing a step.
Customers love it, referring to Uniqlo's self-checkout on social media as "retail magic." RAIN RFID automated self-checkout reduces shopping time, cuts labor costs, and refines sales data that can drive intelligent merchandising.
A united Uniqlo with RAIN RFID
Expanding into U.S. retail territory is not easy. However, because of a logistics upgrade using the RAIN RFID inventory management solution that aligned with a new pricing strategy, Forbes reported that Fast Retailing was confident Uniqlo would reach profitability after 17 years of retail expansion. Savings through the deployment of RAIN RFID helped make that happen.
"Our strength is having retail stores," Tambara said. "So we have been developing our digital platform and footprint so that customers can have a seamless shopping experience."
The future of RAIN RFID in retail is more than just inventory management; it's the united, connected journey from manufacturing and warehousing to stores, shelves, checkout, and even returns.
If you are interested in learning more about the benefits of RAIN RFID in retail, supply chain and logistics, or other industries, please contact us at Impinj. We can connect you with Impinj partners that develop solutions tailored for your needs.
---
Article tagged as:
---
---
Wednesday, August 16, 2023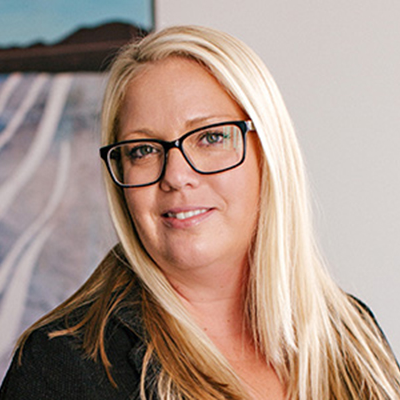 Ashley Burkle
Business Development Director, Retail Industry
Ashley Burkle works with retail partners and service companies to develop solutions that improve sales, efficiency, and shopper experience.
Sign Up for the latest news
Looking for more content? We've got you covered
Learn more about Impinj and RAIN RFID in our resource library
Visit Library
Get the latest industry happenings delivered straight to your inbox