Silver Partner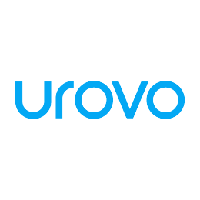 UROVO Technology Co., Ltd. 
UROVO Technology Co., Ltd. is the world's leading industry mobile application solution provider. The company focuses on the design, research and development, production, and sales of smart data terminals, smart payment terminals, and special printers.
About UROVO Technology Co., Ltd. 
UROVO is one of the earliest enterprises in China that focuses on the R&D of industry mobile application products. Founded in 2006, it was listed on the Shenzhen Stock Exchange on August 9, 2016 (stock code: 300531). At present, it has more than 1200 employees and more than 10 subsidiaries with business covering more than 100 countries and regions. Rooted in core technology and focused on innovative applications in the industry, UROVO provides digital solutions based on smart terminals for customers in logistics, retail, finance, medical care, manufacturing, government, transportation, and other industries
Headquarters
Floor 36, Hi-tech Zone Union Tower,No.63 Xuefu Road, Nanshan District
Shenzhen, Guangdong Sheng
China 518000
Website
Industry Focus:Retail
Impinj Products: Impinj Readers and Gateways
Partner Operates In: APAC EMEA LATAM North America
Primary Impinj Partner Network Track: Reseller
Authorized Reseller: Yes
Training Badges Impinj Platform Impinj Speedway Readers
Partner Solutions
RFID Handheld Reader DT50P
Retail
Impinj Reader Chips and Modules
DT50P is equipped with an industry-leading integrated Impinj E710 chip. The device delivers 10% faster, more accurate, and smoother tag reading than the last generation product. It features an ergonomic design that eases the fatigue caused by long-time working. A 9000mAh battery improves workers' productivity. More importantly, DT50P applies special material, which can quickly cool down the temperature when overheated, ensuring the device is speedier than ever!
Learn More
RFID Fixed Reader FR1000
Manufacturing
Impinj Reader Chips and Modules
Equipped with the IMPINJ E710 chip, FR1000 has powerful performance. It can simultaneously manage multiple processes owing to the Octa-core high-performance CPU. Besides, the device enables you to change IPv6 addresses and proactively monitor the network manually. Meanwhile, FR1000 supports PoE+ (802.3at 25.5W) power supply mode and can be flexibly deployed in the desired position without an additional power socket.
Learn More
RFID Desktop Reader FR2000
Retail
Impinj Reader Chips and Modules
Powered by Impinj E710 chip and proprietary algorithms, it achieves an exceptional read accuracy of up to 99.9%. Robust metal casing prevents signal leakage, significantly improving reading accuracy while preventing cross-reads. With versatile connectivity options, including a standard Type-C USB 2.0 interface, optional Bluetooth 5.0, and RJ45 connectivity, the FR2000 effectively reduces deployment and maintenance costs. Additionally, experience full-frequency UHF tag read and write capabilities.
Learn More
RFID Printer D812R Plus
Retail
Impinj Reader Chips and Modules
The D812R Plus printer supports two printing methods - thermal transfer and direct thermal. With the support of a powerful ARM9 processor and large memory, the D812R Plus can achieve a printing speed of 8'' in/s(203 mm/s), which greatly meets the needs. In addition, it supports multiple connection methods and printing languages.
Learn More
RFID Handheld Reader DT51U 5G
Retail
Impinj Reader Chips and Modules
Experience lightning-fast 5G communication, ensuring real-time data transmission for unparalleled efficiency. The device boasts superior RFID HF & UHF performance, powered by the Impinj E710 chip, enabling precise reads in both short-range and long-range applications. Dual PSAM Cards enhance data security, providing a robust safeguard for critical information. With a built-in professional scan engine, the DT51U 5G offers millisecond-level decoding of barcodes, optimizing accuracy and workflow speed.
Learn More
Notice
: The Impinj Partner Directory includes third-party content and links that our partners provide. Impinj is not responsible for third-party content and makes no warranty, representation, or undertaking related to content, goods or services provided by any third party. Please refer to the Impinj.com terms of use, including Sections 4, 7 and 14. Your link to or use of a third-party website is at your own risk and subject to the third-party website policies, including those relating to confidentiality, data privacy and security.