EZ series RAIN RFID readers
The Identix EZ series of readers offers high performance 2-in-1 RAIN RFID and Bluetooth Low Energy (BLE) reading for wide flexibility in IoT systems. Gateways leveraging these multi-functional readers can combine the simultaneous reading of passive RAIN RFID tags with BLE beacon scanning. The EZ readers come in two versions: EZ500 and EZ700, boasting the exceptional RAIN RFID reading functionality of Impinj E510 and E710 RAIN RFID reader chips.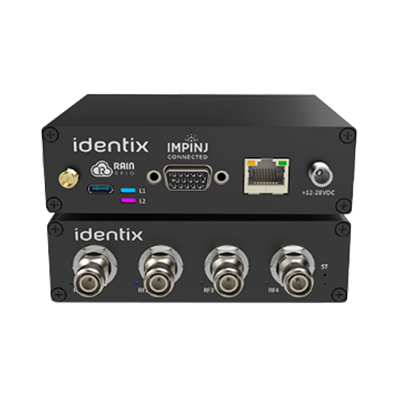 Category:

Fixed Readers

Purpose:

RFID portals, POS stations, vehicle tracking, and supply chain logistics

Impinj Product:

Impinj E510 and E710

# of Antenna Ports:

4

Dimension Length (mm):

120

Dimension Width (mm):

110

Max Power Output (dBm):

31

Environment:

Industrial

Power Source:

DC input and PoE

Additional Info:
---
---

Identix
Identix RAIN RFID IoT gateways
---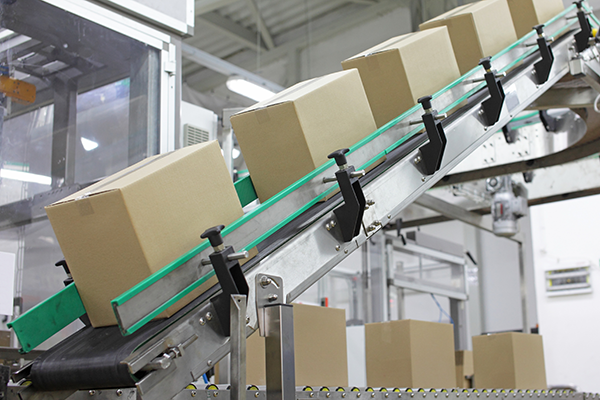 Versatility for point-of-sale stations, vehicle tracking, and more
Any application that requires medium- to high-performance RAIN RFID reading will benefit from the EZ series readers. These devices provide versatility and a rich set of features, making them ideal for use in a variety of business applications such as POS stations, vehicle tracking, and supply chain logistics.
Globally accepted, with BLE and RAIN RFID applications

Feature-rich for flexible installations
The EZ readers offer a rich set of features, including RAIN RFID and BLE beacon functionality, DC power inputs, integrated GPIO, USB, and Ethernet, with PoE connectivity.
Wide range of communication options
Leveraging the Connectix OS, these readers offer autonomous operation with support for MQTT, Sockets, HTTP-RST, and WebSocket interfaces.
Global operability
These versatile readers meet worldwide regulatory domain requirements for RAIN RFID, including in the U.S. (FCC) and Europe (ETSI).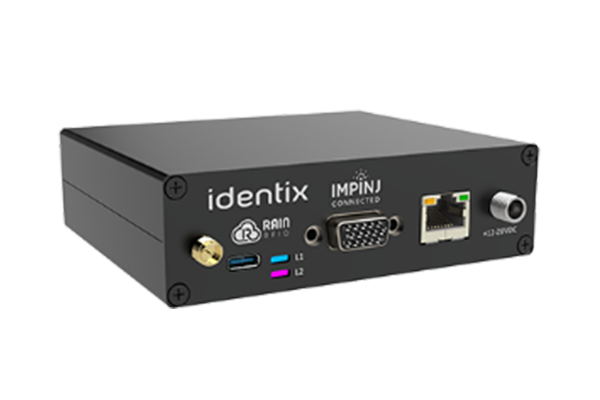 High performance, even in RF-noisy environments
The EZ series readers offer both RAIN RFID and BLE beacons to enable gateway capabilities with multiple communication interfaces, dense reader mode (DRM), and carrier cancellation. These exceptional readers also provide the best in read performance, even in locations where RF noise is high.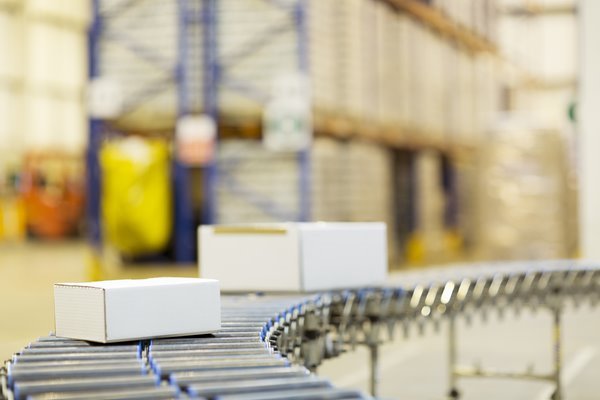 Partner-built fixed RAIN RFID readers use Impinj chips for performance and reliability
Efficiently use automation to improve visibility into inventory and enterprise assets by using a high-performing RAIN RFID reader built with an Impinj reader chip inside. Manufactured by Impinj partners, these fixed infrastructure readers deliver a range of performance, size, and power consumption designs. Fixed infrastructure RAIN RFID readers can augment systems that include RAIN RFID handheld readers.