URA4 Fixed Android RFID Reader
The Chainway URA4 is a four-port fixed RAIN RFID reader based on the Android 9.0 operating system and built with a Qualcomm octa-core processor. Featuring an Impinj RAIN RFID reader chip, it delivers industry-best performance with high read rates, optimal receive sensitivity, and stable performance regardless of RF interference. The URA4 supports RS232, POE / POE+, HDMI, and USB, as well as other connections, and offers compatibility with various types of antennas. The URA4 brings flexibility and reliability for achieving consistently high performance in a variety of applications.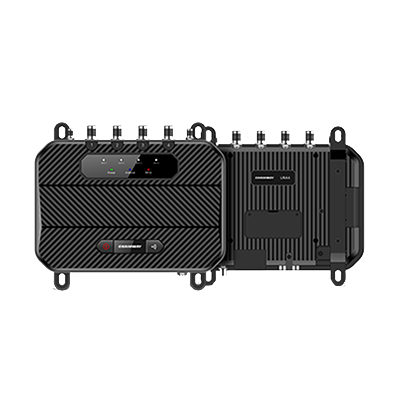 Category:

Fixed Readers

Purpose:

Warehouse management, library management, banking, retail, linen management, manufacturing, medical cabinets, and vending machines

Impinj Product:

Impinj E710 and R2000

# of Antenna Ports:

4

Max Power Output (dBm):

33

Connectivity:

GPIO;USB;Wi-Fi

Environment:

Rugged

Power Source:

Power Adapter

Reader Form Factor:

Fixed

Additional Info:
---
---

Chainway
Chainway is an industry-leading RFID supplier that designs, develops, and manufactures a wide range of high-performance RFID products.
---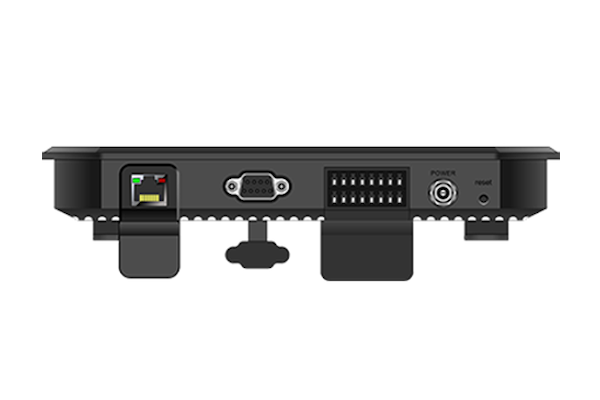 Built for a wide range of applications
With high stability and outstanding performance, as well as an aluminum alloy ruggedized casing, the URA4 is ideal for warehouse management, library management, retail, manufacturing, medical cabinets, vending machines, and more.

This unique RAIN RFID reader, with aluminum alloy, is resistant to electromagnetic interference and excels at heat dispersion to ensure reliable performance in any condition.
High read and write performance with Android

Excellent RAIN RFID capability
Leveraging an Impinj RAIN RFID reader chip, this fixed reader offers high receive sensitivity and a reliable read rate of 900 tags per second.
Android 9 OS compatibility
This fixed reader is designed for easy development, compatible with Android OS with the Chainway software development kit and Java programming language.
Support for RS232, RJ45, POE, and more
Flexibility in communication interfaces includes common protocols, along with a variety of power options so that users can select the most convenient connection to suit their application.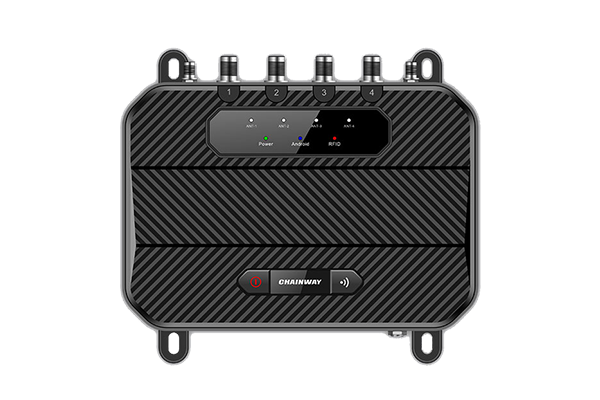 Stable and reliable RAIN RFID for complex environments
The URA4's excellence lies in its high read sensitivity, range, and compatibility with the Android 9 operating system, as well as a variety of interface options. Running on Power over Ethernet (PoE or PoE+) or DC power, this rugged fixed reader is built to operate in any environment.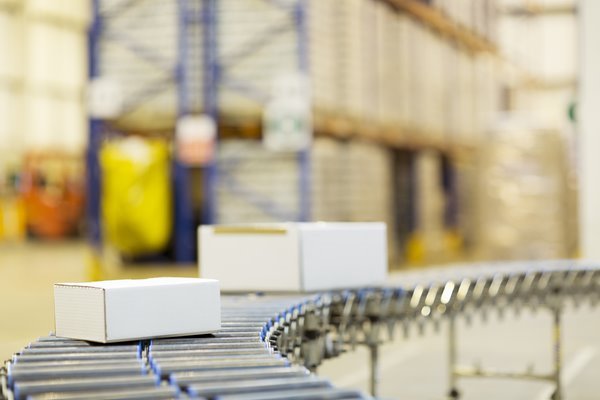 Partner-built fixed RAIN RFID readers use Impinj chips for performance and reliability
Efficiently use automation to improve visibility into inventory and enterprise assets by using a high-performing RAIN RFID reader built with an Impinj reader chip inside. Manufactured by Impinj partners, these fixed infrastructure readers deliver a range of performance, size, and power consumption designs. Fixed infrastructure RAIN RFID readers can augment systems that include RAIN RFID handheld readers.