UR1A Integrated UHF Reader
The Chainway UR1A is a high-performance, single-channel fixed RAIN RFID reader that works as well in harsh environments as it does in less challenging situations. Its self-developed, high-performance module is based on the Impinj E710 RAIN RFID reader chip, offering long range and fast read rates for a variety of applications including warehousing, banking, production line management, and more.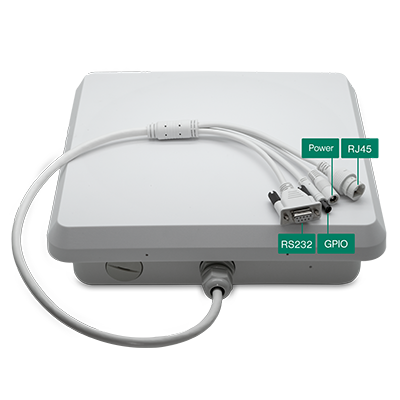 Category:

Fixed Readers

Purpose:

Warehousing, archives management, library management, banking, production line management, and other fields

Impinj Product:

Impinj E710

# of Antenna Ports:

1

Max Power Output (dBm):

33

Connectivity:

Serial

Environment:

Rugged

Power Source:

Power Adapter

Reader Form Factor:

Integrated

Additional Info:
---
---

Chainway
Chainway is an industry-leading RFID supplier that designs, develops, and manufactures a wide range of high-performance RFID products.
---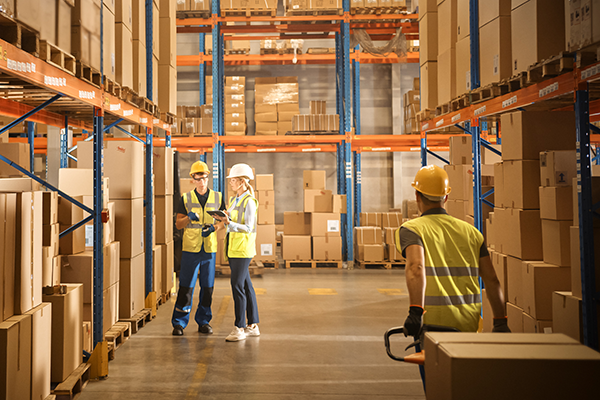 Monitoring employees' locations to ensure a safe work environment
When installed throughout industrial locations such as warehouses or power plants, Chainway UR1A fixed readers can, for example, read RAIN RFID tags affixed to workers' safety helmets to determine their locations and activity paths. If the workers – or the machinery they are operating – move outside predetermined safety zones, managers can be alerted, ensuring employees remain out of harm's way.
Versatile fixed reader, powered by Impinj

All-in-one design keeps antenna tucked away
The Chainway UR1A's integrated design means the antenna is inside a rugged casing instead of attached to the reader's exterior, ensuring it won't get bumped or broken.
Supports multiple communication interfaces
The UR1A supports RS-232, RJ45, and GPIO interfaces for data exchange, making it a versatile reader no matter your preferred connection method.
Superior performance based on Impinj E710
Powered by the Impinj E710 RAIN RFID reader chip, the Chainway UR1A offers read sensitivity and read range superior to its market competitors.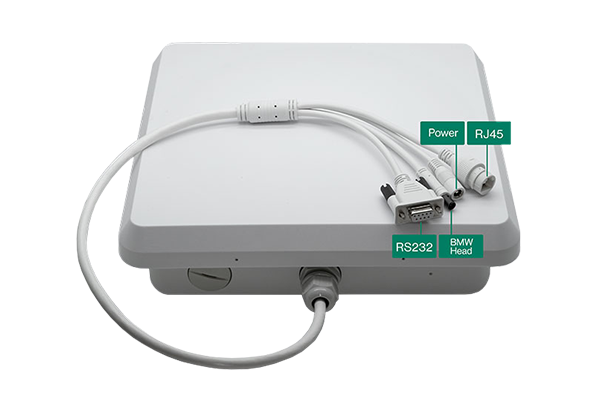 Integrated design keeps UR1A safe from water and dust
The Chainway UR1A features a durable casing, making it ideal for use in harsh applications. With an IP67 durability rating, the reader is dustproof and waterproof, making it ideal for places such as manufacturing facilities where the reader could come in contact with dust, paint, or water.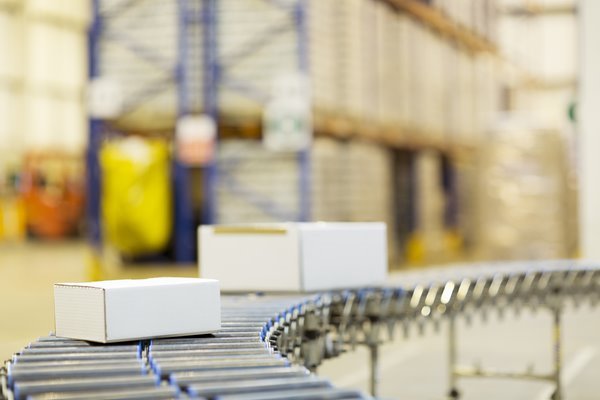 Partner-built fixed RAIN RFID readers use Impinj chips for performance and reliability
Efficiently use automation to improve visibility into inventory and enterprise assets by using a high-performing RAIN RFID reader built with an Impinj reader chip inside. Manufactured by Impinj partners, these fixed infrastructure readers deliver a range of performance, size, and power consumption designs. Fixed infrastructure RAIN RFID readers can augment systems that include RAIN RFID handheld readers.