SLR1100 UHF RFID module
The Silion SLR1100 reader module has four ports supporting four antennas, with adjustable RF sensitivity from 5 to 30 dBm, and boasts high RAIN RFID reading performance with an Impinj RAIN RFID reader chip. It offers 860 to 960 MHz UHF transmission and is designed to be both high-performance and cost-effective. Its metal housing ensures effective and reliable reading, as well as heat dissipation.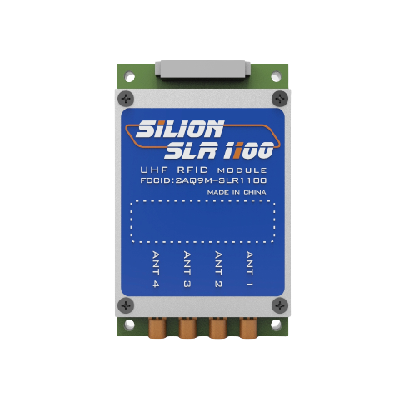 Category:

Reader Modules

Purpose:

Tablets, printers, and fixed readers

Impinj Product:

Impinj R2000

# of Antenna Ports:

4

Dimension Length (mm):

69

Dimension Width (mm):

43

Max Power Output (dBm):

30

Additional Info:
---
---

Beijing Silion Technology Corporation
Provides leading RAIN RFID module products for RFID applications.
---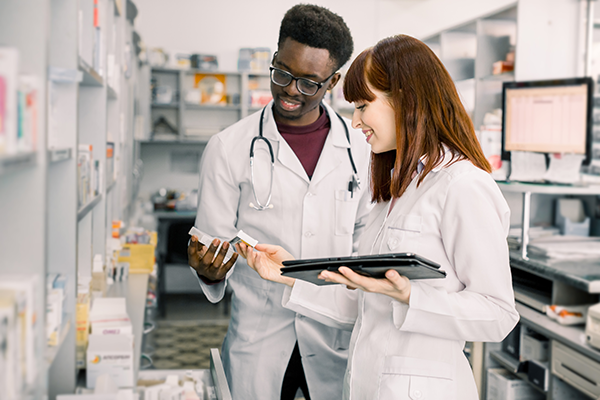 Built for flexibility in reading applications
The four-port SLR1100 reader module delivers the best quality in RAIN RFID reading for fixed, handheld, or mobile readers. It features an advanced anti-jamming design, making it an ideal choice for use in mobile devices as well as printers.

The module operates reliably at a wide range of temperatures, from minus-20 to 55 degrees Celsius, so that it provides reliable functionality in any season, indoors and outdoors.
Flexible and effective in any environment

Based on high-performance Impinj chip
The Impinj RAIN RFID reader chip built into this device ensures best-in-class functionality for RFID readers.
4 MMCX antenna ports
With an option to deploy with four antennas, and with a read sensitivity up to 30 dBm, this module ensures that RAIN RFID readers offer reliable functionality even in crowded environments.
Fast heat-dissipation design
This compact module is unlikely to overheat thanks to an intelligent design featuring an all-aluminum alloy plate.
High read range with low power
The Beijing Silion SLR1100 reader module supports RF sensitivity up to 33 dBm. With fast, stable performance, this unique device can read up to 700 tags per second at a distance of 10 meters. It features low power consumption at 7.5 watts during peak operation and 1.5 watts in standby mode.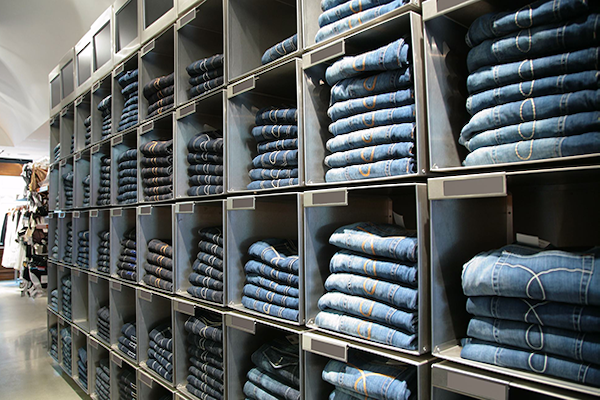 Powerful reader modules built on Impinj reader chips
Impinj partner-built reader modules enable device manufacturers to accelerate the time to market by simplifying development, manufacturing, and certification. By choosing a reader module based on your unique size, performance, and feature requirements, you can simplify the development of customized RAIN RFID-enabled devices and IoT solutions, optimize your performance, get to market faster, and build the solution you need with a reader module powered by Impinj.