UDI Track & Trace
Improve healthcare supply chain operations and comply with UDI regulations using RAIN RFID-enabled UDI tracking from VUEMED and Impinj.
Transform your supply chain while meeting FDA regulations
Regulatory compliance is an essential part of successful healthcare operations. VUEMED uses RAIN RFID technology from Impinj to create VueTrack-UDI, a solution to help manufacturers and hospitals comply with United States Food and Drug Administration (FDA) regulations that require human- and machine-readable Unique Device Identification (UDI) labeling for medical devices.
VueTrack-UDI tracks medical devices with UDI data embedded in RAIN RFID endpoints throughout the supply chain, from manufacturer to patient, and links them to hospitals' administrative systems and patients' electronic health records. Hospitals and manufacturers can now identify the exact location and details such as value and usage of all of their medical supplies and products at all times, thereby dramatically improving clinical outcomes, point of use information, and integration of data into other systems.
Improve patient care and safety
Reduce the number of medical errors and ensure patients are receiving only high-quality medical devices. Use RAIN RFID-enabled VueTrack-UDI to identify and locate expired, expiring and recalled devices instantly to prevent them from reaching patients. VueTrack-UDI provides automatic visibility and alerts when items are nearing expiration, expired or recalled — no matter where they are in the supply chain.
Integrate with hospital systems and patient records
Eliminate manual processes
Comply with UDI track and trace requirements
Integrate with hospital systems as well as patient records
VueTrack-UDI can integrate UDI data with hospitals' clinical, billing, and ERP systems, and patients' electronic health records, enabling more efficient charge capture and billing. Hospitals and manufacturers can either integrate VueTrack-UDI into existing UDI data sources and labeling systems or install it as a stand-alone solution.
Eliminate manual processes
Save time and increase efficiency by automating medical device identification and tracking. Automatically scan thousands of items to confirm that the UDI data embedded in the RAIN RFID tag matches the information printed on the manufacturer's product package.
Comply with UDI track and trace requirements
Automatically capture essential UDI product information such as manufacturer name, batch, serial number, and expiration date, which is embedded in the user memory data portion of the RAIN RFID tag. VueTrack-UDI meets the FDA mandate for human and machine readable UDI labeling for medical devices and also enables reporting to the FDA's Global UDI Database.
---
Article tagged as:
---
---
Thursday, February 2, 2017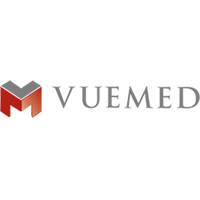 VUEMED
VUEMED is a global healthcare information business dedicated to transforming the healthcare supply chain through innovative RFID and barcode scanning technologies, delivered through a software-as-a-service solution for tracking medical supplies and assets, as well as locating patients and staff in real time.
---
Sign Up for the latest news
Impinj products deliver connectivity for this solution

Partner-Built. Impinj-Powered. Designed for You.
Our partners design solutions that are flexible, scalable, and built for your business.
Find a Partner
Get the latest industry happenings delivered straight to your inbox