Gain Automated RTI Visibility
The Impinj and TrackX solution provides accurate, timely item-level data for returnable transport item (RTI) inventory
Manage reusable RTI assets in your supply chain
Managing reusable assets in a supply chain can be challenging, expensive, and disruptive to business operations — especially if assets such as returnable transport items (RTIs) are lost or delayed within the process. Manual processes cause extensive labor costs through time-consuming inventory checks. Lack of timely visibility of RTI assets makes it difficult for businesses to hold their partners accountable for missing inventory. Without automated tracking of RTIs, your operations are simply not as efficient as they could be. Supply chains need a way to be able to accurately track reusable assets in real-time.
Real-time asset tracking and validation for RTI inventory
Impinj and TrackX partnered to create a solution that delivers real-time data about an RTIs identity, location, status, and history. Impinj provides timely, accurate item-level data which is integrated into the TrackX Global Asset Management for Enterprises (GAME) platform. TrackX GAME is a cloud-based IoT software platform designed specifically to optimize workflows as they relate to enterprise asset management and supply chain functionality. Customers of this integrated solution will gain real-time insight and control into RTI asset management for their supply chain.
Automated RTI tracking and validation
By using the combined solution of Impinj RAIN RFID and GAME, managers can accurately locate and track RTIs throughout their supply chain. This means inbound and outbound assets are validated and accurately accounted for as they pass through dock doors. GAME automatically associates where the assets are going or where they are coming from providing easy access to inventory balances across the supply chain.
Improved visibility and optimized asset usage
Knowing where all of your RTIs are at any given moment not only increases efficiency – it makes RTI stocking more accurate. The Impinj RAIN RFID and GAME solution provides real-time information, including tracking, to help businesses accurately manage and deploy assets with maximum profitability while reducing shrink, but most importantly, eliminating downtime due to lack of RTI assets. The GAME analytics module helps to stay in front of trends that may cause inventory shortages due to dwell time, transit time, and other factors across the network.
Reduce manual errors and costs
There is always some degree of error when utilizing manual processes. With RAIN RFID and GAME enabled RTI tracking, many of those manual processes are eliminated. The data is automatically collected enabling businesses to be confident that they are receiving accurate data about all of their RTI inventory drastically reducing the number of lost items along with costs associated with those errors.
---
Article tagged as:
---
---
Tuesday, February 11, 2020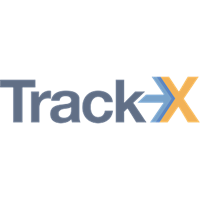 TrackX, Inc.
TrackX is a leader in Supply Chain Automation and Business Process Optimization. Utilizing SaaS-based solutions leveraging auto-ID (such as RAIN RFID) and sensor technologies for the comprehensive tracking and management of physical assets. TrackX's GAME (Global Asset Management for Enterprises) platform enables the Industrial Internet of Things by providing unique item level tracking, workflow processing, event management, alerting and powerful analytics to deliver solutions across a growing number of industries. TrackX delivers significant value to a growing list of Fortune 500 companies and for customers in industries such as transportation, beverage, brewery, hi-tech, hospitality, mining, agriculture, horticulture, manufacturing, logistics/distribution, finance/insurance and government.
---
Sign Up for the latest news
Impinj products deliver connectivity for this solution

Partner-Built. Impinj-Powered. Designed for You.
Our partners design solutions that are flexible, scalable, and built for your business.
Find a Partner
Get the latest industry happenings delivered straight to your inbox