Automatic Capacity Control with RAIN RFID
Create magical and meaningful customer experiences while capturing shopper insights.
Automating social distancing with the Impinj platform
Retailers must grapple with new challenges, including maintaining safe and healthy environments while building customer confidence in stores. One way to maintain a healthy environment is by restricting store capacity, allowing customers to maintain distance from each other while shopping.
CROWDY, a RAIN RFID solution from TAGnology built on the Impinj platform, helps stores and other public spaces adhere to social distancing guidelines and enforce building capacities automatically. CROWDY Solution tracks current occupancy against capacity without gatekeeping from employees, allowing these spaces to comply with local guidelines and remain at a safe level.
Limiting crowds for a safer environment
Before entering, a customer picks up an adhesive RAIN RFID label from a contactless dispenser. If the light outside the door is red, they wait for a green light to signal they are clear to enter. Inside, the RAIN RFID label can track popular routes in-store, helping retailers create a better flow while preserving customer privacy. Unlike a manual count, the system can count multiple people entering and exiting at once and update store capacity in real-time, even at different entrances or different floors. While designed for stores, this solution can be applied to many other public gathering places across different industries.
Capacity compliance so easy, it's automatic
The TAGnology + Impinj solution can count multiple people entering and exiting at once. When one person leaves, the system is updated in real-time and allows the next person to enter, without the need for an employee to delegate.
Easy to install, simple to use
With a simple 'plug and play' set-up, the TAGnology + Impinj solution is immediately ready to use once connected to a power supply—no installation from outside engineers required. Once installed, it needs no interference from employees.
A scalable solution for multiple floors or exits
Only one system is needed per exit/entrance due to an integrated and intelligent direction sensor. Additional systems can be installed at other exits, on different floors, and communicate for a real-time total count at any given moment.
Accurate data insight that respects customer privacy
Each printed RFID tag can provide 100% anonymized intel on popular days, times, and locations around the store floor, while completely respecting the privacy of the end-user.
---
Article tagged as:
---
---
Tuesday, June 23, 2020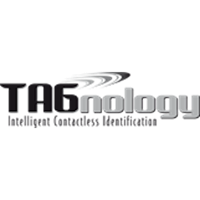 TAGnology
TAGnology, based in Austria, provides contactless identification solutions. They have over 15 years of experience in RFID/NFC /Auto ID solutions, and a broad spectrum of customers across industries. TAGnology has its own RFID Center, with an in-house lab to conduct feasibility studies, complete customer specific development processes, adjust components down to the last detail, and build prototypes, if required by the customer.
---
Sign Up for the latest news
Impinj products deliver connectivity for this solution

Partner-Built. Impinj-Powered. Designed for You.
Our partners design solutions that are flexible, scalable, and built for your business.
Find a Partner
Get the latest industry happenings delivered straight to your inbox