Always-On Inventory Intelligence
Continuously count and reconcile inventory with affordable, always-on Item Intelligence from Impinj and Nedap.
Item Intelligence makes inventory accuracy easy
Customers expect more from retailers than they ever have. Customers have many options to get the products they want, when they want it. Many retailers have difficulty maintaining accurate inventory data. In fact, industry sources state that the average inventory accuracy level is only 65%. This leads to missed sales opportunities and disappointed customers.
The Impinj platform and Nedap !D Cloud application provide retailers with 24/7 accurate, real-time inventory data reconciled with existing ERP systems. The !D Cloud SaaS allows access to inventory data from any web browser.
Delivering insightful intelligence in real time
With this solution, retailers can achieve optimal merchandise availability for their customers and in-store stock accuracy of over 98%. The Always-On Inventory Intelligence solution from Impinj and Nedap eliminates pain points associated with incorrect shipments, administrative errors and faulty ERP data.
Improve your inventory management with:
Continuous monitoring and reconciliation of in-store inventory

Seamless integration with existing ERP systems

Simple to use, cloud-based software for viewing and reconciling inventory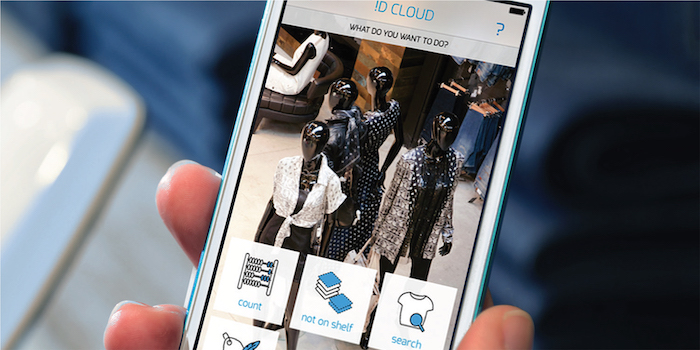 !D Cloud connectivity lets retailers easily access pertinent information about store inventory.
Increase store sales with improved inventory visibility
Item Intelligence pinpoints which products are selling out, and where you might need to cut back. With exceptional inventory management, retailers can order, stock, and sell confidently, thereby reducing overstock and improving sales.
Reduce labor cost and operational inefficiencies due to manual cycle counts and undirected replenishment
The Impinj and Nedap solution provides an always-on platform with a 98% accurate, continuous count. This removes the need for manual cycle counts, allowing retailers to focus labor on sales and service. Smart scheduling reduces inefficiencies and helps businesses run more efficiently.
Eliminate excess inventory used to compensate for lack of accurate inventory data
With visibility into inventory, retailers can use strategic allocation to determine the best placement of their inventory—and drive both allocation and assortment decisions based on accurate inventory data.
Improve omnichannel experience for items fulfilled through store
Improved inventory visibility lets retailers fulfill orders across channels efficiently and accurately. The Impinj and Nedap solution provides visibility, accuracy and alerts in the event of mistakes so you can minimize administrative errors and incorrect shipments. This leads to happy customers and a highly efficient omnichannel experience.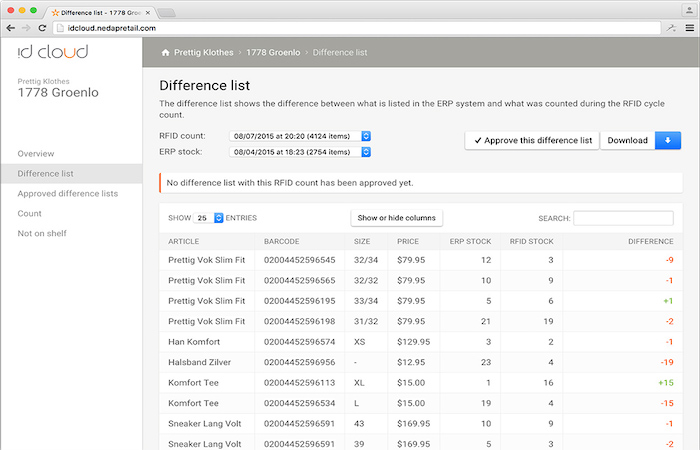 Reports provide insights that let you improve your operations.
---
Article tagged as:
---
---
Thursday, November 19, 2015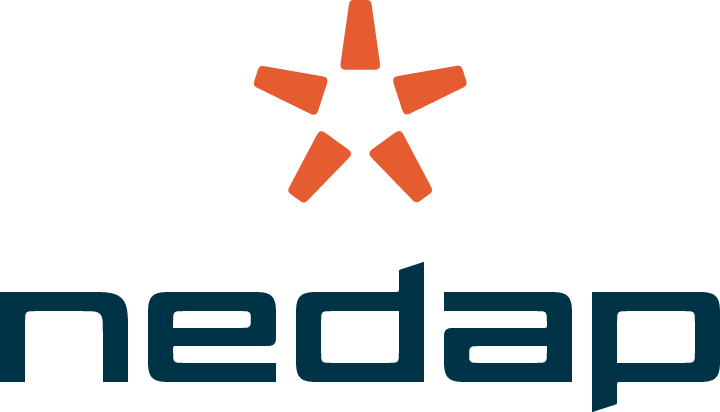 Nedap Retail
Perfect inventory visibility, zero waste and no losses. That's our vision for every retailer in this world.
---
Sign Up for the latest news
Impinj products deliver connectivity for this solution

Partner-Built. Impinj-Powered. Designed for You.
Our partners design solutions that are flexible, scalable, and built for your business.
Find a Partner
Get the latest industry happenings delivered straight to your inbox