Make RFID Deployments Simple, Smooth, and Fast with Murata id-Bridge
The plug-and-play solution provides actionable insights by serving as a "middleman" between RAIN RFID devices and a customer's enterprise management systems.
RAIN RFID data collection devices, such as readers and gateways, must work together seamlessly with a customer's existing enterprise management systems for an RFID program to operate effectively. Without the right middleware to connect the systems and devices, there can be complex issues and challenges with timely and accurate data across the systems.
Impinj silver partner, Murata ID Solutions developed id-Bridge™ to help businesses more easily incorporate RFID into their digital processes. The web-based suite is a combination of software and an optional management dashboard that serve as a bridge between field technology with RFID data inputs, and customer solutions, making it easy to process and interpret data gathered from RFID tagged goods.
Simple solution addresses common challenges
Customers often run into snags when deploying an RFID system. They encounter difficulties ensuring readers and gateways integrate with their existing enterprise resource planning systems (ERP) such as warehousing management (WMS) or customer relations management (CRM) solutions. A complex infrastructure requires a flexible and scalable software integration platform. Basic maintenance and hardware updates can often require support from the software supplier, resulting in system delays, possible downtime, and costs. Many RFID solutions are custom designed to satisfy a single application, further complicating the solution and adding to the cost.
Common challenges when deploying an RFID system:
Implementation – difficulties integrating the new system, RFID devices, and tags with the customers' management systems
Usage – complex infrastructures with software integration that can be difficult to use
Maintenance – the need for additional software supplier support for basic maintenance and upgrades
The smooth exchange of data between RFID devices (RFID hardware), RFID software, and any enterprise management systems (ERP) is the key to the efficiency of the entire system. Without the right middleware to connect the systems and devices, there can be complex issues and challenges with timely and accurate data across the systems.
How Murata's id-Bridge works
Murata's id-Bridge makes it easy to develop, scale, and maintain RFID systems of any size. Once installed, id-Bridge controls processes, collects RFID tag data from the field devices, filters and configures it for use by the customer's other management solutions. id-Bridge makes the integration with ERPs and other business systems simple, working through standard or dedicated programming interfaces, database tables, data sharing, or through text files.
The id-Bridge middleware:
Allows for the configuration of RFID devices
Directs RFID devices to perform specific operations with RFID tags
Monitors the connection of devices, reconnecting automatically when needed
Allows the use of the same device for different processes
Manages the digital inputs and outputs of the reader
id-Bridge integrates with a broad portfolio of RFID printers, RFID devices, including Impinj RAIN RFID readers. The 'plug and play' convenience allows new devices to be added without the need for additional software.
The optional id-Bridge business intelligence dashboard transforms raw RFID data from the field into value-added information and insights. The data is available on mobile devices or tablets through focused shortcuts and KPIs, delivering complete visibility of processes and product flows to operations management.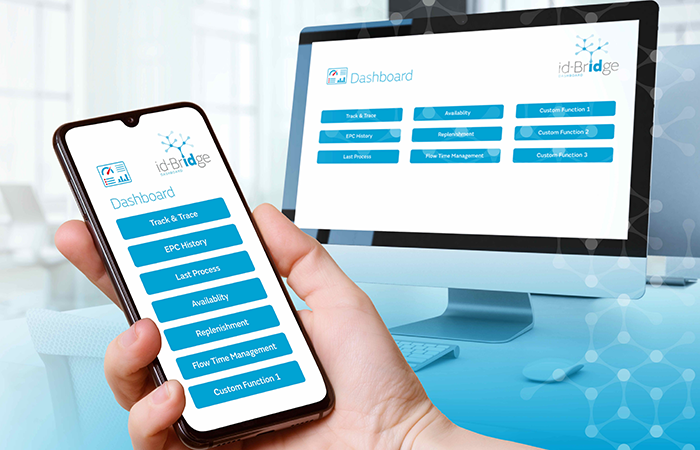 The scalable, flexible solution benefits
Designed to ensure flexibility as well as scalability to satisfy growing business needs, id-Bridge makes RFID accessible for companies of any size. The solution delivers:
Plug-and-play capabilities: new applications and devices can be added, and hardware can be updated, without additional software
Scalability: the solution can handle everything from simple, local systems with just a few readers to fully automatic, complex systems. It can grow along with the customer's size and requirements
Easy deployment, management, and maintenance: streamlines the installation and connectivity of an RFID system, easily modifies RFID processes as needs change, and quickly expands the system to include new processes
Retailers, food and beverage companies, pharmaceutical companies, hospitals, and automotive companies can benefit from the Murata id-Bridge solution in their operations. It is useful for any type of company looking to quickly, easily, and effortlessly incorporate RAIN RFID technology within its digital initiatives.
---
Article tagged as:
---
---
Friday, August 18, 2023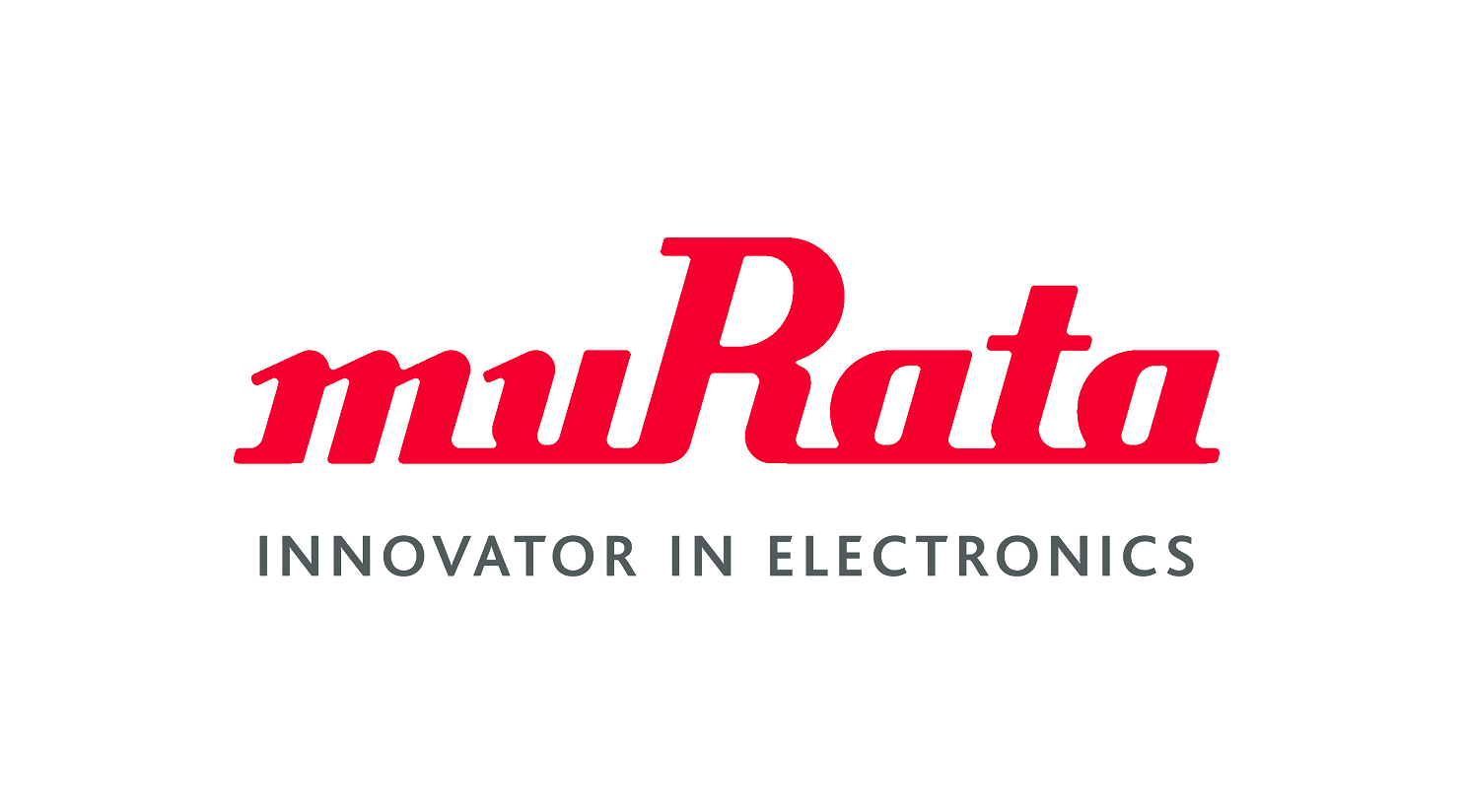 Murata ID Solutions
Leaders in RFID research and development for over 20 years, we provide turnkey IoT and RFID solutions that generate value in a range of different industries.
---
Sign Up for the latest news
Impinj products deliver connectivity for this solution

Partner-Built. Impinj-Powered. Designed for You.
Our partners design solutions that are flexible, scalable, and built for your business.
Find a Partner
Get the latest industry happenings delivered straight to your inbox