Maximize Accuracy & Reliability with Zero Error Shipment Tracking
The InThing ZEST solution, built on the Impinj platform, eliminates shipment errors for large equipment manufacturers and improves their customer satisfaction (CSAT) metrics.
How do you ship every item correctly?
InThing customers build systems for manufacturers in a number of sub-verticals, including semiconductor equipment, automotive, aerospace, processing plants, power plants, and commercial construction. These manufacturers build complex systems of interconnected equipment that must be shipped as a complete kit to the final customer to eliminate wait-states. Once the kit arrives on-site, the pieces are assembled into a final system.
In many cases, the configuration of this equipment is specially designed to the customer's specifications in order to make a complete system of machines. InThing customers rely on ZEST, or "Zero Error Shipment Tracking," to ensure that even when parts are shipped separately, every crate arrives at the right location at the same time, all necessary equipment is included, and there are no leave-behinds.
When properly configured, the InThing ZEST solution:
Reduces shipping errors from 0.5% to 0%
Surpasses Six Sigma 99.99966% shipping accuracy
Enables automated audits with exception management
Creates a physical/digital chain of identity where custody is maintained and can be audited
Monitors logistics from supplier to delivery, worldwide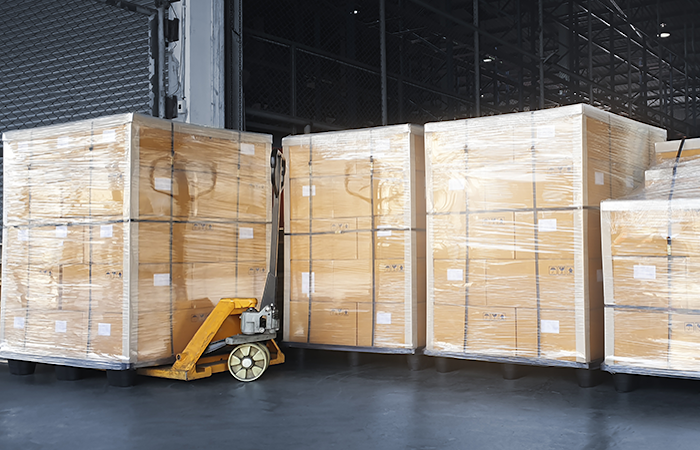 Creating an accurate digital chain of custody
With large shipments of valuable equipment, precise to the customer's design, a shipment error can disrupt installation, cause holdups, and quickly turn into a more challenging problem when equipment is missing or sent to the wrong location. InThing's ZEST solution ensures control over the aggregation of all equipment and spares throughout the production process, and performs audits at each movement until the complete system is ready for shipment. Once ready for shipment, ZEST verifies that pallets, boxes, and crates are compiled correctly, ensuring each piece arrives on time, intact, and at the correct location.
This is accomplished by creating a digital chain of custody using Impinj RAIN RFID tag chips and readers to automatically monitor and validate the movement of items into crates and the aggregation of every crate on each pallet for final shipment.
During manufacturing of a work-in-progress (WIP) item, a RAIN RFID tag is associated with the item's unique identity
Using the assigned unique identity, ZEST tracks that WIP item through the rest of the manufacturing process until ready for shipment
Items are pulled, verified, and packaged for shipment, and a RAIN RFID tag is applied to the exterior of the packaging
Packaged items are placed in crates or on pallets, and verified again by scanning the RAIN RFID tags
For final shipment, dock doors equipped with Impinj RAIN RFID readers automatically verify shipments and loading operations against specified sales orders. The final loading is validated to ensure the accuracy of all loaded equipment in the matching sequence
Build and defend customer credibility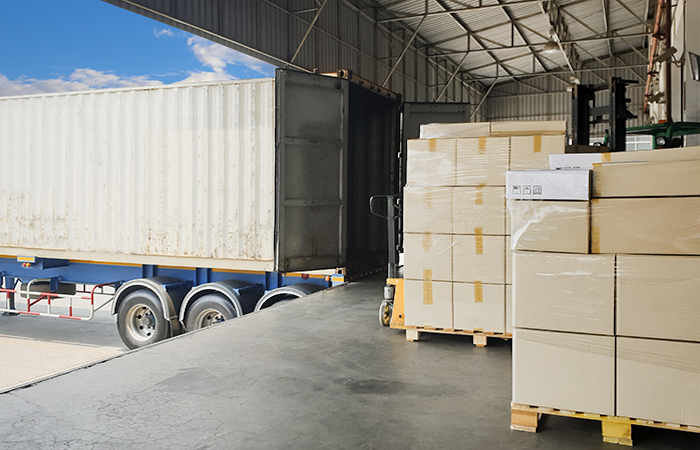 InThing customers deal with highly technical or specific equipment that must be precisely manufactured to match detailed designs and assembled on-site due to size and complexity. A mismatch of any component could disrupt installation, but could also lead to an incorrect delivery to a competitor, accidentally divulging confidential information of intellectual property. By automating verification and eliminating errors and mistaken shipments, InThing helps its customers build and maintain trust with their own customers.
More accurate and more efficient
By automating the audit and verification process for customers, the InThing ZEST solution eases stress on workers and reduces workflow disruptions. InThing software products translate raw event data from Impinj RAIN RFID tag chips and readers, real-time locating systems (RTLS), and Internet of Things (IoT) sensors into processed business data, which can be consumed directly by enterprise systems for increased accuracy and efficiency. By deploying InThing software solutions and leveraging raw data captured by the Impinj platform, customers around the world are transforming their operations and attaining ROI within three to six months.
---
Article tagged as:
---
---
Thursday, August 19, 2021

InThing
Providing "Intelligence About Things" to industrial facilities, commercial enterprises, government agencies, and educational institutes for improving safety, compliance, frugality, and productivity measures. Simplifying RFID adoption and RTLS solutions.
---
Sign Up for the latest news
Impinj products deliver connectivity for this solution

Partner-Built. Impinj-Powered. Designed for You.
Our partners design solutions that are flexible, scalable, and built for your business.
Find a Partner
Get the latest industry happenings delivered straight to your inbox