RAIN RFID Drives Speed and Accuracy in Auto Manufacturing
Confidex's RAIN RFID solutions speed up assembly line processes and ensure accuracy in an industry that's constantly innovating.
There's a lot on the line at a vehicle manufacturing plant. Automated assembly lines wind through the facility, with stations where frames are welded, doors are attached, coatings are applied, and windows are installed. Speed is key to a manufacturer's bottom line, but only if the assembly process is accurate and error-free. A misidentified tool or out-of-stock component can throw a wrench into the process, causing an expensive shutdown of an entire production line.
RAIN RFID solutions are ideal for optimizing even the most complicated of processes, like auto manufacturing. With a system of fixed or gateway readers to track tagged components through the assembly line, RAIN RFID enables the visibility required to keep an entire process moving. A RAIN RFID system helps manufacturers pinpoint the location of crucial assets such as tools and parts, ensure inventory is up to date, and make sure the correct components are installed in exactly the right place on a car. Such insight can be particularly beneficial when the supply chain is facing challenges. When the delivery of key components is delayed, production timelines take a hit, putting even more pressure on automakers to produce products quickly.
With its new line of Impinj-based RAIN RFID tags, Confidex helps automakers face these challenges with speed and efficiency, without compromising the bottom line.
Proven player in automotive manufacturing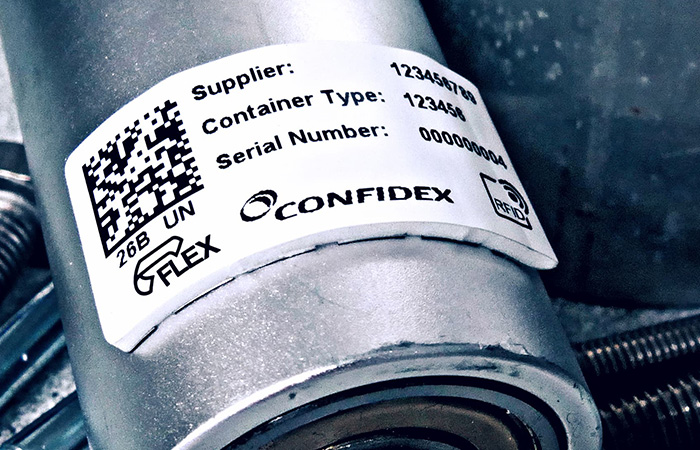 Impinj partner Confidex, a Beontag company, has long been the go-to provider of RAIN RFID tags specifically designed for the automotive industry. These tags, when affixed to parts, tools, and containers, ensure speed and efficiency in the manufacturing process. Confidex's durable line of tags can physically endure a pounding in the body shop, withstand the chemical environment of the paint shop, and adhere to tough-to-tag metal surfaces.
But the competitive automotive manufacturing industry is constantly evolving, and with that comes the demand for technology like RAIN RFID that can deliver better efficiency, faster delivery speeds, and more accurate inventory counts.
Improved tags with enhanced performance
Confidex has introduced eight new specialty tags that offer the same physical durability characteristics present in its original tags, but incorporate the new Impinj M780 RAIN RFID tag chip. These tags deliver extended memory capacity and up to twice the read range of previous-generation high-memory tag chips; ideal for fast-moving manufacturing plants that require pinpoint precision. These enhanced attributes improve the performance of Confidex's existing tag line by:
Extending read performance up to 25 meters, improving the tracking of industrial containers.
Ensuring compatibility with updated standards and requirements for automotive parts tracking commonly used by global automotive manufacturer and supplier associations such as the German VDA.
Optimizing tag sensitivity with the Impinj M780's Enhanced AutoTune™ adaptive tuning feature, ideal for use in tough, metal-rich environments such as manufacturing.
The new line of Confidex tags include:
Ironside Slim M780
Ironside Classic M780
Ironside Micro M780
Ferrowave Micro M780
Crosswave Neo M780
Survivor M780
Steelwave Micro II M780
Steelwave Classic M780
Confidex's faster, more robust line of RAIN RFID tags with Impinj M780 tag chips are certain to fuel the automotive manufacturing industry's drive toward digital transformation.
---
Article tagged as:
---
---
Thursday, February 2, 2023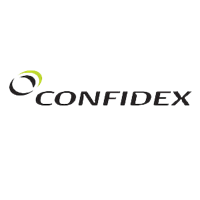 Confidex
Confidex designs industrial-grade wireless products for applications to optimize process flows and enable lean operations. Through the use of short-range wireless identification and sensing technologies, they strive towards a smarter and more secure tomorrow.
---
Sign Up for the latest news
Impinj products deliver connectivity for this solution

Partner-Built. Impinj-Powered. Designed for You.
Our partners design solutions that are flexible, scalable, and built for your business.
Find a Partner
Get the latest industry happenings delivered straight to your inbox