Perfect ID Speeds Up India's Toll Plazas with Impinj RAIN RFID
India sought to reduce long lines at its toll booths. Perfect ID upgraded India's FASTag tolling program by developing a transponder featuring the Impinj M781 RAIN RFID tag chip.
Getting India's tolling plazas up to speed
When over 1 billion people are living and commuting in a country, manually accepting coins and cash from vehicles at toll booths is bound to cause significant congestion — especially during peak driving hours. There are more than 1,000 toll gates in India serving millions of vehicles daily, with even the smallest tolling stations handling over 20,000 cars and trucks.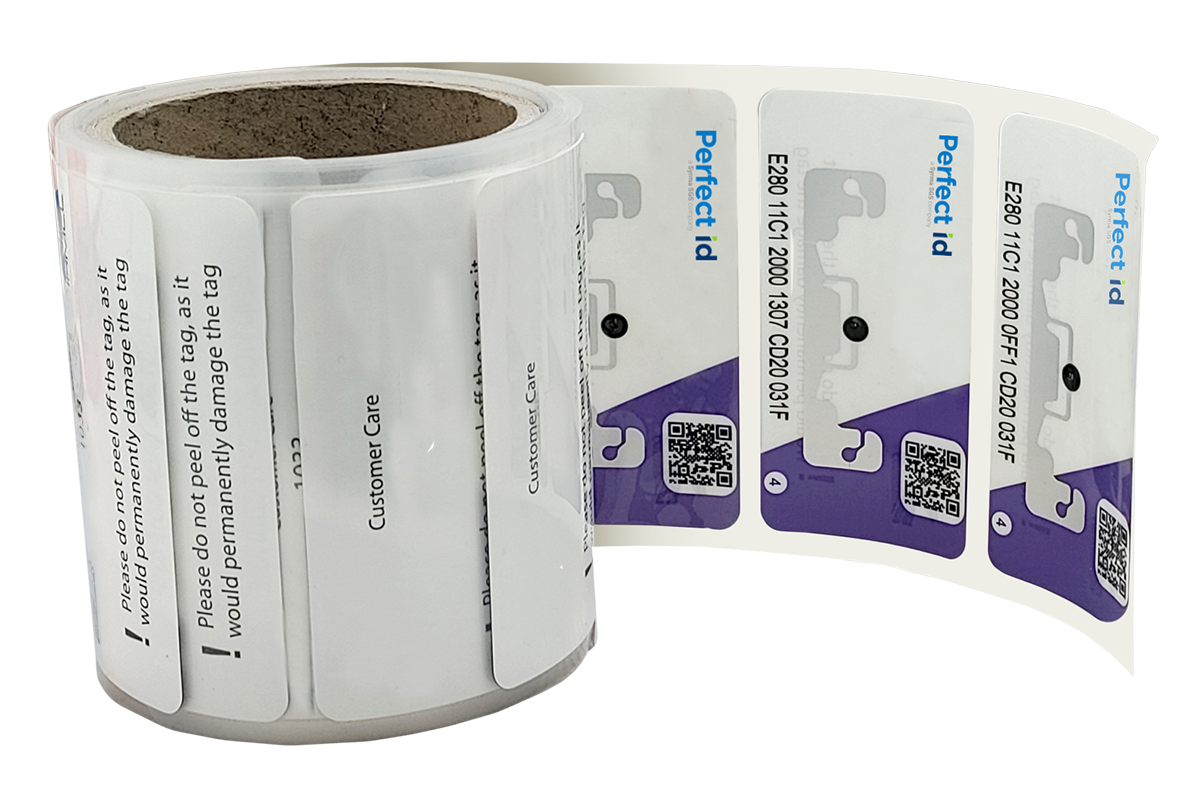 The National Highways Authority of India (NHAI) spent the past decade improving its road network to help drivers reach their destinations without experiencing heavy traffic. They needed a solution to accelerate their tolling operations, reduce driver frustration, and eliminate the never-ending slowdown on daily commutes. Their latest nationwide toll collection program is a big part of these efforts.
The NHAI collaborated with the National Payments Corporation of India (NPCI) to determine the best approach to e-tolling for millions of drivers, recognizing that a true cashless system would be most efficient and convenient. Impinj partner Perfect ID actively collaborated with the NPCI, NHAI, participating banks, and additional stakeholders to gain insights into the challenges and design a solution that effectively addressed those pain points.
Perfect ID developed the PID Prime E-Tolling Transponder built on RAIN RFID. Indian drivers can install the transponder on their vehicles to make toll payments while in motion. Featuring the Impinj M781 RAIN RFID tag chip at its heart, Perfect ID's transponder enables numerous FASTag benefits for India's highways, including:
Increased cashless payment of toll fees
Eased traffic congestion and reduced commute times
Expanded transparency and audit control of toll transactions
Improved efficiency and lowered operating costs
Endless fuel savings for millions of drivers
Not another delay with RAIN RFID
Perfect ID knows what it takes to make e-tolling seamless. The NHAI began implementing the NETC FASTag program in 2014 using transponders that included older Impinj RAIN RFID tag chips. This helped ease the transition into e-tolling and helped identify any necessary improvements to the system.
Perfect ID then stepped in to create the new Prime E-Tolling Transponder with Impinj M781 RAIN RFID tag chips, offering high sensitivity and enhanced memory error-detection features.
For ideal performance, every toll plaza needs to capture tag data as accurately as possible as vehicles pass through toll stations at various speeds. The Impinj M781 tag chip's improved readability and reliable large user memory allow for significant improvements over the previous transponder.
In February 2021, India's Ministry of Road Transport and Highways mandated FASTag for toll payments. Using FASTag as an interoperable solution for digitized cash collection at toll plazas has led to increased operational efficiency, reduced waiting times at toll booths, swifter toll collection, and lowered environmental impact, among other benefits.
Here's how the Perfect ID e-tolling solution works:
Perfect ID's Prime E-Tolling Transponder is placed on a vehicle
Fixed RAIN RFID readers at toll plazas read commuters' transponders as they pass through
Commuters' digital wallets are charged the appropriate amount of money to pay their toll
Users can link their FASTag account to a preferred payment option and review past transactions online or via mail
All Perfect ID transponders must pass rigorous performance and durability testing from the Automotive Research Association of India
FASTag for faster commutes, capacity, and convenience
Over 40 million FASTag transponders have been sold across India with an average delivery of 1.5 million units each month. That is just the beginning. The success of FASTag has brought about economical, operational, and environmental benefits to the entire country. There also are plans to extend FASTag to other applications, such as parking and fuel stations — encouraging the ongoing transition to a cashless system.
Convenient and transparent toll fare collection
The PID Prime E-Tolling Transponders transmit identifying information to RAIN RFID readers as vehicles pass through toll plazas. Commuters can manage payments online or receive mailed toll statements showing detailed transaction histories.
Improved capacity without more infrastructure
The NHAI's mandate for e-tolling helps India deal with ongoing growth in the number of drivers hitting the road, without having to build more toll plazas or entry points. FASTag is also a solid start to the country's transition to digital payments across multiple applications.
Exponential savings on operations
Lower operating costs for the NHAI frees up more funding for increasing salaries, redirecting labor to road network improvements, and advancing wireless payments throughout the country.
Near-nonstop motion through toll plazas
Drivers can be assured of a smooth journey without experiencing long delays, excessive fuel use, or traffic frustration thanks to steady movement through toll plazas. This allows NHAI staff to focus on maintenance and enhancements instead of long lines caused by cash payments. Less stopping, more going.
Perfect ID and the Impinj Partner Network
Perfect ID uses RAIN RFID to power connected, digital transformations. Its products serve enterprises across a variety of industries in need of tracking and tracing their most valuable items and assets. Since Perfect ID's inception, it has provided tolling authorities around the world with more than 50 million transponders featuring Impinj tag chips. You can check out Perfect ID on the Impinj Partner Directory and learn more about the Impinj Partner Network.
---
Article tagged as:
---
---
Tuesday, July 18, 2023

Perfect ID India Private Limited
Perfect ID is a technology-focused engineering and design company engaged in RAIN RFID products. With 3 production facilities in India and sales offices in the Americas, Italy, Germany, and Dubai, Perfect ID is able to serve customers worldwide.
---
Sign Up for the latest news
Partner-Built. Impinj-Powered. Designed for You.
Our partners design solutions that are flexible, scalable, and built for your business.
Find a Partner
Get the latest industry happenings delivered straight to your inbox