Meet ALEX: The Alabama Experience
In partnership with Atlas RFID Solutions, economic development leaders in Alabama created an interactive expo debuting at the 2022 World Games. RAIN RFID connectivity and the Impinj RAIN RFID readers were key to the automated, personalized experience.
Promoting Alabama career opportunities and lifestyle through engaging technology
When Birmingham, Alabama, was chosen to host the 2022 World Games that July, the Economic Development Partnership of Alabama (EDPA) and Mike Oatridge, President of Strategic Workforce Solutions, saw an opportunity to capture the attention of the 500,000-plus spectators expected to attend the Olympics-style sports event. The organization introduced ALEX: The Alabama Experience, an attraction that would showcase the U.S. state of Alabama as an appealing place to live, work and play through the use of technology delivered by one of Alabama's own, Atlas RFID Solutions.
The mobile, immersive exhibit, in a large tent at World Games Plaza during the duration of the games, featured a collection of interactive kiosks and informational displays promoting every aspect of life in Alabama. Developed by Impinj gold partner and Alabama-based business Atlas RFID Solutions, it offered visitors an inside look at careers, educational opportunities, and cost of living comparisons between Alabama communities and those beyond the state. It included comparisons that enabled users to see how housing, transportation, groceries, entertainment, and health and wellness vary across the seven workforce regions in Alabama and other metropolitan cities in the country.
Powered by RAIN RFID, ALEX used visitor-supplied data and real-time input to create a "choose your own adventure" type of experience unique to each user through videos, graphics, virtual reality, and other media. For example, visitors could choose from 189 career paths in Alabama to explore, comparing and contrasting the cost of living and earnings potential in Alabama with other regions and cities in the country.
"Atlas is responsible for the visitor's interactive journey that a user will experience when navigating through ALEX," said Matt Pears, Director of Solutions for Atlas RFID Solutions. "This particular project includes elements that have interactivity, RFID hardware, custom software development, and other professional services – all required to facilitate the project's success. The fact that the project location is in our backyard makes this partnership a great fit."
Using RAIN RFID to personalize the experience
Atlas RFID Solutions served as ALEX's technical user experience coordinator, leading the application development of ALEX and creating the technical framework, kiosk design, and software that guided visitors through the exhibits. The Atlas team provided the planning, hardware, and services, for the showcase, leveraging its vast experience in developing customized solutions.
"Atlas RFID Solutions provided an IoT solution using RFID technology to connect people and physical data points to the customer's digital system," Pears said. "Using RFID, Atlas was able to provide a solution to deliver the vision of the EDPA and Strategic Workforce Solutions."
RAIN RFID's passive, battery-free connectivity was key to the automated, personalized experience, along with a system of visitor ID badges and Impinj RAIN RFID readers.
Here's how it worked:
Using an RFID-enabled badge, visitors interacted with kiosks throughout the ALEX exhibit.
ALEX was laid out in sections with the kiosks set up in four stations, where each station educated visitors and then prompted them to continue to the next section in their journey.
At the start of their journey, when visitors first walked inside the tent, they were handed a badge that allowed them to interact with the first set of kiosks - the Greeters. The greeter kiosks helped visitors register and set up their profiles, with the option to start the experience anonymously.
The RFID tag was associated with the individual's information so that whenever their badge was scanned, the kiosk automatically recognized their information and progress. After registering, the kiosk then guided visitors to the next station of awaiting kiosks - the Career section.
When visitors scanned their badges at the career kiosk, they were free to choose the career path that interested them across industries. They were presented with information and data for the selected career path, such as salary ranges, companies hiring, and job openings for each of the seven regions in Alabama. Visitors were able to compare the different regions. After visitors learned about Alabama's career options, they were directed to an Education kiosk.
After finishing the various lifestyle kiosks, ALEX guests were directed to choose between two walkways - one to learn more about regions 1 - 4 and the other to learn more about regions 5-7. Along these walkways, visitors learned more about the region's attractions, landmarks, and even famous celebrities from the area of their choice.
While touring the interactive exhibit, RFID readers gathered data from their connected badges and presented personalized media and information tailored to the visitor's selections, highlighting industries and opportunities related to their preferences.
Once ALEX visitors completed the exhibit, they were guided to a representative who helped them further explore educational opportunities of interest.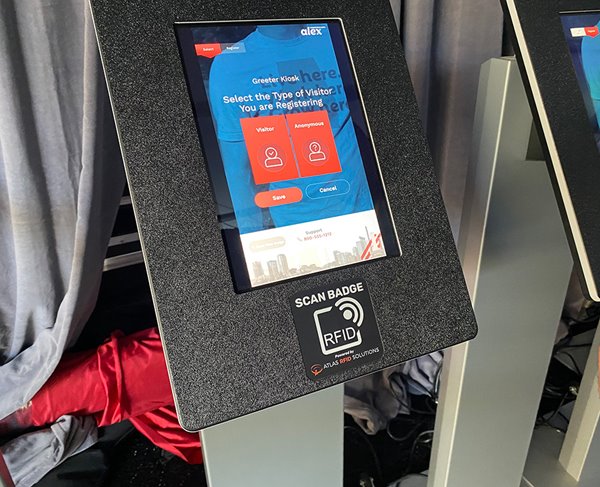 Elevating 'yesterday's job fair' with RAIN RFID
The Atlas RFID ALEX solution, featuring kiosks, Impinj RAIN RFID readers, Microsoft Surface Tablets, and additional RFID devices, was a reinvention of yesterday's employee recruitment efforts, which relied on printed pamphlets and employer booths where job seekers visited with recruiters. The use of RAIN RFID at ALEX:
Created a personalized experience for visitors, allowing them to streamline their job search and zero in on the careers, housing, and lifestyle opportunities that interested them the most.
Provided key informational visitor data to employers and educational institutions so they could follow up and help visitors continue their workforce journey.
Leveraged engaging technology that reached visitors more personally, far beyond how an "old-fashioned" job fair ever could.
Creating a framework for future deployments
More than 12,300 visitors experienced ALEX throughout the World Games' 10-day run in Birmingham. Thousands of individuals provided crucial information, which organizers utilized to facilitate connections with employers.
Based on the success of ALEX at The World Games, the goal was to expand the reach of the experience beyond this event, and that has happened. ALEX has been showcased at the Indy Grand Prix, in Birmingham, Alabama, the 2nd Annual Governor's Summit on Talent Retention and Work-Based Learning, in Mobile, Alabama, the Music City Grand Prix, in Nashville, TN, and more. ALEX is now a mobile 18-wheeler, completely built out to offer an on-the-move, interactive experience.
---
Article tagged as:
---
---
Wednesday, August 23, 2023
EDPA
EDPA is a private, nonprofit organization, supported by more than 60 Corporate Partners. EDPA is governed by a board of directors, comprised of the state's top business leaders committed to the economic growth of Alabama. It supports economic development research, workforce development, talent retention and attraction, innovation and entrepreneurship, policy, lead generation, emerging businesses, and community development initiatives. EDPA is the private sector's means for contributing to Alabama's economic development success. Its unique structure allows it to work closely with state, regional, corporate and local organizations. In addition, it helps innovative startups and entrepreneurs Start, Stay, and Grow in Alabama through Alabama Launchpad, which is a program of the Economic Development Partnership of Alabama Foundation. Other programming includes ALEX The Alabama Experience and FuelAL.
---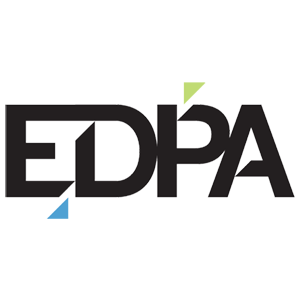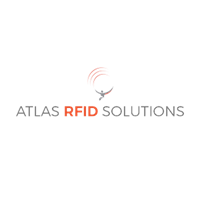 Atlas RFID Solutions
We are experts in connecting companies with their data. Atlas leverages RFID and other IOT technologies to create integrated solutions for clients based on their individual needs. We help people take their organizations to the next level by providing on-demand access to IoT, education, technology, and services.
---
Sign Up for the latest news
Partner-Built. Impinj-Powered. Designed for You.
Our partners design solutions that are flexible, scalable, and built for your business.
Find a Partner
Get the latest industry happenings delivered straight to your inbox