Trend Alert: Real-Time Supply Chain Visibility
Supply chain management is more than moving materials from point A to B. Find out if your organization is getting real-time information about the movement of goods.
In the last few years, supply chains have undergone a transformation. Their role in enabling commerce is no longer limited to the transfer of raw materials and products from point A to point B. Today, supply chains are expected to deliver much more to meet consumer expectations. Organizations need real-time visibility to meet these needs. Here's why.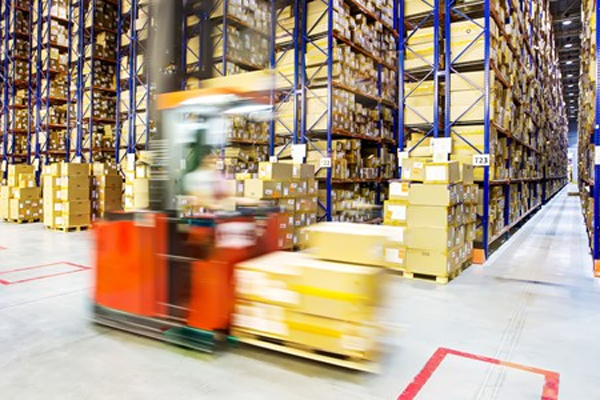 Globalization—In today's complex supply chains, your suppliers and customers are located across the globe. Each time an item moves from one location to the next, a transaction occurs and the new owner accepts responsibility for the next stage of its journey. It's at these transfer points that costly errors and inefficiencies occur.
The Amazon Effect—It's no longer reasonable to charge premium prices based solely on product quality or brand equity. In terms of fulfillment and shipping, customers expect the same level of service they get from the ubiquitous online retailer. The standard has been set high by a company laser focused on efficient supply chain and shipping operations.
Omnichannel—Omnichannel distribution is a powerful way to connect with customers through a variety of media types and devices. Capabilities like real-time visibility into stock, order and shipment status require additional data. In an omnichannel retail model, the real value of a product is not just the item itself, but the information associated with it.
These and many other issues present us with some difficult supply chain challenges. How can we reduce the risk and inefficiencies associated with multiple transfer points? How can we meet fulfillment expectations of our customers? How can we introduce more value into our products to support the future of retailing?
The Impinj Platform for Real-Time Visibility
Impinj has helped some of the world's most successful companies solve these problems. By providing information on an item's identity, location, and authenticity, RAIN RFID technology gives digital life to the goods moving through your supply chain.
The Impinj platform is a comprehensive set of RAIN RFID endpoints, connectivity, and software that delivers Item Intelligence to business applications—enabling automation that drives efficiency and analytics that deliver new business insight. The Impinj platform uses RAIN RFID, a wireless technology for building IoT solutions. When incorporated into an IoT solution, this technology helps our customers to:
Dramatically increase efficiency thereby reducing costs and provide value-added services for their customers
Replace error-prone barcode-dependent workflows, with efficient, accurate, and automated processes
Gain real-time visibility into the movement of goods at the loading dock door and for work in process.Automate warehouse management and asset management tasks
A Look Ahead
Next year, many of our customers will use RAIN RFID technology to digitize links in their supply chain. In the coming months, I'll use this forum to offer our perspective on supply chain Internet of Things technology, including shipment verification at the loading dock door.
Interested in bringing IoT capabilities into your operations with the Impinj platform? Contact the team.
---
Article tagged as:
---
---
Wednesday, December 27, 2017

Jason Ivy
Former Impinj Sr. Manager of Supply Chain & Logistics Solutions
Sign Up for the latest news
Looking for more content? We've got you covered
Learn more about Impinj and RAIN RFID in our resource library
Visit Library
Get the latest industry happenings delivered straight to your inbox