Trace-ID Launches RAIN RFID Tags Based on Impinj M700 Series Chips
Trace-ID introduces six new RAIN RFID tags, powered by Impinj M700 series chips, for a wide range of applications in supply chains, manufacturing, and retail.
Impinj partner Trace-ID recently announced six new RAIN RFID tags powered by Impinj M730 and M750 tag chips. These new RAIN RFID tags are ideal for a wide range of RFID applications, from retail inventory to industrial automation to supply chain logistics.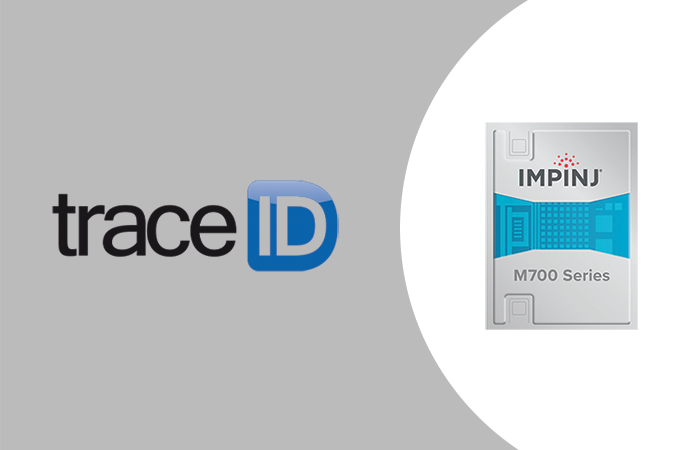 Each of the six new tags benefits from the capabilities of the Impinj M700 series chips, including faster reads and longer read ranges than their predecessors. Each tag has a specialization making it ideal for a different industry or solution:
TER17, TER17S and Thunder M7: Returnable Transport Units, logístics, supply chain, inventory, industrial automation.
TE27: Food industry (meat and lunchmeat), retail, apparel, library, media, documents.
TH-WING M7 and TAR17: Retail, apparel, pharma, health, logístics, inventory.
Trace-ID's CEO, Carlos Llorca, said "We have been working with the Impinj team from the beginning of Trace-ID in 2007. We really appreciate all the support and transference of knowledge about RAIN RFID technology, and the advantage that it means for our customers. The quality of Impinj's products and the continuous improvement in their portfolio have been the roots of the amazing RFID industry growth in the world, and also of our own positive evolution. The new Trace-ID Impinj M700 series designs, carefully refined to get the most of the features of this new chip, has been developed to cover all the needs of the market."
The Impinj M700 series, including Impinj M730 and M750 tag chips, provides high performance, fast inventory capability, and advanced features that are ideal for retail and supply chain and logistics applications. These chips can be attached to or embedded in nearly any item, globally, to enable solutions for high-speed inventory counting, loss prevention with frictionless self-checkout, and embedded tagging with seamless product returns.
>> Learn more on Trace-ID's website
---
Article tagged as:
---
---
Tuesday, December 29, 2020
Sign Up for the latest news
Looking for more content? We've got you covered
Learn more about Impinj and RAIN RFID in our resource library
Visit Library
Get the latest industry happenings delivered straight to your inbox