RAIN RFID Forges an Omnichannel Future for Retail
Impinj's Ashley Burkle joins a panel of industry experts to discuss the evolution of retail as RAIN RFID emerges as a frontrunner for enabling omnichannel fulfillment.
What's in store for retail?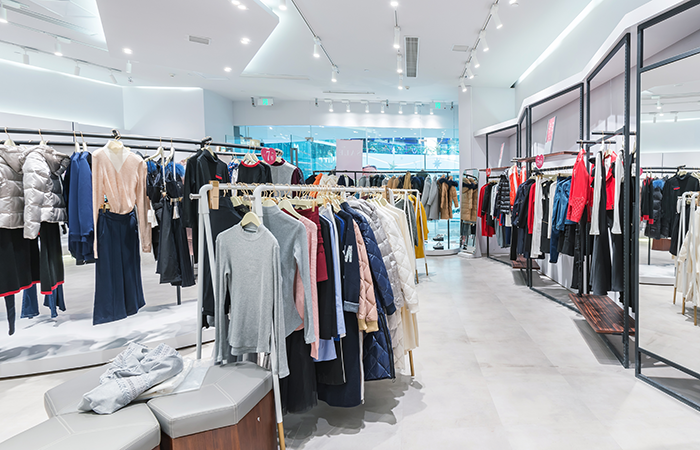 Despite the ongoing industry challenges, the future of brick-and-mortar retail looks rosy, says Ashley Burkle, Impinj's director of business development for retail.
"What we've seen is that online-only retailers are starting to open physical stores," Burkle said. "I think what retailers have realized is that what's important about the stores is bringing it back to the basics. […] If it's not in the store, that store should be able to tell that shopper where it is at or how they can get it delivered to them."
In a recent Retail Systems Research (RSR) roundtable talk Burkle joined a panel of fellow retail experts to discuss the impact of RAIN RFID on retail, particularly omnichannel fulfillment. RAIN RFID inventory management solutions give retailers the item-level visibility they need to offer omnichannel options such as "buy online, pick up in store" or "ship from store." With a full-scale RAIN RFID solution, tagged retail items can be tracked and inventoried from the supply chain to distribution centers to the store backroom to the salesfloor.
The RSR discussion builds on key points in a recent RSR report that shows the vast majority of retailers consider RAIN RFID as important to their future success. You can read the full RSR report, "A Deep Dive into Retailers' Views About RFID and the Internet Of Things," to learn about the ways that IoT technologies like RAIN RFID are transforming the retail industry.
"Our platform enables retailers to connect billions of items to improve inventory accuracy and visibility," Burkle said during the RSR panel, "as well as seeing more adoption around use cases, like loss prevention and self-checkout, and supply chain automation. Impinj's platform gives everyday items a digital life with RFID."
Watch a video of the RSR roundtable in its entirety.


---
Article tagged as:
---
---
Tuesday, June 21, 2022
Sign Up for the latest news
Looking for more content? We've got you covered
Learn more about Impinj and RAIN RFID in our resource library
Visit Library
Get the latest industry happenings delivered straight to your inbox