Invengo XC2908 Handheld RFID Reader Goes the Distance
The new RAIN RFID reader from Invengo features dual batteries and a self-developed module, delivering high performance under demanding conditions.
Clothing company managers, pharmaceutical manufacturers, warehouse supervisors, and others tasked with overseeing the movement of large amounts of inventory typically look for the same capabilities in the tools they use to do their jobs.
They want devices with long battery lives so their work isn't interrupted. They want tools that are fast and responsive so they can complete their jobs quickly. And they want equipment that's flexible enough to adjust to changing conditions.
The XC2908 Handheld Reader from Impinj gold partner Invengo delivers on all counts.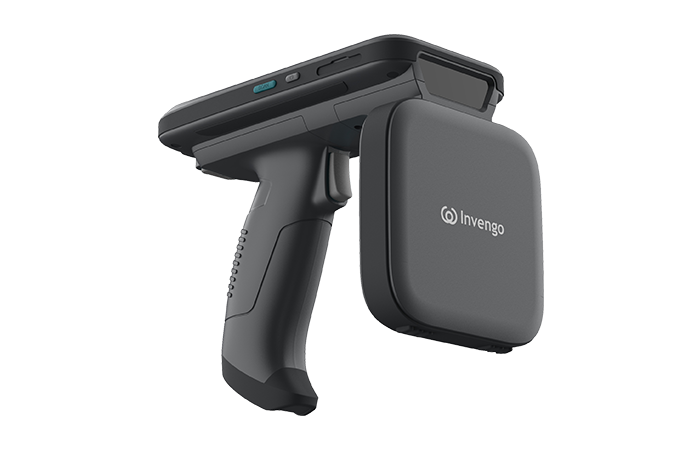 Invengo's new reader features a self-developed, high-performance RAIN RFID module powered by an Impinj RAIN RFID reader chip. The XC2908 is designed for long distance and multi-tag reading, offering a read distance of up to 20 meters (66 feet) at a rate of up to 600 times per second. Its quadrifilar helix antenna radiates circularly for extended read range.
The reader's dual batteries, which can operate on standby for more than 250 hours, are optimized for the type of extended, high-intensity work performed in industries such as retail, healthcare, and supply chain and logistics. For example, warehouse workers can use the Invengo XC2908 to scan large amounts of inventory without worrying about an interruption in reader performance.
In addition to RAIN RFID, the XC2908 supports various types of labels, including barcodes and QR codes. Its casing is rugged enough to withstand the high temperatures of a manufacturing plant as well as the extreme cold of a storage facility.
Get more information on the XC2908 Handheld Reader or reach out to Invengo, a global leading RFID and IoT solution provider. Learn more about RAIN RFID and how the Impinj platform can optimize retail, manufacturing, and other industries.
---
Article tagged as:
---
---
Wednesday, January 4, 2023
Sign Up for the latest news
Looking for more content? We've got you covered
Learn more about Impinj and RAIN RFID in our resource library
Visit Library
Get the latest industry happenings delivered straight to your inbox