Impinj Steps Toward Connectivity for Estimated 100B Items in Japan
Impinj M700 endpoint IC technology to support Japan's electronic tag initiative, bring Internet of Things to consumable items at convenience and drug stores.
Impinj recently extended support for Japan's Electronic Tag Initiative at convenience and drug stores. With innovations from the Impinj M700 endpoint IC family, Japanese retailers will be able to wirelessly connect individual items, such as food, beverages, and medications, thereby enhancing inventory visibility and enabling frictionless consumer self-checkout.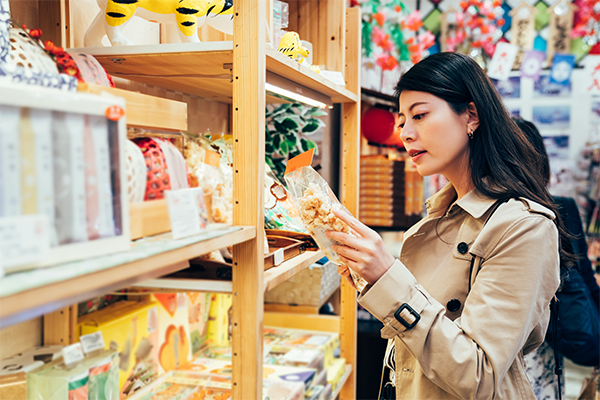 ---
Once RAIN RFID technology is implemented throughout our entire supply chain and in all the products in our stores, the increased functionality enabled by the Impinj M700 ICs will give us better item-level inventory visibility, while also allowing us to deliver frictionless consumer self-checkout and loss prevention.
---
New Impinj M700 ICs leverage Moore's Law to provide more functionality and better performance, in a significantly smaller IC, than any other RAIN RFID IC currently available. The Impinj M700 family of endpoint ICs will deliver a significant step toward enabling connectivity for an estimated 100 billion items per year in Japan:
Smaller, higher-performing endpoint ICs enable smaller, higher-performing RAIN inlays that can be embedded into product packaging.
Shrinking and enhancing the endpoint IC logic enables frictionless point-of-sale and RAIN-based loss prevention while optimizing efficiencies and costs.
These innovations align with declarations by the Japanese government, major convenience store chains and the Japan Association of Chain Drug Stores to attach RAIN RFID tags to all items sold at convenience and drugstores in Japan by 2025. This enormous project has the potential to change the face and future of retail inventory and tracking for the better. Impinj M700 IC innovations show the path to embedding billions of Impinj RAIN RFID ICs into everyday items.

---
The quality, performance, and features provided by Impinj ICs ensure that we can consistently exceed our customers' expectations, as the leading RAIN RFID tag manufacturer in Japan. We are very excited about the new innovations in the Impinj M700 IC family. The better performance and new functionalities will allow us to deliver the tags that our customers need today and into the future.
---
---
Article tagged as:
---
---
Wednesday, November 13, 2019
Sign Up for the latest news
Looking for more content? We've got you covered
Learn more about Impinj and RAIN RFID in our resource library
Visit Library
Get the latest industry happenings delivered straight to your inbox