Impinj Chief Innovation Officer Cathal Phelan on RAIN RFID Future
A discussion with Cathal Phelan, Impinj Chief Innovation Officer, about his journey to Impinj and his big bets on RAIN RFID industry in the next 5-10 years.
Cathal Phelan was recently appointed Impinj's Chief Innovation Officer. Cathal has served on the Impinj board of directors since 2019. Prior to Impinj, Cathal was CEO of RAPT Touch, an IP provider for optical multi-touch systems. He previously spent 20 years at Cypress Semiconductor in engineering and management roles, including four years as CTO. He also served as CEO of Ubicom, an IP and CPU provider for wireless network routers. He has also been a board member or technical advisor at Silvaco, MilliBatt, SiliconReef, Virage Logic, Touchstone and AgigATech. As Impinj's Chief Innovation Officer, Cathal will focus on long-term innovation and intellectual property strategy, as well as remain on our board of directors. I recently asked Cathal to share more about his career, and his thoughts on RAIN RFID advancements and building a culture focused on innovation.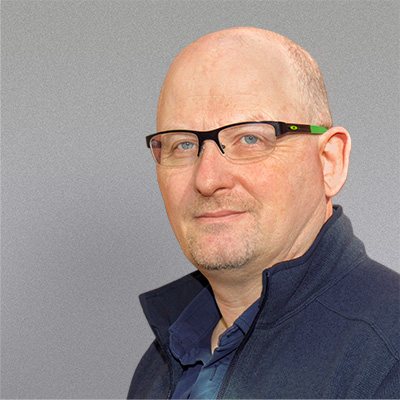 Can you share your journey to Impinj?
The most important lesson I've observed in my career is that one's career path is rarely a straight road. Most paths are bumpy, lead uphill and sometimes downhill, and a few prove to be circular in nature. Nearly 40 years ago, I was offered my first engineering job to work on radars, but I decided to take a different path and pursue a Master's degree in microelectronics instead. Since then, I've held various technical, marketing, and business leadership roles in Ireland, The Netherlands, and the US where I live today. I joined Impinj's Board in 2019, and then started to work as a part time consultant on a few strategic projects in 2020. The enjoyment of returning to work in an RF company after the years away was immediate, and I've felt welcomed, appreciated, and effective from the start. I am now very excited to have joined Impinj as a full time employee and I look forward to contributing to a company that is helping organizations around the world succeed in using RAIN RFID.
What excites you about Impinj and its future?
Impinj's vision is boundless IoT, and our mission is to connect everything. That powerful vision and mission have us on a path to connect trillions of everyday things to the Internet so that businesses and people can interact with those things in ways that make the world a better place for all. Impinj has already sold more than 75 billion RAIN RFID tag chips, and that number is growing rapidly. In order to continue driving long-term impact, we are constantly innovating as a company so that we can connect more things such as home goods, food, pharmaceuticals, parcels, and more. I am excited about the opportunities ahead to continue advancing our vision and help drive efficiencies, reduce waste, enable the circular economy and, ultimately, improve peoples' lives.
What impact will RAIN RFID have on the world in the next 5-10 years?
The trick to running a smooth business is the ability to work smarter, not harder. With RAIN RFID solutions, industries including retail, healthcare, airlines, and manufacturing have been able to increase operational efficiencies, ensure product safety, comply with regulations, and eliminate waste. Our Impinj RAIN RFID reader chips can be embedded in everyday things like smart appliances, office-security systems, and industrial mobile devices. They're fast, reliable, accurate, and affordable. With these features, it's not hard to imagine embedded RAIN RFID enabling digital pantries, assistants, doorbells, thermostats, virtual reality devices, and smartphones to create new experiences for consumers to interact with their things. In 2021 alone, RAIN RFID provided connectivity for over 29 billion things, significantly expanding the Internet of Things to everyday items, and I can't wait to see how we will continue to support a range of industries over the next 5-10 years.
What is the key to success in building a company culture focused on innovation?
Innovation is seen and embraced as a part of all Impinj business functions. At Impinj, we have a set of principles that inspire our actions and guide us in times of uncertainty. Three that I'd like to highlight include: be respectful, be curious and listen, and lead by example. These principles make it possible for all employees to share, listen, and consider diverse ideas and suggestions at every step of every interaction and project. Being a true leader at Impinj is about listening, mentoring, trusting and empowering each other every day. We share these principles with our partners and customers so they know what to expect from the Impinj team. We find that by sharing our principles with others, we can better collaborate and establish a common philosophy of work. Impinj has seen tremendous success over the last 23 years, and I believe that its innovation has been possible due to the team members who put these principles at the center of their day-to-day work.
[Want to read more content like this? Subscribe to the Impinj blog. ]
---
Article tagged as:
---
---
Thursday, February 16, 2023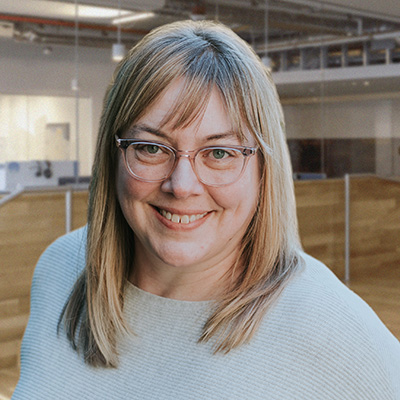 Jill West
Vice President, Strategic Communications
Jill West leads Impinj IoT technology adoption marketing initiatives across numerous markets including retail, healthcare, and supply chain and logistics.
Sign Up for the latest news
Looking for more content? We've got you covered
Learn more about Impinj and RAIN RFID in our resource library
Visit Library
Get the latest industry happenings delivered straight to your inbox