Impinj Advances the IoT with New RAIN RFID Endpoint IC Technologies
Impinj announces new endpoint IC technologies that culminate a decade of innovation and development. Learn how Moore's Law migration enables Impinj's new features.
Today Impinj announced new endpoint IC technologies that culminate a decade of innovation and development. These new technologies build on Impinj's market-leading Monza product line, leverage Moore's Law to drive a significant process-node shrink, introduce further cutting-edge semiconductor innovations, and invent new RAIN RFID functionalities. These technology advancements represent Impinj's most significant IC innovations since we introduced our Monza 1 chip in 2005.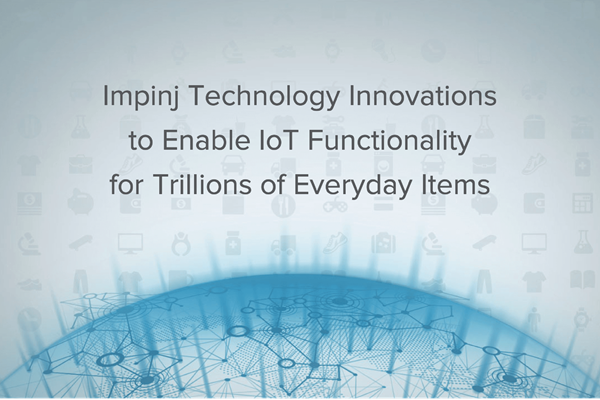 Moore's Law and the RAIN RFID IC
We leveraged Moore's Law to improve performance and increase functionality while simultaneously reducing IC size. We will manufacture our new endpoint ICs, the Impinj M700 series, on 300 mm wafers that contain more than twice as many ICs per wafer as any other RAIN RFID manufacturer's 300 mm wafers, and more than four times as many as any using 200 mm wafers. Moore's Law migration also enables our Impinj M700 series and our future endpoint ICs to:
increase the distance, reliability, and speed at which a RAIN RFID system can inventory, locate and engage tagged items
cost-effectively incorporate digital functionalities that enhance or enable key RAIN RFID use cases like item authentication, loss prevention, frictionless point-of-sale and shipment verification
allow Impinj's inlay partners to innovate smaller, high-performing, truly global RAIN RFID tags
Delivering the future of RAIN RFID
Today, the Impinj platform delivers the identity, location and authenticity of billions of physical items. In the future it will enable cloud-based digital twins, each storing an item's ownership, history, and links, and enable ubiquitous access to those digital twins. With today's endpoint IC technology announcement, Impinj both significantly advances the RAIN RFID market and shows the path to delivering our vision of connecting trillions of everyday items per year to the cloud.
History of excellence
I am so proud of what the Impinj team has accomplished with the new Impinj M700 series. Impinj is known worldwide for pioneering the RAIN RFID industry, for its technology and market leadership, and for its platform spanning endpoint ICs, connectivity, and software. We introduced our first endpoint IC, Monza 1, in 2005, more than a year before any competing offering. And in subsequent years we introduced additional elements to the Impinj platform, such that today businesses around the world are deploying our platform.
The IoT platform we created and the ubiquitous item connectivity we envision form the bedrock of an epic opportunity — to expand the Internet's reach to trillions of everyday items and deliver data and services for those connected items, profoundly enhancing business efficiencies and improving peoples' lives. With today's technology announcement, we have set a new bar.
If you are interested in learning more, subscribe to this blog for the latest news and announcements.
---
Article tagged as:
---
---
Wednesday, March 27, 2019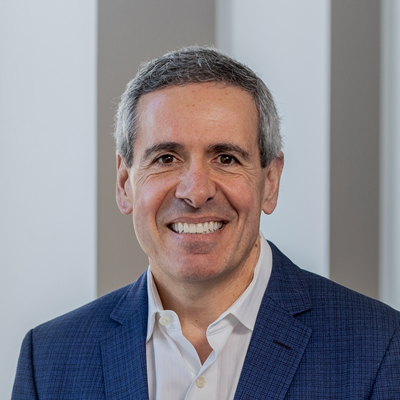 Chris Diorio
Chief Executive Officer, Vice Chair, and Co-Founder
Sign Up for the latest news
Looking for more content? We've got you covered
Learn more about Impinj and RAIN RFID in our resource library
Visit Library
Get the latest industry happenings delivered straight to your inbox