Highlights from This Year's RFID Journal LIVE
Catch up on the highlights from RFID Journal LIVE!, including announcements from Impinj partners and end users.
Last week, Impinj joined over 200 other exhibitors and thousands of visitors at the world's largest RFID show, RFID Journal LIVE! The show was a great chance to connect with our partners and gain insight into industry trends and news. In fact, Impinj, along with several of our partners and end users, made notable announcements that reflect the exciting momentum of the RFID industry. Take a look at some of the highlights below: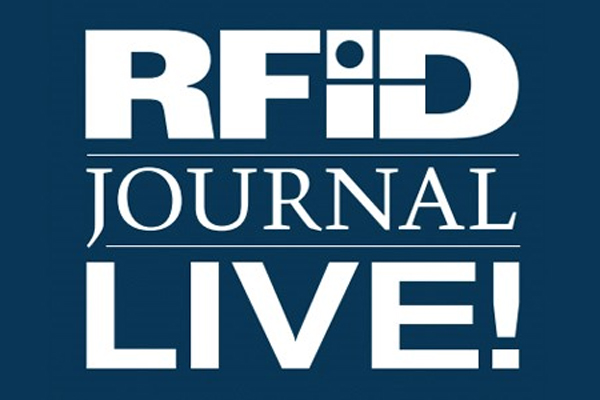 Impinj Announces Enhanced Channel Partner Program
Impinj was excited to announce our enhanced Channel Partner Program last week. This global program, designed for resellers of the Impinj platform, includes tiered levels of engagement and greater collaboration with Impinj on joint sales, training, and support to help our partners grow their business.
Boeing Integrates RAIN RFID at BAE Systems' New Hampshire Facility
Boeing's subsidiary Tapestry Solutions deployed it's Enterprise Sensor Integration (ESI) software platform using RAIN RFID at BAE System's Nashua, New Hampshire, facility. The installation at the Nashua plant integrated Impinj Speedway readers along with several ERP and asset management/ordering systems. In year one of using automated identification technology, Boeing saved over $100 million through decreased assembly time, automated asset receipt and payment, better inventory management, and improved quality and safety.
HAECO Selects Xerafy for MRO Tool Management Solution
Xerafy has been selected by Hong Kong Aircraft Engineering Company (HAECO), one of the world's leading independent aircraft engineering and maintenance companies, to implement full tool management solutions and prevent occurrences of Foreign Object Debris (FOD). Using Xerafy's RAIN RFID solution, HAECO has reduced inventory checks from 20 minutes to less than three minutes—an 85 percent reduction that saves 17 minutes per mechanic, per day.
SensThys Introduces $249 Per-Read-Point Reader System Based on the Impinj Indy R2000 Reader Chip
The new SensThys QuadKit, featuring a RAIN RFID reader based on the Impinj Indy R2000 reader chip, seeks to "dramatically reduces the installation cost for RFID, eliminating conduit installation and minimizing lines back to the IT closet," according to Neil Mitchell, Vice President of Sales and Marketing, SensThys. The new kit is available now in limited quantities, with full availability in May.
Lexmark Features RAIN RFID Printing Solutions
Lexmark, a global imaging solutions leader, announced that it will feature the new line of RFID color laser printers and multifunction printers (MFPs) with RAIN RFID programming. The solution aims to "eliminate the risk of mismatches between RFID tags and labels and consolidates device management into one robust and reliable RFID-capable color MFP."
---
Article tagged as:
---
---
Monday, April 16, 2018
Sign Up for the latest news
Looking for more content? We've got you covered
Learn more about Impinj and RAIN RFID in our resource library
Visit Library
Get the latest industry happenings delivered straight to your inbox