Hands-On RAIN RFID Experience at SML Retail Ideation Space
Retailers experience RAIN RFID inventory management first-hand in the new SML Retail Ideation Space.
The rules of retail have fundamentally changed.
Rapid innovation is necessary for brands to continue to stay relevant. At Impinj, we are committed to advancing RAIN RFID in the retail industry. Accelerating market demands for advanced technologies that are driving the new era in retailing, like RAIN RFID, has created the need for real-world collaboration space.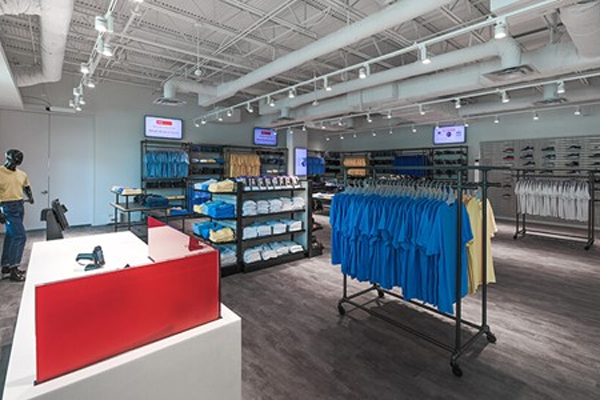 Image courtesy of SML
Impinj partner SML, recognizing the need for a hands-on experience center, recently unveiled their new Retail Ideation Space in Plano, Texas to drive the next wave of RAIN RFID in retail deployments. Impinj is a sponsor of this state of the art facility, which is specifically designed to encourage collaboration between RAIN industry leaders and retailers through hands-on experiences.
The Retail Ideation Space contains multiple retail configurations showcasing the latest developments in RAIN RFID for operations, inventory, and customer service that retailers can use to automate their inventory management. The facility is equipped with Impinj RAIN RFID demo experiences that use Impinj Monza endpoint ICs. With thousands of tagged items for testing across a range of distribution center and store use-cases, retailers can experience first-hand how RAIN RFID enables IoT across inventory management and customer experience use cases.
In addition to hands-on experiences, the Retail Ideation Space will also host 'Academy' workshops for retailers to iterate and discover more about RAIN RFID inventory management solutions they can tailor to their needs.
Read more about the opening in the full announcement.
---
Article tagged as:
---
---
Tuesday, June 25, 2019
Sign Up for the latest news
Looking for more content? We've got you covered
Learn more about Impinj and RAIN RFID in our resource library
Visit Library
Get the latest industry happenings delivered straight to your inbox