Four Ways Retail is Expected to Change Post-COVID
Retailers must transform their business model to remain successful. Here are four ways RAIN RFID is enabling brands to pivot post-COVID-19.
As the world contends with a global pandemic, businesses in many sectors are pivoting best practices to retain customers and remain solvent. Retailers are quickly transforming the way they serve their customers. To stay not only in business, but relevant to today's consumer, transformation in retail is happening simultaneously, and on many levels—from processes to culture, to technology, and beyond.
Retailers Face The Pandemic
A recent Gartner report Beyond COVID-19: Impact Severity Scale and Recovery Framework Apparel and Footwear Retail states: "The apparel industry was struggling before COVID-19 to restructure their operating models and are now facing an existential crisis." To face this crisis head-on and remain successful, retailers must transform, thinking beyond their four walls to embrace an omnichannel model which includes social media, web, and mobile.
COVID's Impact on the Retail Landscape
According to Gartner, "for apparel and footwear retailers, the next 12 to 18 months will be about survival, with a heavy emphasis on top-line sales, cost containment, and risk mitigation." Gartner's research indicates that COVID-19's impact is far-reaching. In the Beyond COVID-19: Impact Severity and Recovery Framework for Apparel and Footwear Retail report, Gartner explains that retailers are currently experiencing or will face the following challenges:
"Up to 50% of mall-based physical stores, and many others, will permanently close or be repurposed for showrooms, off-price expansion, or to serve as micro-fulfillment centers."
"Supply chain associates will require assistance with accurate demand forecasting."
"Merchandising will require unprecedented levels of support from IT to facilitate the best choices that mitigate risks and drive sales and margins."
"Existing merchandising tools and workflows used to manage the business will be unable to support the recovery business strategy."
"Business leaders will attempt to shift more sales to e-commerce, with mixed results."
Clearly, COVID-19 has altered consumer behavior, too. The Avery Dennison blog, "Touchless Retail Experiences –The New Normal," explores how consumers may be altering their engagements with food, beauty, apparel, and other daily-use companies: "faced with a global pandemic reality, consumers might acquire a more 'distanced' attitude towards traditional, personal store-floor interactions. They are likely to be more hygiene conscious than ever before, with concerns about what products and materials have been exposed to the COVID-19 virus or other germs.
---
The question many retailers are asking now is: what is the way forward in a post-COVID-19 world?
---
The New Normal: A Hybrid Business Model
The good news is a handful of retailers are achieving some success in the current climate. Companies that shift their operating strategy by expanding e-commerce assortment, enabling click-and-collect, and managing inventory at the item level have proven to be more successful than retailers that are not implementing these technologies and processes.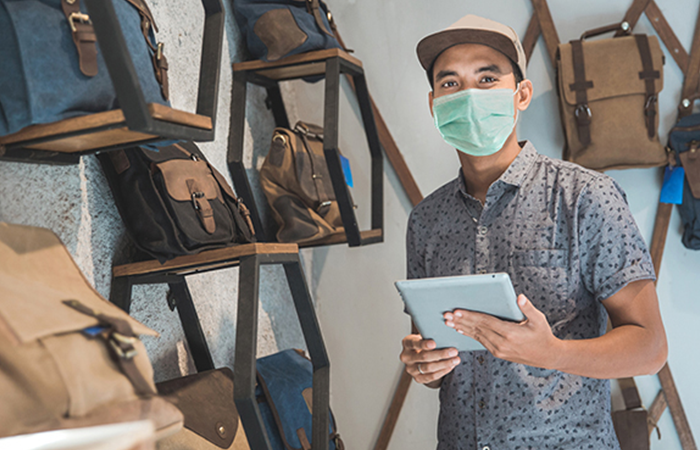 Four Ways RAIN RFID Is Transforming Retail Post-COVID-19
RAIN RFID drives intelligent business decisions about inventory, merchandising, shopper behavior, and more with accurate data about the location, movement, history, and identity of products. RAIN RFID can tell retailers what an object is, where it is, and its condition. With this information, businesses around the world are able to increase sales, drive operational efficiencies, and improve customer experience. Below are four ways retailers can leverage RAIN RFID post-COVID-19.
1. Inventory and Asset-tracking Post-COVID-19
What experts say: "Merchandising will need automation."
RAIN RFID solution: Retailers are using RAIN RFID to automate inventory and asset-tracking. To remain successful, retail companies can automate their supply chain from the source, through distribution centers and store networks to enable inventory excellence and leverage AI inventory guidance.
---
Merchandising will need the ability to track sales, inventory and assortment, at style-color-size level, across all touchpoints including ecommerce, stores, mobile, social, and click and collect.
---
2. Inventory Visibility Post-COVID-19
What experts say: "Merchandising will need the ability to track sales, inventory and assortment, at style-color-size level, across all touchpoints including ecommerce, stores, mobile, social, and click and collect."
RAIN RFID solution: By implementing RAIN RFID, retailers are able to achieve 99% accurate inventory data across stores and distribution centers. And with an Impinj-enabled RAIN RFID solution, retailers can identify pallets, cases, and individual items with high reliability at high speed. To avoid unnecessary inventory carrying costs and hits to the bottom line, retailers use RAIN RFID to take inventory instantly, any time, without disturbing shoppers.
3. Omnichannel Operation Post-COVID-19
What experts say: "Retailers with a single model for stores will fail; instead, radical redesign of the store estate to deliver unified commerce experiences will be required" according to Gartner, 2020 Retail Digital Transformation and Innovation Trends Report.
RAIN RFID solution: Retailers find RAIN RFID streamlines omnichannel operations and achieves ROI. The goal is to gain best-in-class online operations and peak store efficiency with accurate, real-time inventory data that is integrated with the enterprise applications that run retail operations.
4. Touchless Retail Post-COVID-19
What experts say: According to the Avery Dennison Touchless Technology Blog, "COVID-19 doesn't only add to shuffling the deck between retail channels–it will contribute to a fundamental shift in consumer behavior." Francisco Melo, vice president and general manager, Global Intelligent Labels at Avery Dennison Corporation indicates that touchless retail—stores with no retail staff, offering no-touch deliveries, or a scan-and-go self-checkout will be the new normal: "it's clear that retail as we know it will need to further innovate and 'touchless' retail concepts will help brick and mortar stores not only defend their territory but to shape the future of retail."
RAIN RFID solution: Retailers looking to provide a touchless customer experience can use RAIN RFID to connect products to point of sale applications, enabling self-checkout, and real-time inventory data.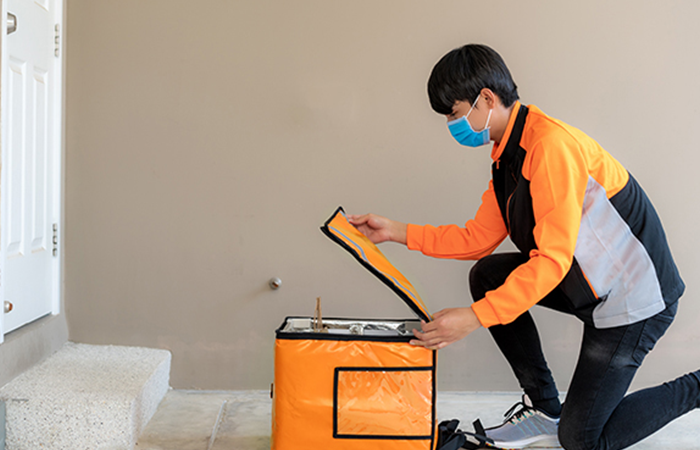 The Way Forward
As retailers work to change business practices to meet this moment, RAIN RFID is a cost-effective option that provides visibility and accurate real-time data. Because RAIN RFID enables retailers to keep track of inventory in stores and across the supply chain, this technology is poised to help propel omnichannel operations into the future, giving retailers a useful tool to remain afloat during this challenging global time.
References: Gartner "Beyond COVID-19: Impact Severity and Recovery Framework for Apparel and Footwear Retail," Robert Hetu, 14 April 2020 Gartner "2020 Retail Digital Transformation and Innovation Trends," Kelsie Marian, et al, 16 March 2020
---
Article tagged as:
---
---
Wednesday, August 12, 2020
Sign Up for the latest news
Looking for more content? We've got you covered
Learn more about Impinj and RAIN RFID in our resource library
Visit Library
Get the latest industry happenings delivered straight to your inbox