Existing Real-Time Location Systems Gain Value with RAIN RFID
The new solution from STANLEY Healthcare and Impinj enables more nuanced and powerful data collection from real-time location systems.
In the world of healthcare, little things can cause big problems. I'm not talking about the germs you can't see. Rather, the endless inventory checks, maintenance updates, and searches for tools, medications, and supplies. These many little tasks that add up to one big, big job: supply and asset management.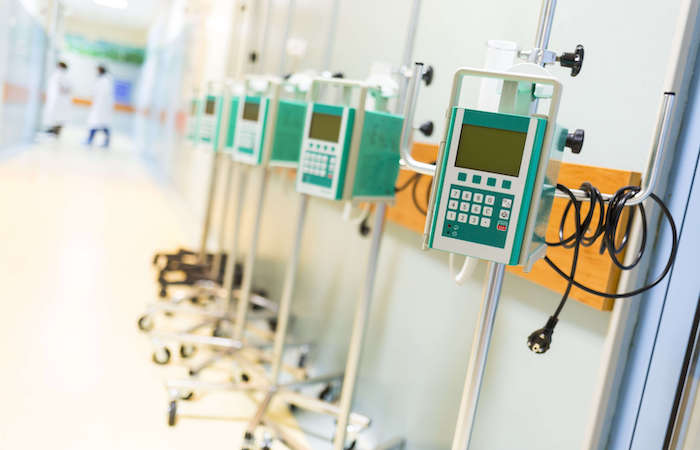 Using real-time location systems to manage mobile assets
In recent years many industries have turned to real-time location systems (RTLS) using active RFID technology to help automate these processes, and healthcare is no different. The cost savings can be enormous; the reduction of manual labor is immensely helpful.
But unlike other industries, many healthcare assets have not always been easy to track with active tags. Items like telemetry packs may be too small. Others might not be sufficiently mobile to warrant their use. And the cost of active tags limits their use across volumes of items. The challenges of using active RFID, however, don't invalidate the need for these assets to be tracked.
Impinj and STANLEY Healthcare solution enables tracking of difficult-to-tag items
The new asset management solution from Impinj and STANLEY Healthcare tackles this challenge head-on. Built on the Impinj platform, the solution enables healthcare providers to track items using RAIN RFID. These RAIN RFID tags are battery-free, can be extremely small in size to enable tagging for many asset types, and don't require line-of-site to be identified by readers. Best of all, they are very low-cost.

This means that thousands more items, from small thermometers, to hand-held monitors, to telemetry packs, could be tracked as they move through a hospital facility. Currently, these items aren't typically supported by other RTLS solutions.

What does this mean for your hospital? It means no more manual inventory counts or worrying that valuable assets are lost in soiled linens. Full visibility enabled by Impinj and STANLEY Healthcare helps hospitals:
Reduce shrink
Automate management of PAR-level inventory and order fulfillment
Locate inventory across multiple rooms and facilities​​
RAIN RFID expands STANLEY Healthcare MobileView® capabilities, helping hospitals make intelligent decisions
What's more, this solution integrates seamlessly with STANLEY Healthcare's industry-leading visibility and analytics platform, MobileView. The Impinj platform expands STANLEY Healthcare's existing Asset Management solution so that healthcare providers can easily track and manage every asset in their facility without changing out their system.
Impinj brings another, valuable set of data to the STANLEY Healthcare analytics dashboards that can help customers make decisions based on numbers, not guesswork. Discover the full solution capabilities and learn more about how it works in the new STANLEY Healthcare and Impinj solution brief.

>>Read partner solution
---
Article tagged as:
---
---
Friday, May 15, 2020

Wendy Werblin
Former Impinj Director of Industry Solutions
Sign Up for the latest news
Looking for more content? We've got you covered
Learn more about Impinj and RAIN RFID in our resource library
Visit Library
Get the latest industry happenings delivered straight to your inbox