Silver Partner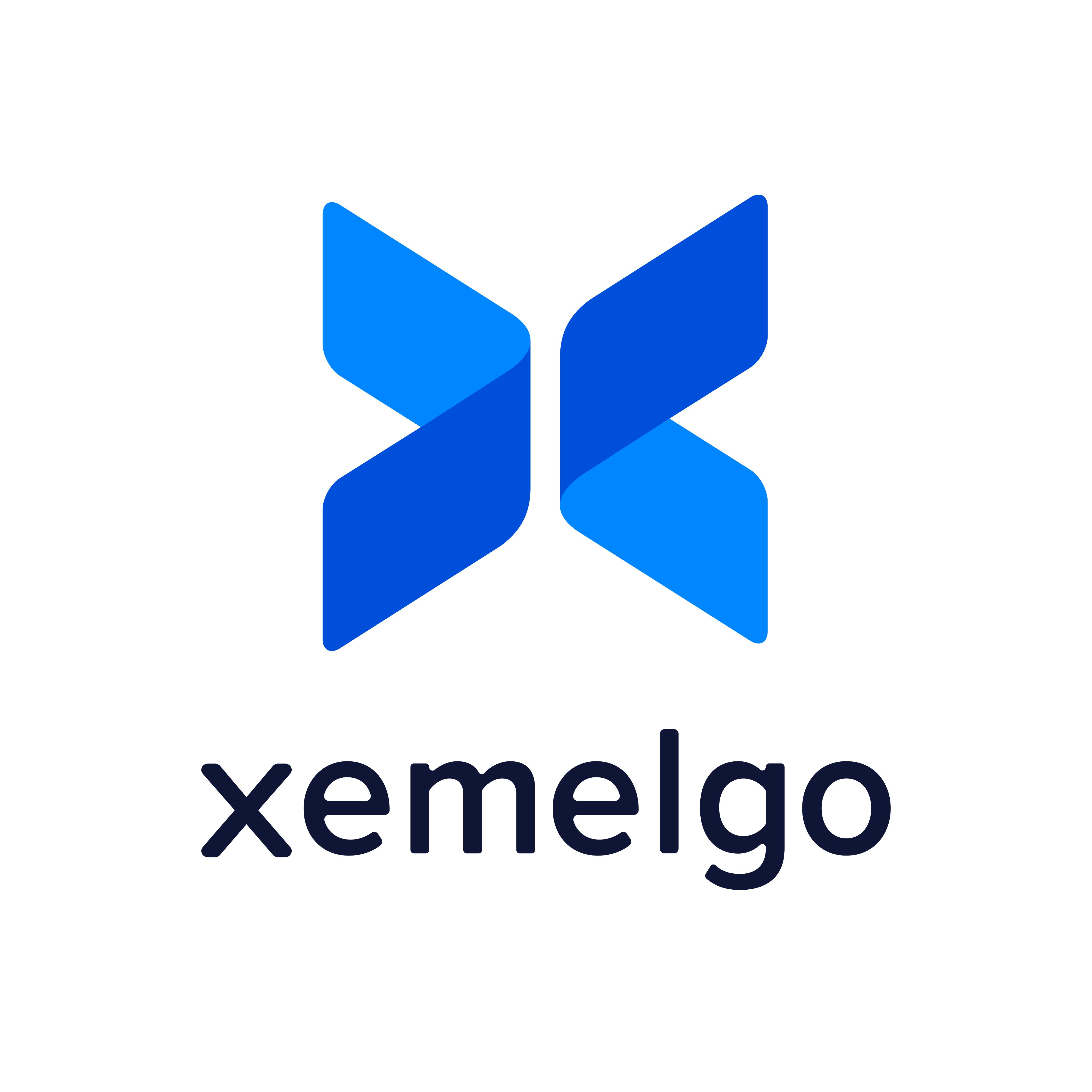 Xemelgo, Inc
Xemelgo's Smart Manufacturing Suite of products helps manufacturers transform their business by gaining real-time visibility into every stage of production, to improve efficiency, reduce waste, and boost profitability.
About Xemelgo, Inc
Xemelgo helps manufacturers gain real-time visibility into their manufacturing operations using RFID technology. With roots in the Pacific Northwest, Xemelgo has worked with many Aerospace suppliers in the region to co-create software solutions that add value on the factory floor. Xemelgo's apps help manufacturers to track and manage everything from work orders, to calibrated tools, vendor managed inventory, shipments between facilities, and more. Using Xemelgo's solutions, manufacturers are able to completely transform their manual operations into a digital process, end-to-end. This brings a lot more efficiency and reduced cost of labor and material. Innovation in product development have also pushed the Xemelgo team to help drive efficiencies in warehousing, supply chain and retail inventory, all with the aim of enabling workers be more efficient and driving better business decisions with actionable data
Headquarters
3600 136th PL SE #300
Bellevue, Washington
United States 98006
Website
Industry Focus:Manufacturing
Impinj Products: Impinj Readers and Gateways
Partner Operates In: APAC EMEA LATAM North America
Primary Impinj Partner Network Track: ISV
Authorized Reseller: No
Partner Products
Software Product
Work in Process Tracking (WIP)
Realize step-change improvements to operational efficiency by saving time, reducing waste and inefficiencies, and empowering your team with real-time data. Xemelgo's RFID WIP Management solution brings visibility into the location, status, and priorities of work orders on the production floor.
Learn More
Asset Tracking
We make it easy to track anything and everything. Xemelgo helps customers manage all types of assets - even in heavily regulated industries. Easily track assets from calibrated inspection equipment to production tooling, lab equipment, maintenance tools, IT assets, blueprints, bins & much more.
Learn More
Inventory Management
Track and manage inventory across your entire supply chain in real time. From raw materials to finished goods, supplies, and more, Xemelgo's "Grab-and-Go" style inventory management software eliminates manual cycle counting, automates transactions, and alerts your team before issues occur.
Learn More
Shipment Tracking
Experience the power of real-time monitoring as every step of your shipment's journey is meticulously tracked and recorded. From the moment a shipment leaves its origin to destination, you gain complete visibility into its status, location, and expected arrival time.
Learn More
Partner Solutions
Smart Manufacturing Suite
Manufacturing
Impinj Readers and Gateways
The Xemelgo Manufacturing Suite offers four (4) separate products that help optimize and digitize manufacturing, warehousing and logistic operations. These products are Asset Tracking, Work in Process, Shipment Tracking & Inventory Management.
Learn More
Notice
: The Impinj Partner Directory includes third-party content and links that our partners provide. Impinj is not responsible for third-party content and makes no warranty, representation, or undertaking related to content, goods or services provided by any third party. Please refer to the Impinj.com terms of use, including Sections 4, 7 and 14. Your link to or use of a third-party website is at your own risk and subject to the third-party website policies, including those relating to confidentiality, data privacy and security.