Silver Partner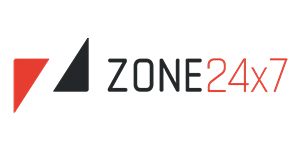 Zone24x7, Inc.
Since 2011 Zone24x7 has designed and integrated custom RFID solutions with core business operations for the efficient management of merchandise and business assets. We also partner with clients to maximize returns from their existing RFID investments.
Partner Types
Software
Services
About Zone24x7, Inc.
Established in 2004 and headquartered in San Jose, California, Zone24x7 is an advanced Technology and Research Centre located and operating in Colombo, Sri Lanka for nearly 20 years. Specialized in offering end-to-end technology consulting and engineering services encompassing both hardware and software. Possessing over a decade of experience in handling over 50+ enterprise customers in a multitude of industries including Retail, Hi-tech, Banking and Financial Services, Telecommunications, Logistics, and Manufacturing. Our sound research and development background means we are constantly adding leading-edge technology solutions ahead of market needs
Headquarters
3150 Almaden Expy Ste 234
San Jose, California
United States 95118-1250
Website
Industry Focus:Retail
Impinj Products: Impinj Readers and Gateways
Partner Operates In: APAC EMEA LATAM North America
Primary Impinj Partner Network Track: ISV
Authorized Reseller: No
Partner Solutions
Zone24x7 RFID Software Solutions
Supply Chain & Logistics
Impinj Readers and Gateways
Zone24x7 RFID MIddleware provides the software platform to connect, monitor and manage Impinj RFID hardware. It consists of the Management console which controls the networking and settings of RFID readers (and other similar devices) and provides a simple way to update any changes that need to be made. Our MIddleware collects and integrates data by acting as a bridge, connecting different systems together and enabling the efficient transport of data.
Learn More
Notice
: The Impinj Partner Directory includes third-party content and links that our partners provide. Impinj is not responsible for third-party content and makes no warranty, representation, or undertaking related to content, goods or services provided by any third party. Please refer to the Impinj.com terms of use, including Sections 4, 7 and 14. Your link to or use of a third-party website is at your own risk and subject to the third-party website policies, including those relating to confidentiality, data privacy and security.