Gold Partner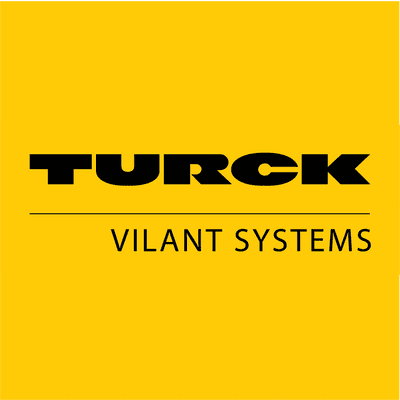 Turck Vilant Systems Oy
Turck Vilant Systems deliver track & trace solutions serving industrial customers worldwide. Our in-house developed traceability platform comprises an intelligent RFID system. Additionally, it expands to active tracking, such as RTLS.
About Turck Vilant Systems Oy
Our RFID and IoT-based solutions bridge the gap between the physical and company IT worlds. For example, the company's IT system cannot see what the operators in production or warehouses do. Thus, our IoT and RFID system acts as a link and verifies the use of correct materials and tools during production ramp-up. And at the end of a production line, our solution gives unique identities to finished products or production batches, allowing the track and trace system to automatically monitor their warehouse location, availability, and shipment status. We equip dock doors, forklifts, mobile devices, and conveyor belts with RFID, sensors, and other IoT devices to help keep track of material and assets and batches packed in boxes, roller cages, or pallets during production, warehousing and shipping. The Turck Vilant Systems RFID platform supports a variety of usage environments bringing RFID on forklifts, conveyor belts, mobile devices, and gates
Headquarters
Tekniikantie 4C
Espoo, Uusimaa
Finland 02150
Website
Industry Focus:Energy
Impinj Products: Impinj Readers and Gateways
Partner Operates In: APAC EMEA LATAM North America
Primary Impinj Partner Network Track: Reseller
Authorized Reseller: Yes
Partner Solutions
Automatic shipments - RFID guarantees accuracy
Supply Chain & Logistics
Readers and Gateways
It is crucial that shipping and loading of deliveries happens at speed especially in peak hours. To expedite the process, the correctness of the shipment can be verified already at the packing phase.
Learn More
Pallet Tracking powered by RFID
Manufacturing
Readers and Gateways
Our RFID system creates full visibility for pool owners on who RTIs were shipped to, how many there are in the stock and which RTIs have been returned. It also shows how many items are still going through the maintenance process.
Learn More
RFID enables Unmanned Stores
Manufacturing
Readers and Gateways
Material management is a crucial part of any manufacturing operation. Most have hundreds or even thousands of suppliers for a variety of raw materials and components and an efficient production schedule requires good planning and on-time visibility.
Learn More
Notice
: The Impinj Partner Directory includes third-party content and links that our partners provide. Impinj is not responsible for third-party content and makes no warranty, representation, or undertaking related to content, goods or services provided by any third party. Please refer to the Impinj.com terms of use, including Sections 4, 7 and 14. Your link to or use of a third-party website is at your own risk and subject to the third-party website policies, including those relating to confidentiality, data privacy and security.