Gold Partner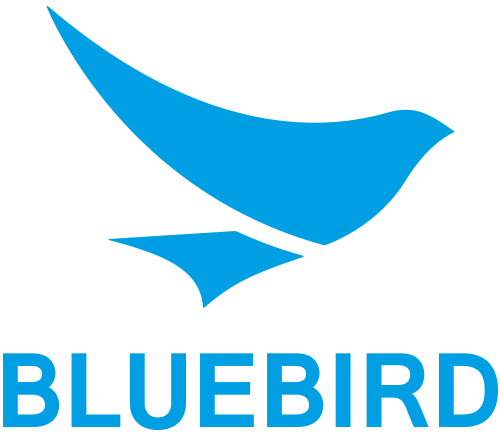 Bluebird Inc.
Bluebird is a total solution provider that offers all the different types of enterprise mobile solutions including RFID mobile computer solutions.
Partner Types
Products
Solutions
About Bluebird Inc.
Bluebird is the first and only global manufacturer and solution provider which provides all the different types of enterprise mobile devices from mobile computers, payment terminals, enterprise tablets to RFID reader solutions. With an innovative and experimental spirit, Bluebird has applied a logical extension to industrial mobile devices and created a working lifestyle that allows enterprise customers to maximize their investment, improve workforce productivity and manage performance in the most efficient way
Headquarters
Samsung Saengmyeong-irwonyeok Building A-3F, 115 Ilwon-ro, Gangnam-gu
Seoul, Seoul-teukbyeolsi
South Korea 06355
Website
Industry Focus:Retail
Impinj Products: Impinj Reader Chips and Modules
Partner Operates In: APAC
Primary Impinj Partner Network Track: OEM
Authorized Reseller: Yes
Partner Products
Handheld Reader
RFR900
Bluebird's handheld RFID reader RFR900 has long-range and high-speed RFID reading ability with outstanding visibility.
Learn More
RFR901
The RFR901 is the next generation of our World-Class handheld UHF RFID reader RFR900, which has been much loved by global retailers - INDITEX, H&M, UNIQLO and more. With the longest read range and the fastest read rate of the RFR901, make your worker's life easier by improving their efficiency and productivity.
Learn More
Reader
FR900
Bluebird Fixed RFID Reader FR900 is the right solution that brings cost-efficient ways with visibility for your inventory and supply chain management without compromising enterprise-class performance.
# of Antenna Ports8
ConnectivityBluetooth; GPIO; LAN; Serial; USB; Wi-Fi
EnvironmentRugged
Impinj Reader ChipImpinj R2000
Max Output Power (dBm)36
Power SourcePoE; PoE+; Power Adapter
Reader Form FactorFixed
Learn More
Notice
: The Impinj Partner Directory includes third-party content and links that our partners provide. Impinj is not responsible for third-party content and makes no warranty, representation, or undertaking related to content, goods or services provided by any third party. Please refer to the Impinj.com terms of use, including Sections 4, 7 and 14. Your link to or use of a third-party website is at your own risk and subject to the third-party website policies, including those relating to confidentiality, data privacy and security.