Impinj Monza X-8K RAIN RFID Tag Chips for Embedded Devices
Communicate with an electronic device's processor using a standard RAIN RFID reader or a I2C bus link. A processor can read and write Impinj MX-8K memory even when the device is powered off.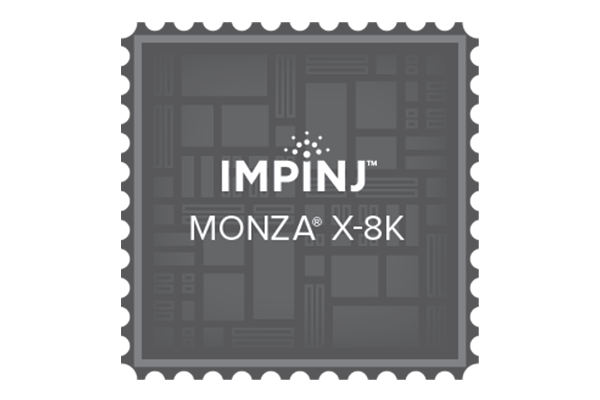 Conduit for unpowered devices
Embedded directly into a device's circuit board, the Impinj Monza X-8K RAIN RFID Dura tag chips link to the device's processor via standard I2C bus, enabling the processor or a RAIN reader to read and write to chip memory even when the device is powered off.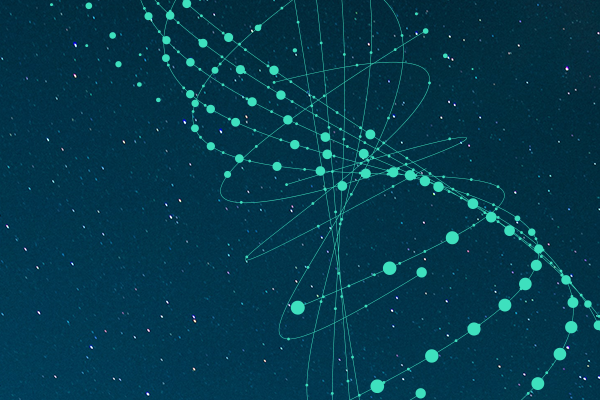 Why use Impinj MX-8K
Impinj tag chips are used around the world. Impinj MX-8K chips deliver high-performance and include a large memory block to support specialty applications.
Multimode communication: communicate with chip memory using RAIN RFID readers or standard I2C interface


Secure information: Impinj QT memory technology's private data profile enables confidential data storage


Battery-assisted mode: boost read/write performance with battery assisted DC power
Impinj tag chip features
for high performance RAIN RFID tags
Accessible user memory
8,192 bits of user memory can be accessed through RF and I2C interfaces
Two independent antenna ports
Enables multiple configurations for far-field and near-field applications
Write wake-up mode
Passive trigger wakes device from low power/standby mode
Specifications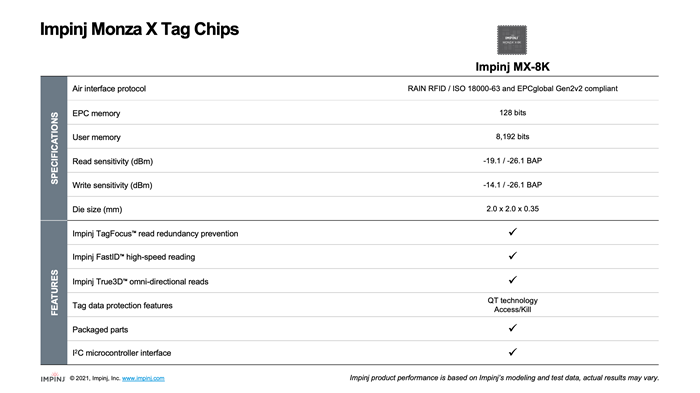 Support and Documentation
Bring IoT to electronic devices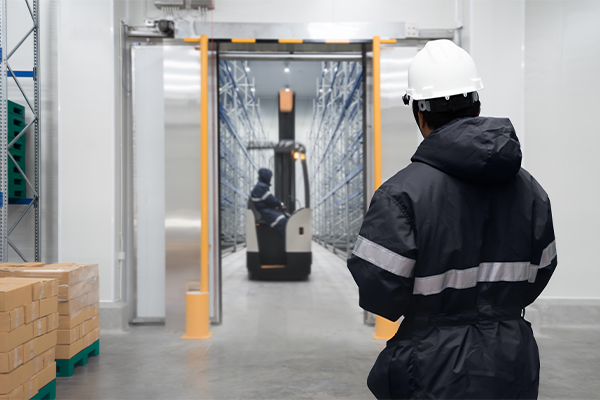 Data logging for cold chain tracking
Wirelessly retrieve logged data to analyze leaks, temperature changes of other conditions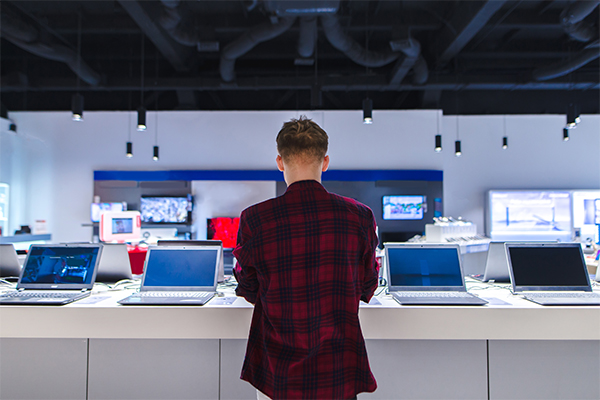 Device configuration, activation and upgrades
Activate, configure or update your device without powering it on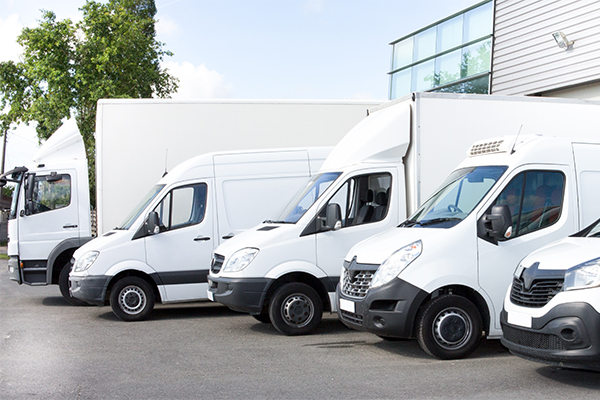 Intelligent fleet management
Leverage end-to-end fleet management, fuel efficiency, inspections and maintenance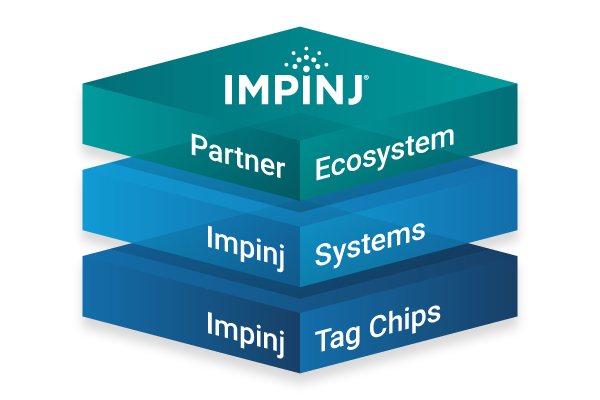 Impinj platform — a foundation for IoT solutions
The Impinj platform lays a foundation for IoT solutions development, extending the Internet's reach from the cloud, through edge connectivity devices, all the way to physical items. Our broad partner ecosystem uses our platform's best-in-market products, capabilities, and technology to deliver whole products that address business needs. Wirelessly connect everyday items to discover, engage with, and protect them. Easy to deploy and use, our platform delivers performance unequaled by mix-and-match approaches built from other vendors' products.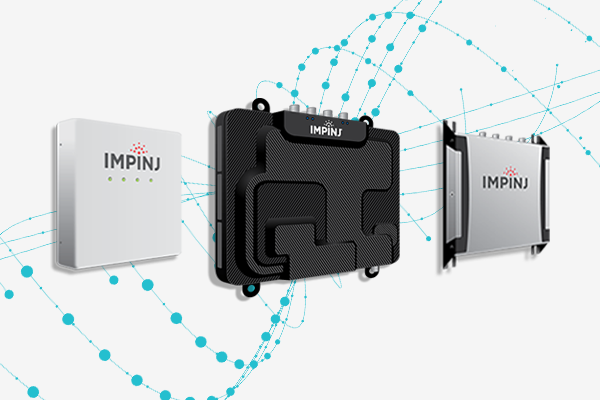 Learn more about Impinj readers
Impinj readers wirelessly connect items to the Internet with the performance, quality, and reliability necessary for robust solutions. With numerous form and deployment options, Impinj RAIN RFID readers offer flexible implementation to meet your unique needs.