Impinj Indy Series Reader Chips—Embed Connectivity into Devices
Impinj Indy RAIN RFID reader chips set the performance standard for more than a decade. Together, the Indy R2000 and R500 reader chips power a wide range of RAIN RFID devices, including handhelds, tablets, POS, access control, shelf readers, gateways, fixed readers, and more.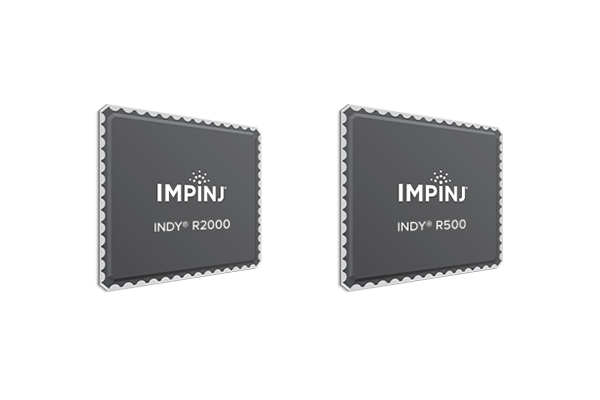 Embedded RAIN RFID chips enable a broad spectrum of devices and solutions
Impinj Indy R2000 and R500 reader chips contain a complete RAIN RFID front-end and modem, and require minimal external components to implement a RAIN RFID reader circuit. The Impinj R2000 chip offers high sensitivity and tag read rate performance, and the Impinj R500 chip provides a low-cost alternative for proximal use cases. Both chips share the same dimensions and pinout, enabling easy migration between the two. Together these chips power a wide range of RAIN RFID devices, including handhelds, tablets, POS, access control, shelf readers, gateways, fixed readers, and more.
Notice: Impinj R2000 and R500 are not recommended for new designs.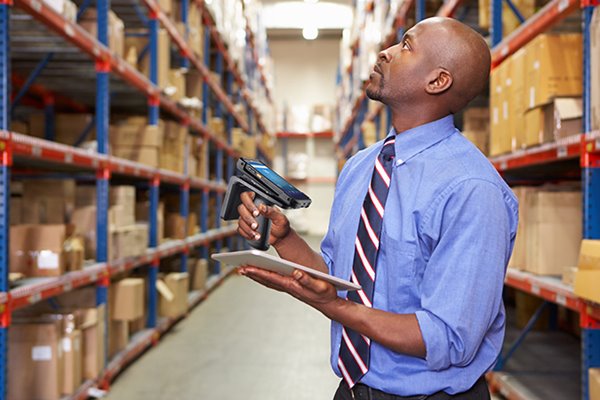 Why use Impinj Indy RAIN RFID reader chips
Impinj Indy reader chips enable high performance, lower system costs, and reduce design complexity.
High performance: get embedded connectivity without sacrificing read range and rates


Flexibility: design custom RAIN RFID enabled devices or IoT solutions, optimized for size, mobility, and cost


Compatibility: pin compatibility between Impinj Indy R2000 and R500 enables single hardware design for both high-performance and cost-sensitive applications
Connect every_thing
with features that deliver high-performance
Worldwide compliance
An easy path to regulatory compliance with market-proven reference designs
Long-range support
Choose proximal chip for 3 meter read range or chip with higher receiver performance for greater than 10 meters read range
Demanding-environment support
Proprietary Self-Jammer Cancellation (SJC) technology maintains performance even with antenna reflections in metal-rich environments
Compare Specifications
Support and Documentation
Begin development with partner reader modules
Learn More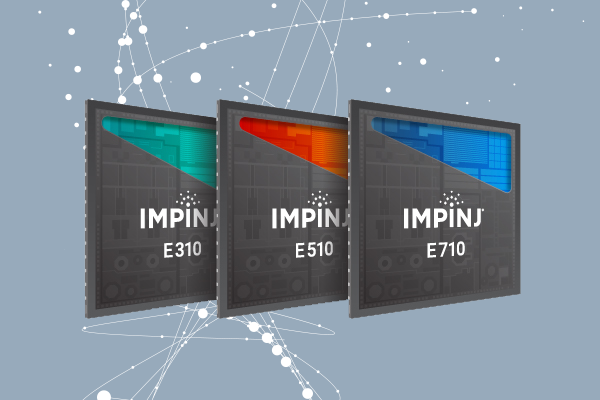 A New Benchmark for Performance, Integration, and Ease of Use
The new-generation Impinj E710, E510, and E310 reader chips deliver record-setting performance, integration, and ease of use with:
Up to 2x better receive sensitivity for reliable performance in new and existing solutions.

Up to 80% smaller RAIN RFID system designs ideal for small, next-generation IoT devices.

50% lower chip power consumption, supporting battery-powered, energy-efficient devices.

Software- and pin-compatible designs for easy performance upgrades and design reuse.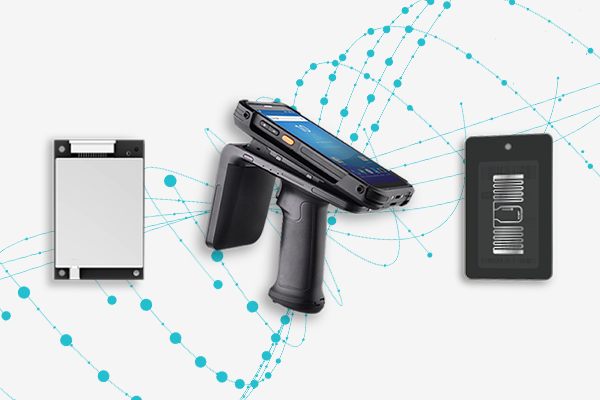 PARTNER PRODUCT
Find Impinj-powered products from our trusted partner network
Explore RAIN RFID products from our partners—built on the Impinj platform and designed to help you solve the toughest business challenges. Impinj partners make handheld, fixed, and wearable readers, RAIN RFID printers, tags and inlays, and more. Impinj partner-built reader modules enable accelerated product development, time to market, and government certifications worldwide.